Welcome to Paola Scarves. Each design is made to order. This is a brand new infinity scarf called Modern Lily. Inspired by my Connecticut garden each unique scarf is designed by me and printed in North Carolina. I wash, hand sew and press them. They're printed on 100% polyester chiffon and 100% organic cotton -permanent, washable and eco-friendly. Chiffon scarves finish to approximately 18" x 72" inches long. Warm cotton organic infinity scarves are still 72″ in length but are double sided and finish to a comfortable 9″ wide. We've got new chiffon designs this fall too!
Paola scarves are handmade for you. Turnaround from date of order is just under four weeks to your door. We've sewn some scarves ahead to shorten up your wait time! Call or text me to order at 203-206-5819 and once ordered, you can get them in one week if they're in stock- the time it takes me to sew, press and ship to you. New scarf orders placed by Saturday noon, November 16 will arrive for the 25th. We're in the middle of holiday craft show time so don't delay if you're interested. Shoot me a text or email and I'll reserve one for you!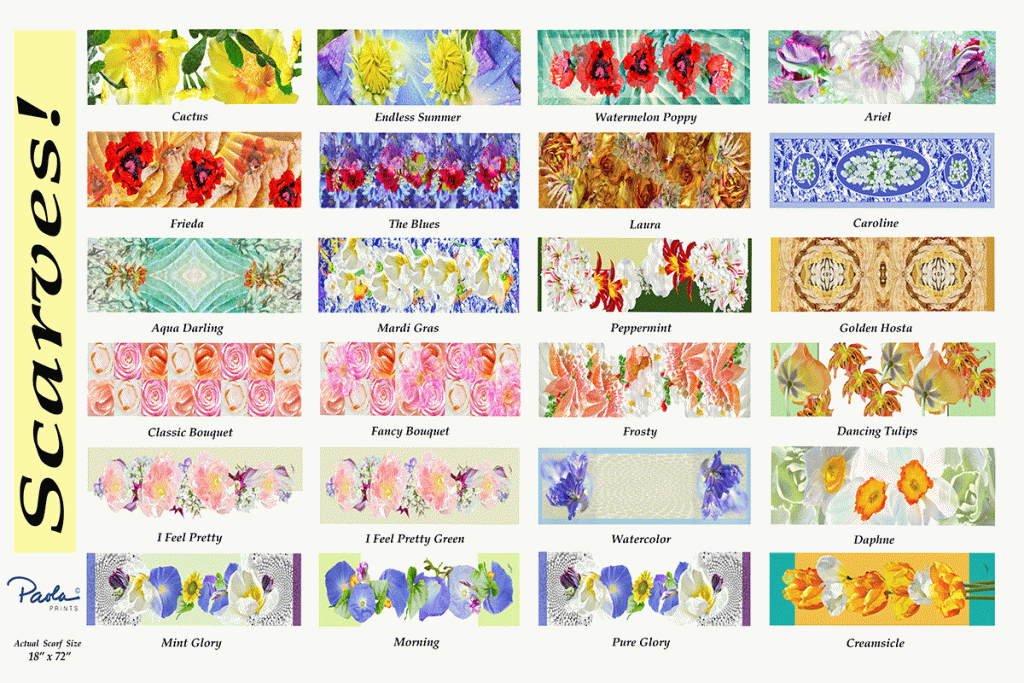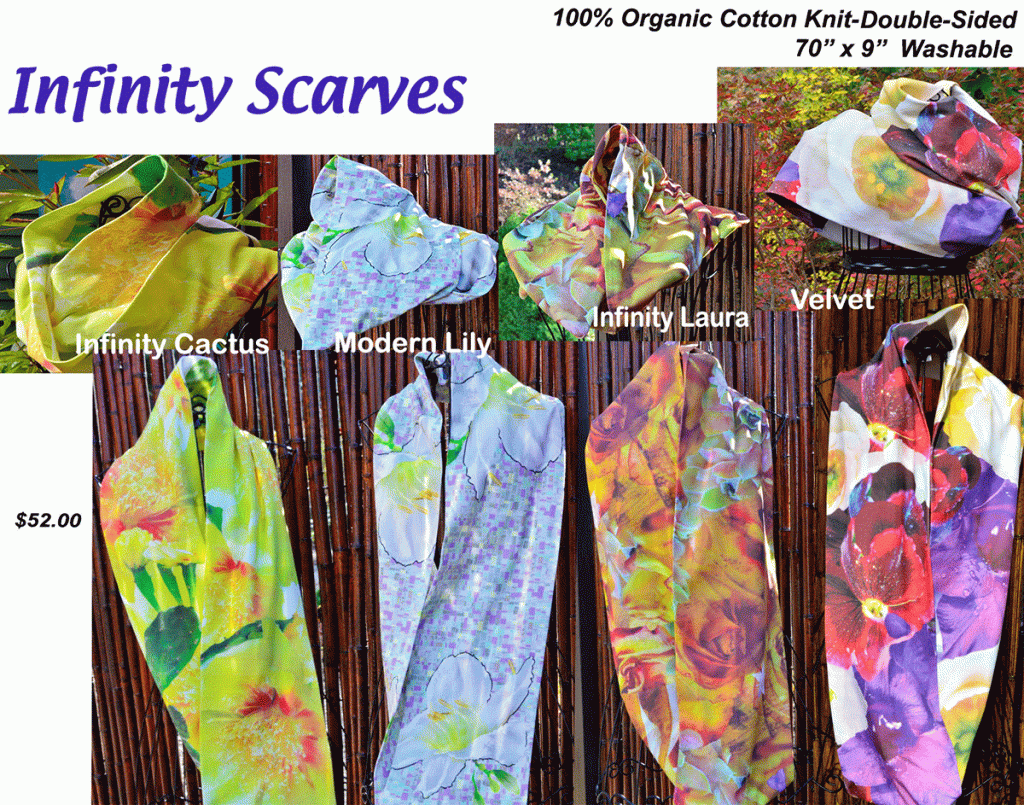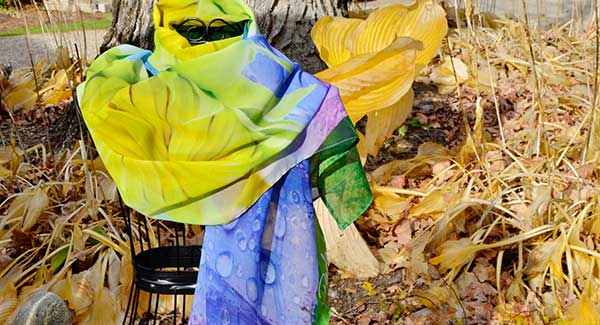 Chiffon scarves are $48.00 plus shipping. The new 6 oz. all cotton infinity scarf is $52.00 plus shipping. I accept all major credit cards or Paypal. To place a custom order, just text me (203-206-5819) the scarf you'd like to order. I'll email you an invoice that links to a secure site to enter your card information. I also accept Paypal. The system is efficient and will save you money. Each order is shipped direct to you in under 4 weeks. Shipping is USPS Priority, insured, $8.00 each. Sales tax (6.35%) is added only for Connecticut residents. Please contact me for information on overseas delivery.
You can subscribe to my blog for gardening tips and music. We have fun! You can follow the process from flower to scarf here.