The garden is almost ready for winter in New England. Leaves are fallen and the plants are settling down to cold. Our organic cotton Infinity scarves are NEW this season- designed to ensure you and yours will stay cozy warm.
If you've never seen our scarves and pillows in person, holiday fair time is here! We had fun at the Cromwell, Connecticut Holiday Fair this past week and we're onto Brandywine Senior Living, Litchfield, for their 7th Annual Ladies Night Out this Thursday, November 14th, from 5-7:00. November is National Pancreatic Cancer Awareness Month, 100% of the vendor entry fees, as in years past, will be donated to the Pancreatic Cancer Action Network – Connecticut Affiliate. The event is free and includes great little bites, raffles and good conversation. Hope to see you there!
And of COURSE, the new Paola scarves. Choose from what's in stock, or order for the holidays. Last order date is this Saturday, November 16th, to ensure holiday delivery.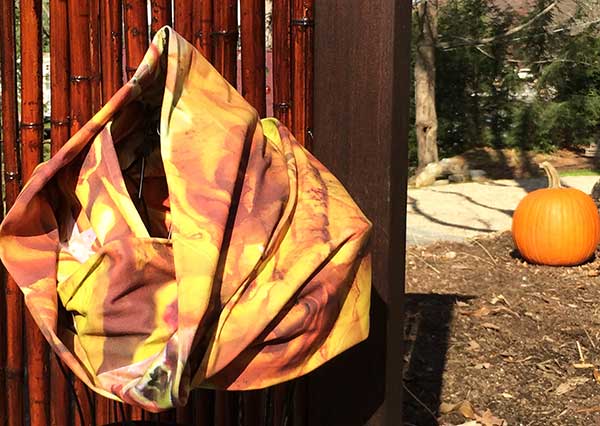 Our scarves and pillows begin in the garden. I capture their growing cycle with a digital Nikon which offers limitless options for their use in my artwork. We currently have a line of gorgeous all cotton sateen pillows in stock. I ship direct anywhere in the United States. Our chiffon made-to-order scarves have enjoyed rapid sales starting Spring 2018. Coming this fall, the new infinity scarves. You can order direct from me.
Visit our blog, Pillow Talk where we enjoy sharing everyday life experiences- from nature to art, to home decor, and music. What's on your mind? Subscribe and join the conversation.
Mary (Maria Paola)
Artist & CEO, Paola Prints
Save
Save
Save
Save
Save
Save
Save
Save
Save
Save
Save
Save
Save
Save
Save
Save
Save
Save
Save
Save
Save
Save
Save
Save
Save
Save
Save
Save
Save
Save
Save
Save
Save
Save
Save
Save
Save
Save
Save
Save
Save
Save
Save
Save
Save
Save