Autumn is upon us.
Garden clean-up almost done. This year, I've paced myself in order to continue to enjoy the color changes around the garden. The ancient astilbe and hydrangea heads are staying right where they are.
Did you know that Connecticut's northwest corner has different weather from other parts of the state? Ecoregions..ever heard of them? As a gardener, I'm always looking at zones for planting purposes. (We're now 5A here in Litchfield ). Understanding Litchfield as highland resonates with this gardener. Litchfield's weather is quite different from Woodbury or Meriden for example. Our elevation impacts us in a unique way- impacting plant life through the changing seasons.
Fall ushers in holiday fairs! Next one up…Saturday November 15, 9-2:00. We'll be there! Get a start on your holiday gifts- LOCAL COLOR is for everybody!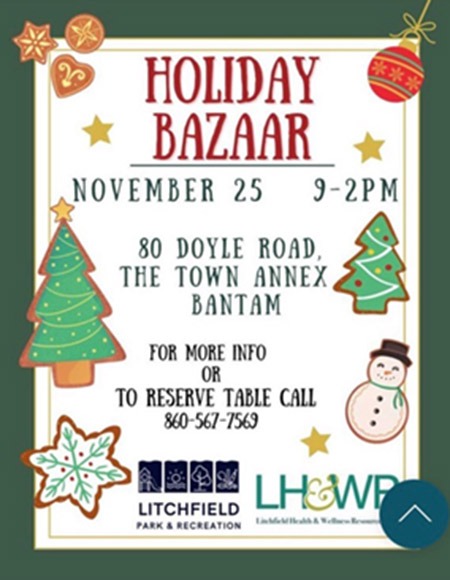 There's a chill coming……What will you be wearing???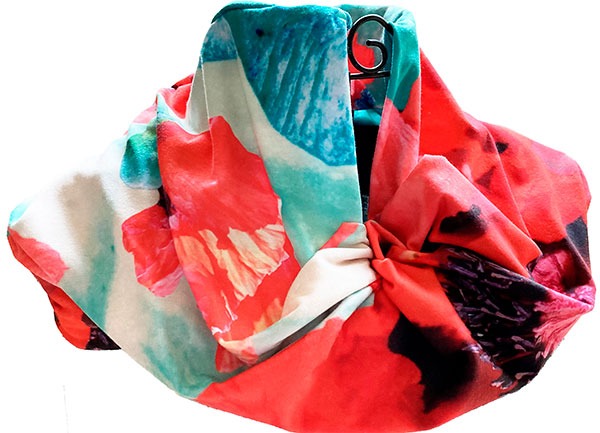 Looking for a new way to tie your scarf? Questions about fabric care? Tips and… I've added a few videos.
My creative work begins in the garden.
Paola Prints is an opportunity to share my designs with you. Wearable art to keep in touch with the world outdoors. Photography as the springboard for creating designs that delight the eye.
Both scarves and pillows are in stock, and additional designs available to order. Custom design work is welcome. What's on your mind?
Pillows, are sold as either covers or with soft down, hypoallergenic inserts.
Please reach out with with questions. If you get my voicemail, leave a message and I'll get right back with you!
Infinity Scarves. Blue Lights and Velvet Infinity-In stock now. $65.00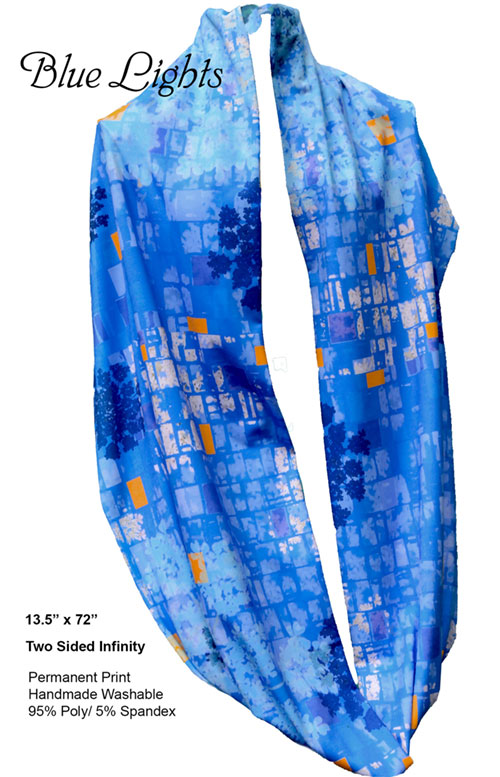 You can see our full line of scarf designs here- regular turn for scarves not in stock is 8 weeks. USPS is slower than per usual. If you'd like a scarf please email or text me ASAP. We accept credit cards through Square, cash through Paypal and Venmo. I'll send you a secure payment link for you to complete.
Pillow covers on sale!
We have a line of ten gorgeous all cotton sateen covers in-house. Covers are $30.00 each. Plus $11.00 USPS insured shipping.
The covers are sized for a 20″ down insert. I have inserts in stock but they're costly to ship. If you want to pick up, call/text me. The custom made inserts are 20" hypoallergenic, white feather/down with a 100% cotton wove cover- Each insert is $11.00 plus shipping. Reach out and I'll text you a shipping estimate.
You can pay with PayPal or Venmo. We run credit cards through Square. Text or email – I'll send you an invoice for your selection.
I ship direct anywhere in the United States. You can order by text or email me direct.
Visit our blog, where we enjoy sharing everyday life experiences- from nature to art, to home decor, and music. What's on your mind? Subscribe and join the conversation.
Mary (Maria Paola)
Artist & CEO, Paola Prints
Save
Save
Save
Save
Save
Save
Save
Save
Save
Save
Save
Save
Save
Save
Save
Save
Save
Save
Save
Save
Save
Save
Save
Save
Save
Save
Save
Save
Save
Save
Save
Save
Save
Save
Save
Save
Save
Save
Save
Save
Save
Save
Save
Save
Save
Save
Related Images: