The leaves are falling luxuriously in Litchfield. This season has been full of plant relocation and cutting down trees for health and garden sunlight. It's been busy but welcome exercise as we continue to quarantine at home.
Lilium "Sita" aka Roselily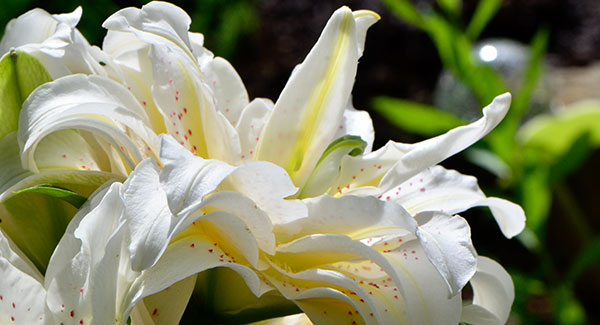 The hybrid lily's enchanting scent wreaks havoc on my husband's allergies. I picked up this plant on a whim, feeling light in the flowering department ahead of my daughter's shower in July. Sure enough, the bossy new lily's smashing fragrance permeated the yard and wantonly hosted every eager, ugly beetle passing through. No surprise there. However, her beauty must be documented. Next scarf design?
With COVID continuing, all fairs are off as many artists know. Spring/summer and early fall are prime selling times. Instead, I was utterly focused on a shower for the impending arrival of my very first grandchild. My pressing fulltime obsession this spring blew up into an utterly insane, sacrificial garden/zoom party in July- an experience I hope never to repeat. (The zoom/slash garden party). Happily, I have no control over the grandchild thing and am thrilled to announce that baby two is arriving sometime late in November. Yay!
Florida- Newly Re-imagined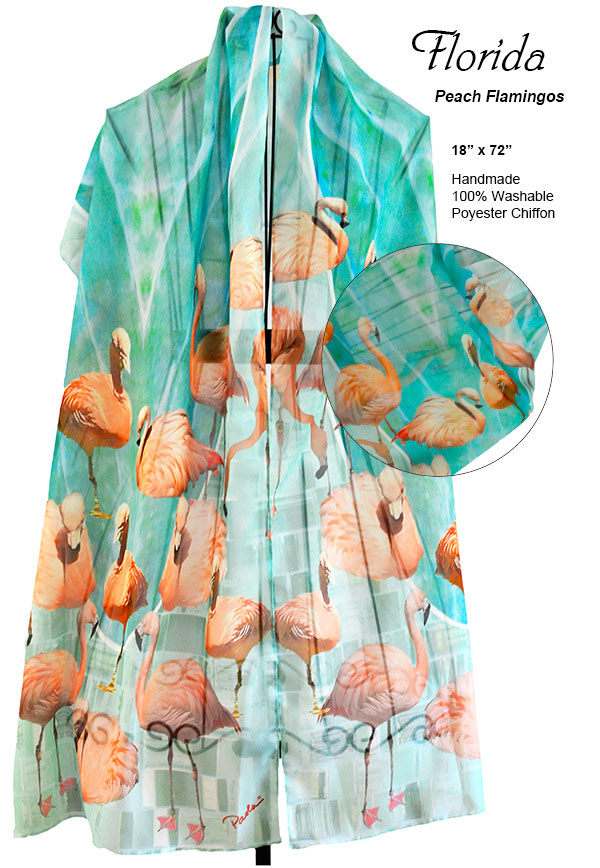 Meet some new fabric I've just started printing. It's an all cotton lightweight gauze. It is lovely -a little heavier than the chiffon but awfully cool. I've run three hot blue designs to show it off. Here's one called The Blues.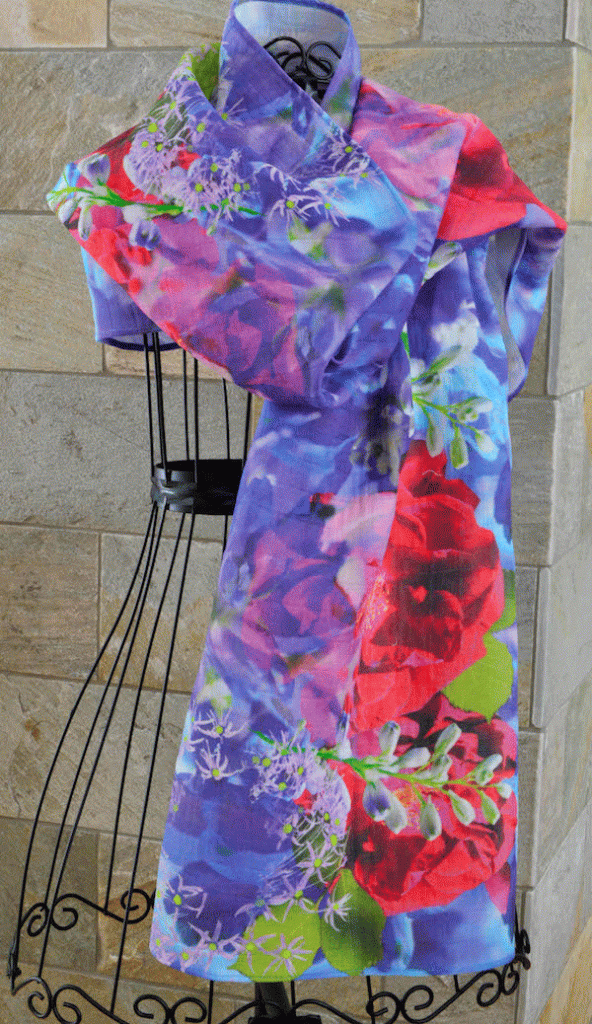 AND, I still have some on hand. See all our in-stock scarves here.
What do you think? Due to my hand surgery I haven't prepared photos for the scarf pages yet but know, I have three printed and more will be ready to sell in February.
And, never fear! Visions of new designs are dancing in my head as I plot returning to the Computer and of course, a soon- to -emerge, spring growing season. Hope all your good visions come true!
Our scarves and pillows begin in the garden. I capture their growing cycle with a digital Nikon which offers limitless options for their use in my artwork. We currently have a line of gorgeous all cotton sateen pillows in stock. I ship direct anywhere in the United States. Our chiffon made-to-order scarves have enjoyed rapid sales starting Spring 2018. And, this fall, the new infinity scarves. You can order by text or email me direct.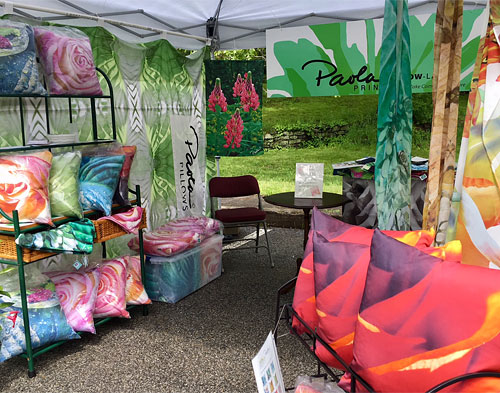 Visit our blog, Pillow Talk where we enjoy sharing everyday life experiences- from nature to art, to home decor, and music. What's on your mind? Subscribe and join the conversation.
Mary (Maria Paola)
Artist & CEO, Paola Prints
Save
Save
Save
Save
Save
Save
Save
Save
Save
Save
Save
Save
Save
Save
Save
Save
Save
Save
Save
Save
Save
Save
Save
Save
Save
Save
Save
Save
Save
Save
Save
Save
Save
Save
Save
Save
Save
Save
Save
Save
Save
Save
Save
Save
Save
Save