Welcome! Thanks for stopping by. Your pillow begins in my Litchfield, Connecticut garden. Only the crème de la crème are re-imagined as a unique pillow wrap design.
Each 18" pillow cover is printed with permanent dyes on 100% heavy cotton sateen. Covers have a color-matched invisible zipper and can be hand washed or dry-cleaned. All are made in the US.
Custom made inserts are 20" hypoallergenic, white feather/down with a 100% cotton wove cover.
The following pillows are now in stock. You can see them and read their story below or. Buy direct from me– covers only ($39.99) or pillows ($49.99), plus shipping. You can use PayPal or Credit Cards. We use Square.
How about an entirely new design? For more information on custom and wholesale pricing.
Click on the images below for more about each pillow.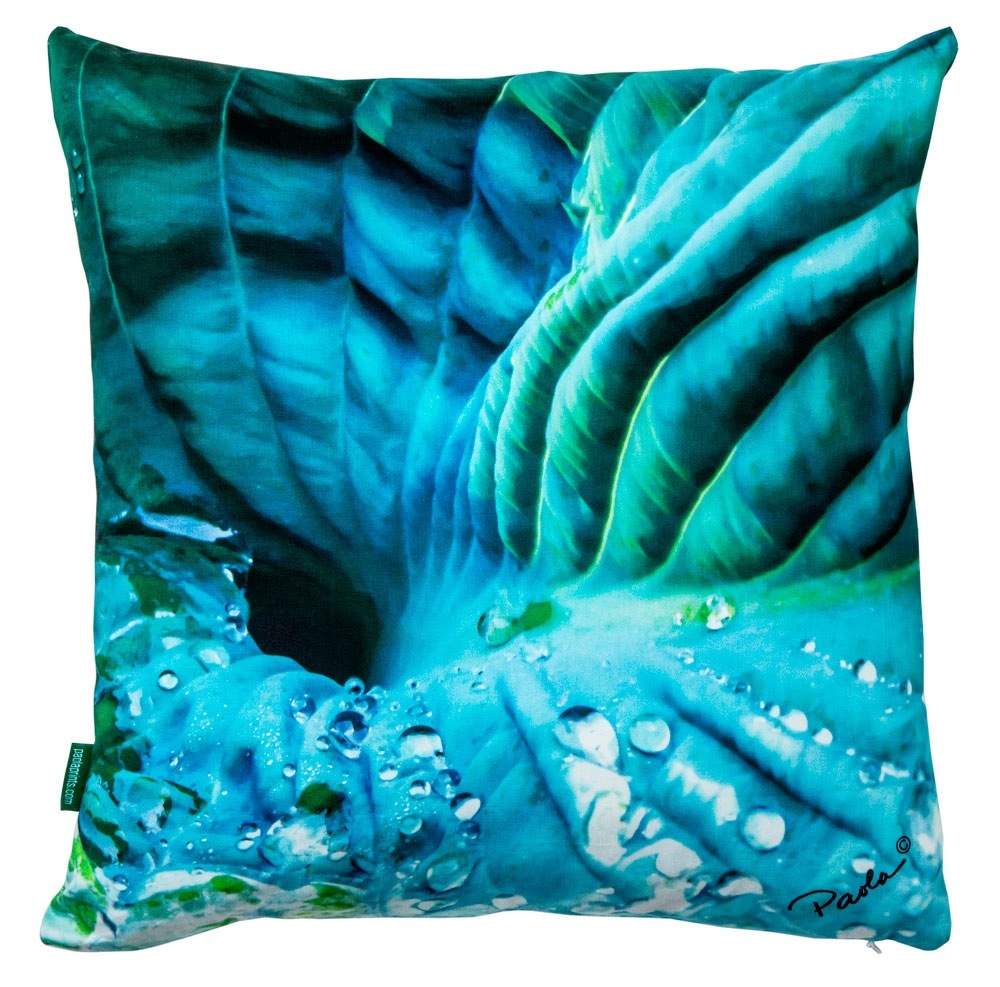 Aquilina means "little eagle" in italian. Aquilina is my sister's middle name-beautiful, sometimes flighty and strong. This hosta plant is incredibly changeable through the seasons. Here, you can see light shining through her leaf even as dew sparkles across the surface.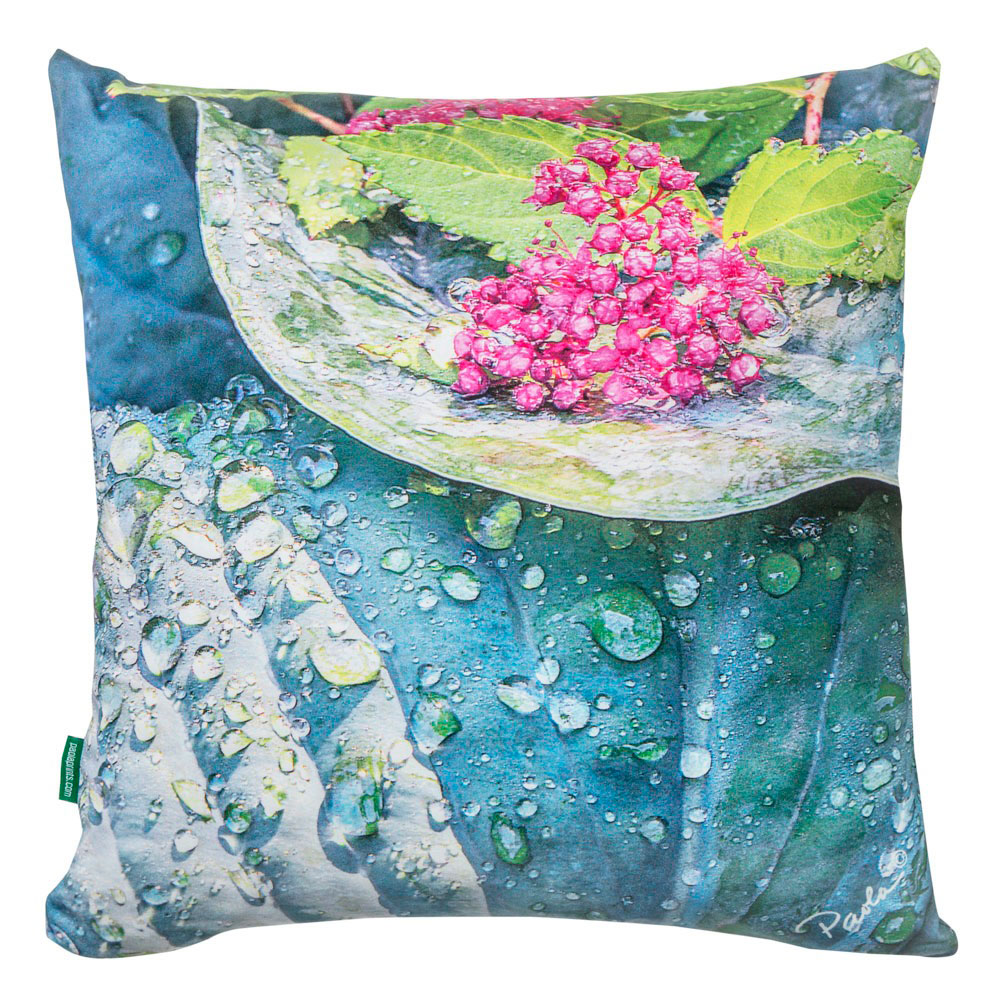 "They'll know you by the company you keep." No raspberries were eaten in this photo shoot. But she's still a crowd pleaser. The same hosta as Aquilina, this photo was taken some time after it when a neighboring spirea plant was blooming gracefully over top. Marvelous partners.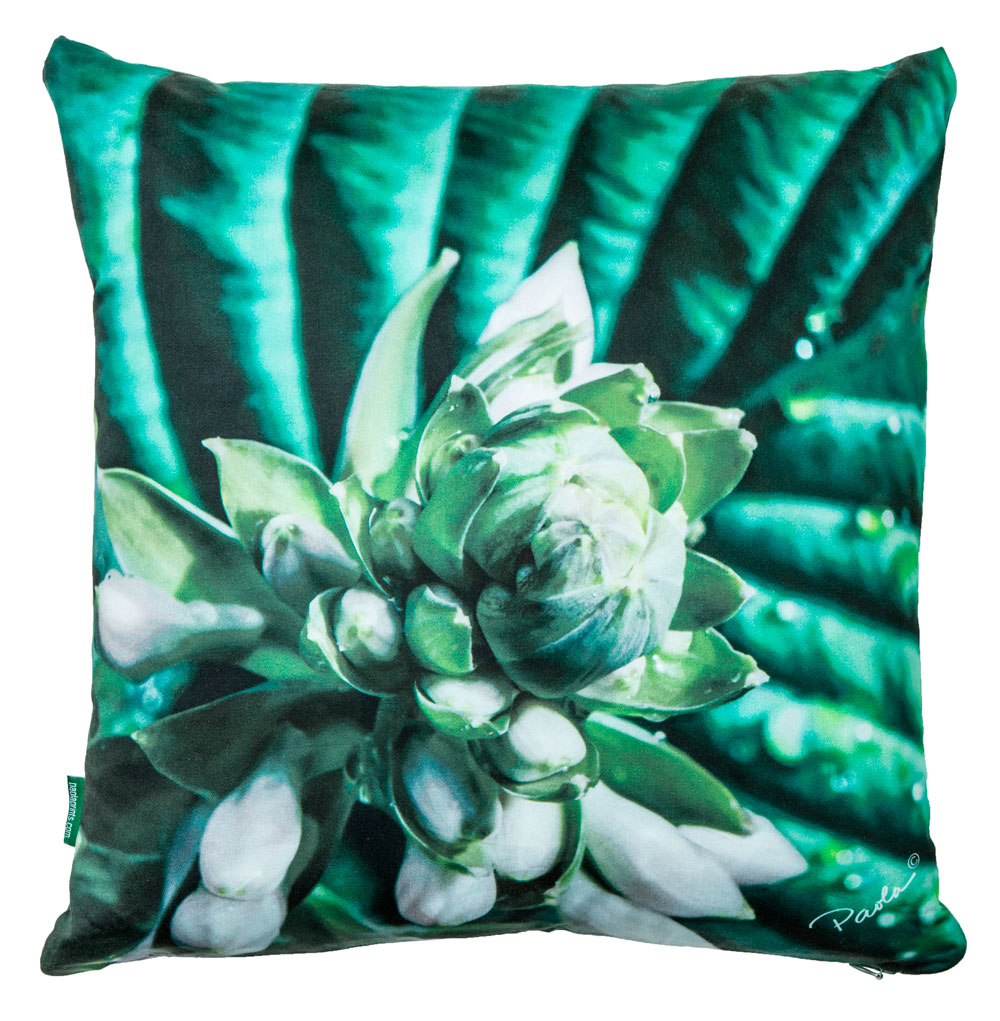 The flowers of this hosta are unique in their size and creamy whiteness. People don't often look to a hosta for its flowers. Until I started photographing this one, I had no great use for them either. I'm a huge gardenia fan –Classic reminds me of that treasured hot house plant. And better. It's both beautiful and hardy.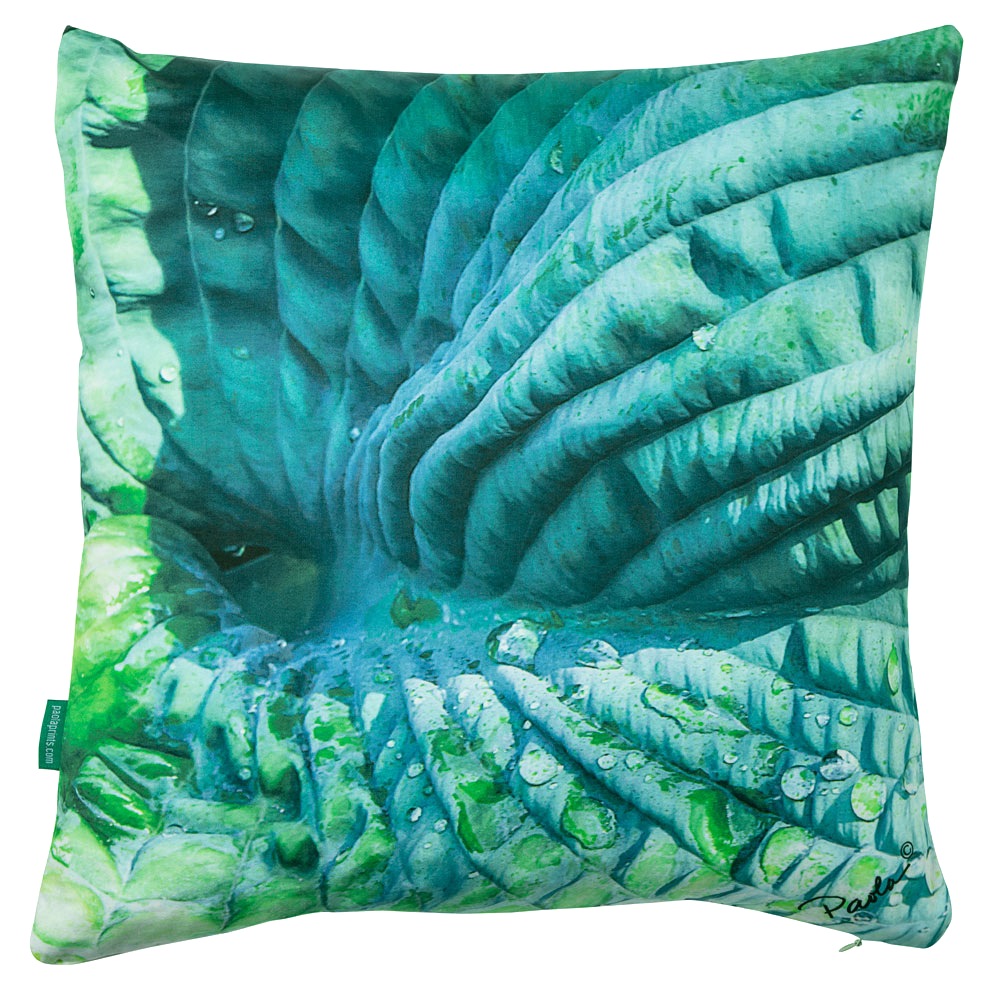 Each hosta of the first four are all from the same plant which was in the ground in Litchfield when we bought our house. I consider it native. It's called a True Blue Hosta- with thick, seer suckered leaves that hold dew effortlessly. It's the oldest of the four images. Darker, it has more pronounced veins and is not quite as translucent. We named it "Ancienne" because these days, "old" has all sorts of negative connotations. Old age is a very dynamic and beautiful phase for this hosta.
Palma has soft, calm green colors that blend with any décor. This pillow was made from a hosta called August Moon. Clean, green leaves allow light to play across an otherwise quiet surface with enticing results.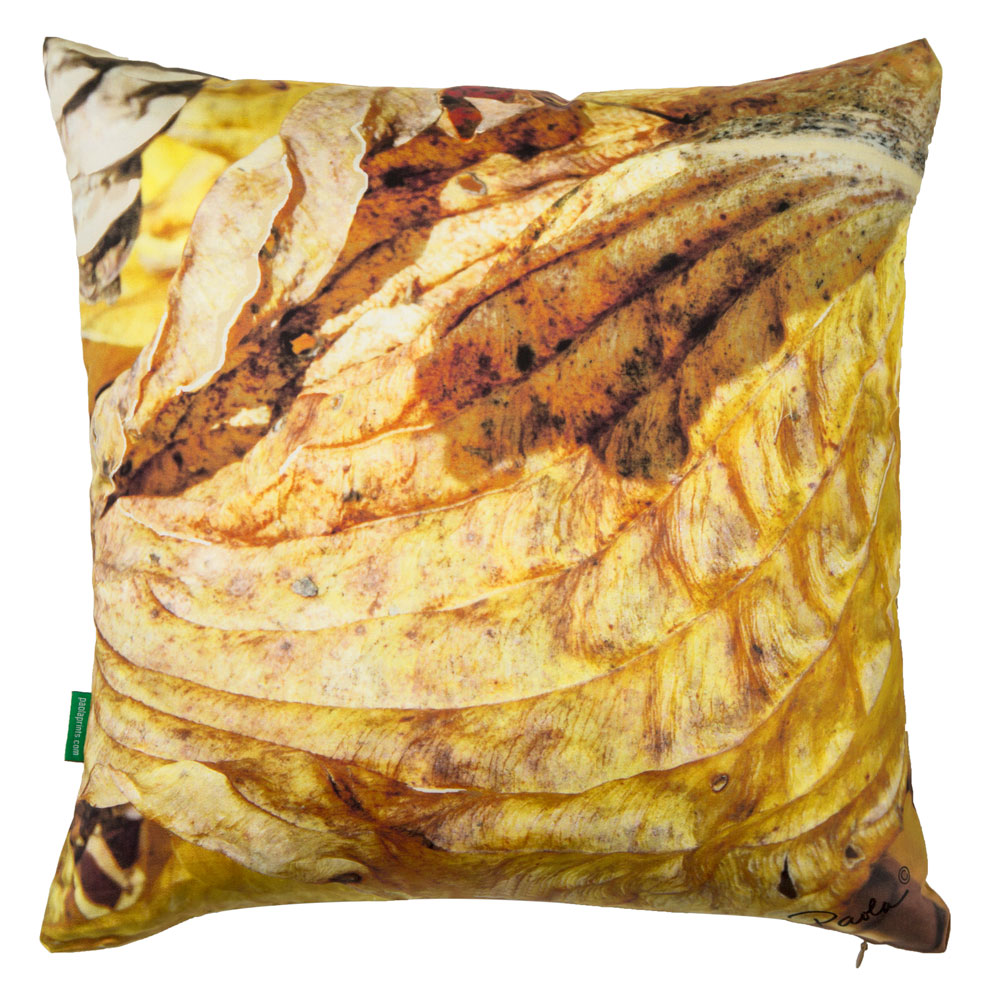 In fall, woodland colors are everywhere. Tan and brown and rust colors are synonymous with "Autumn in Connecticut". Woodland is made from the photo of an end- of -season hosta leaf – after first frost. We love the neutral but warm tones- a great companion to her colorful Paola sisters.
Rosa is one of my favorites, as was the color red for many years. I love roses of all kinds, especially large ones that smell divine and feel silky. Rosa quickly immerses you in a sensoral experience- less concerned about detail, more being engulfed in the richness of "intense redness" and all that might mean.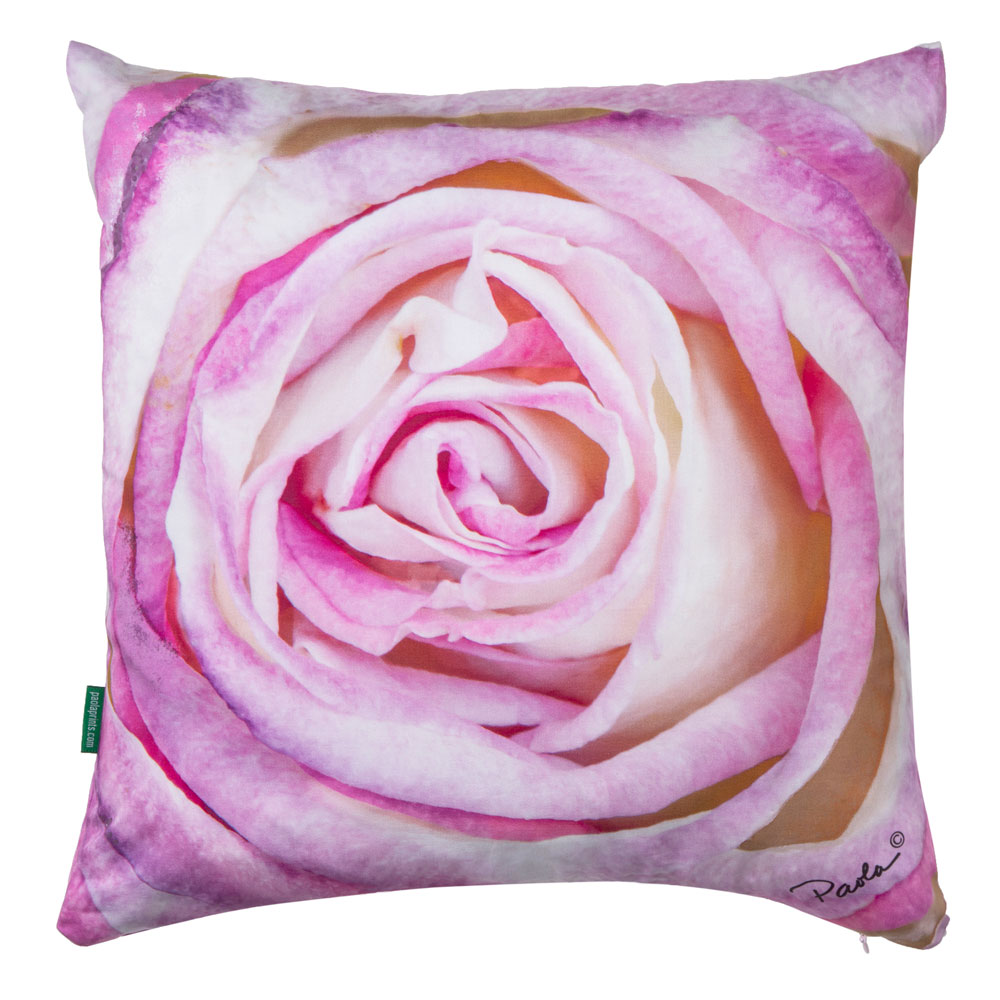 Roses are one of my favorite flowers. They exemplify the sometimes unfamiliar juxtaposition of beauty and strength. This one called Pink, has a wonderful slightly blue tint to her petals. She blends well with aqua, grey, and some of the softer, white-infused colors.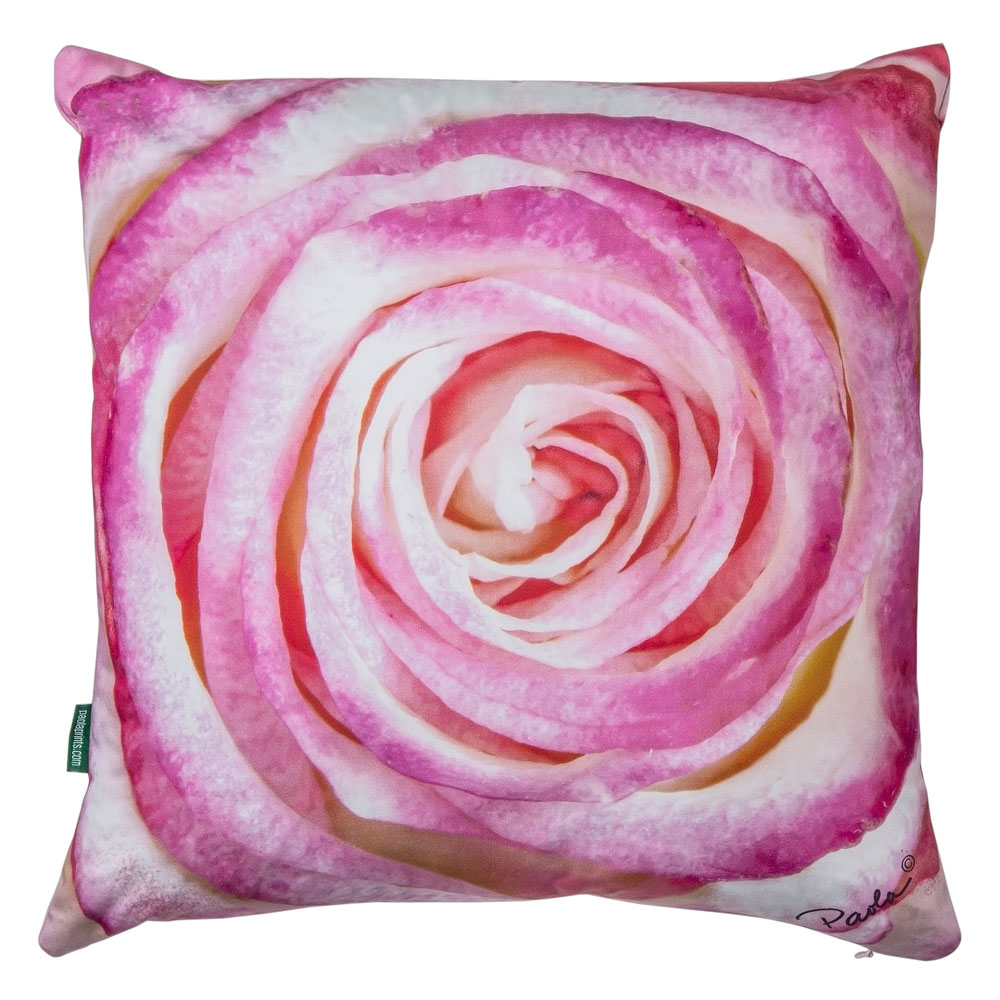 Perfection is said to be in the eye of the beholder. When I see a rose this symmetrical it takes me by surprise. I had to name her Perfect and like her two sister roses, (Pink and Peachy) she plays well with the other two. Most roses I've known all have that perfection streak- must be why I like 'em.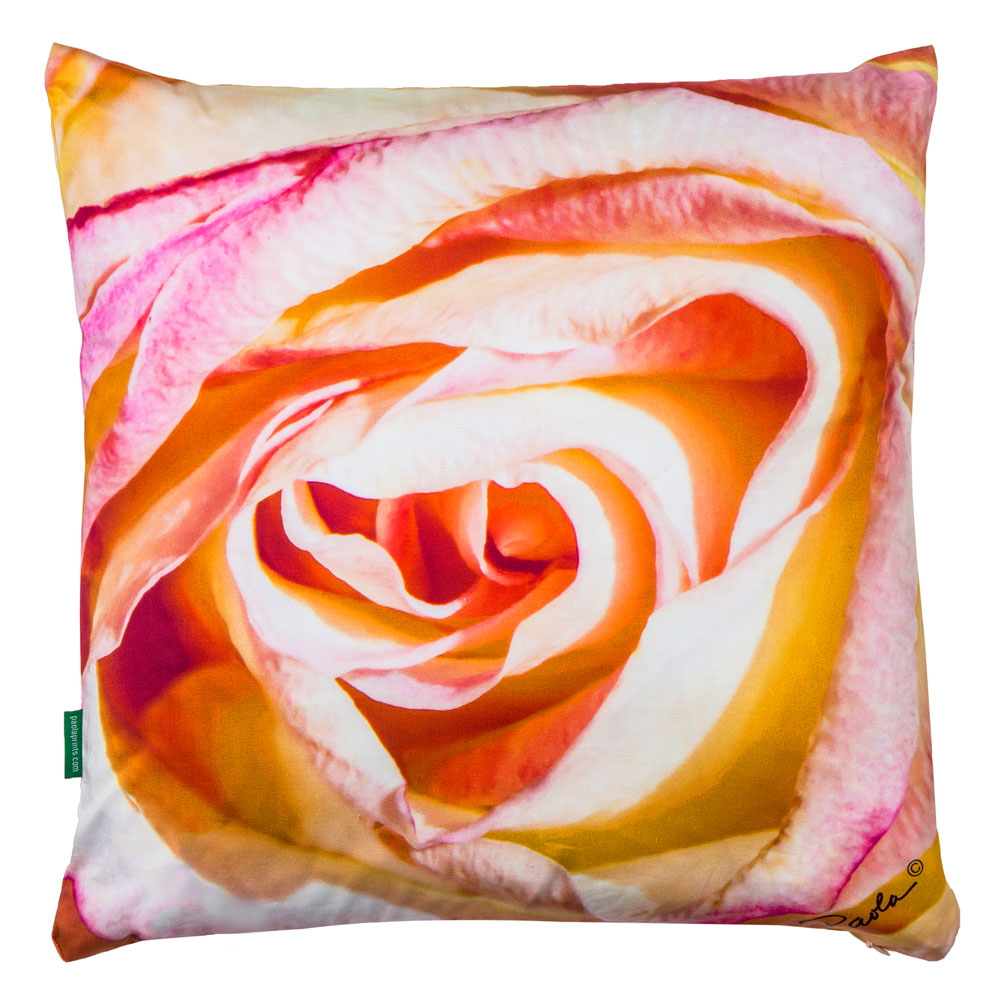 Peachy, is without a doubt, a wildly desirable pillow for rose lovers. She's the least predictable of the roses, in that the lines are a little out of sync- but she's so comfortable with that- as only the most beautiful personalities are. Salmon-hued roses have always been a favorite of my mother- which is good enough for me.
Save
Save
Save
Save
Save
Save
Save
Save
Save
Save
Save
Save
Save