Paola Brings Luxury Home
Summer is coming!!! I couldn't resist posting this underwater couch scene.
All ten pillow designs are printed with permanent dyes on 18″ 100% cotton sateen, on two sides. With a color matched invisible zipper. You can purchase the cover separately or with a custom made, 20″ feather down insert.
Covers are $30.00 each. On sale now- Two covers for $54.00 plus $12.00 USPS Priority – with tracking. Pillows are sold for $40.00 each, two for $70.00. You can text me with questions or requests.
The covers are sized for a 20″ down insert. I have down inserts in stock but they're costly to ship. If you want to pick up, call/text me. The custom made inserts are 20" hypoallergenic, white feather/down with a 100% cotton wove cover.
Due to mailing costs, the covers are more reasonable for mailing. Of course, if you're in the NW CT, making a local exchange is always possible.
You can pay with PayPal or Venmo (@ Mary-DuLude-1). We process credit cards through Square. Text or email me and I'll send you an invoice for your selection.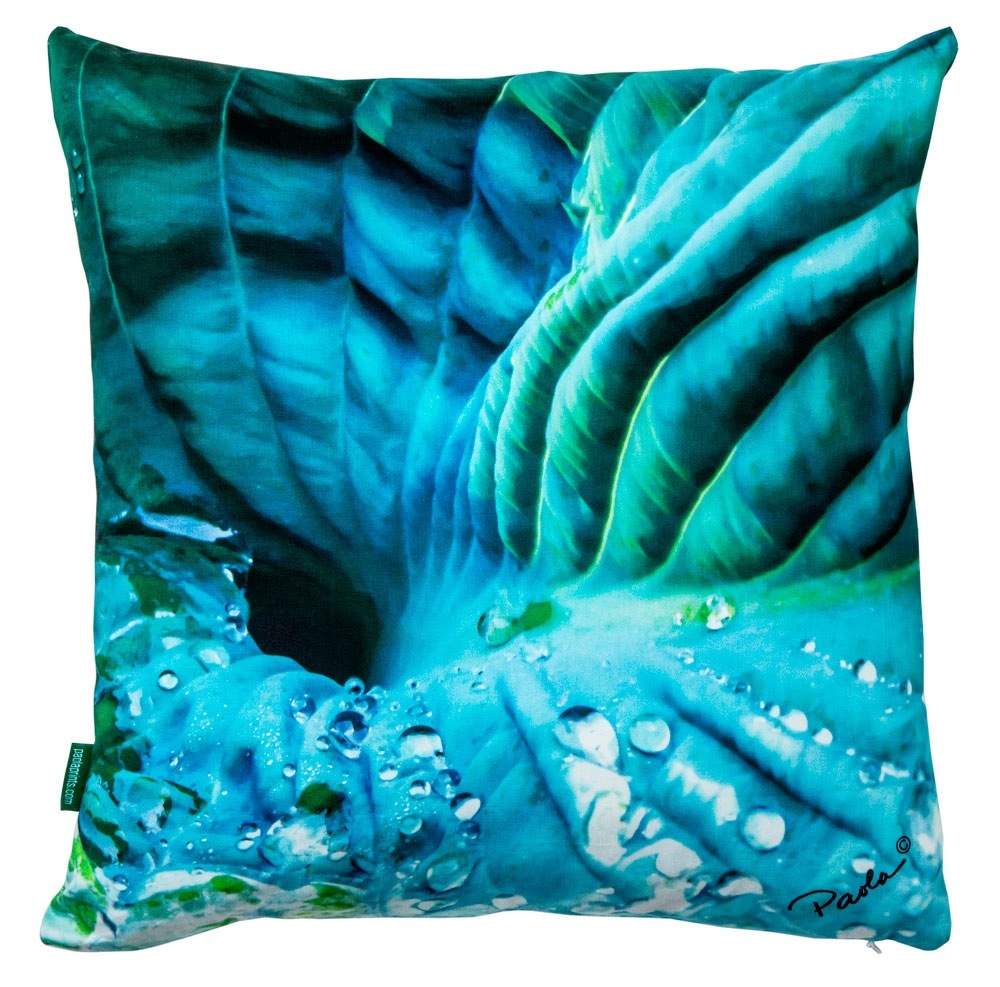 Aquilina means "little eagle" in italian. Aquilina is my sister's middle name-beautiful, sometimes flighty and strong. Here, you can see light shining through her leaf with dew sparkling across the surface. Only one left!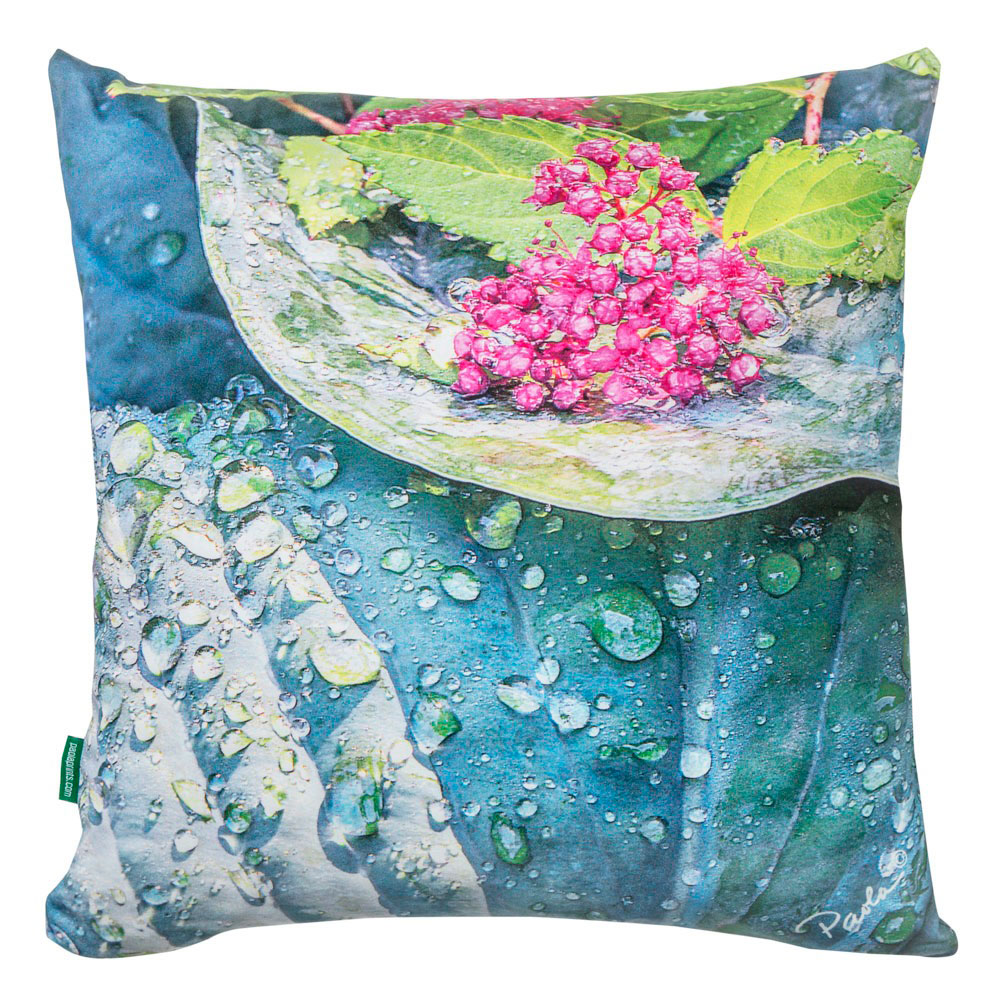 "They'll know you by the company you keep." No raspberries were eaten in this photo shoot. This photo was taken with a neighboring spirea plant blooming gracefully over top. Beautiful partners.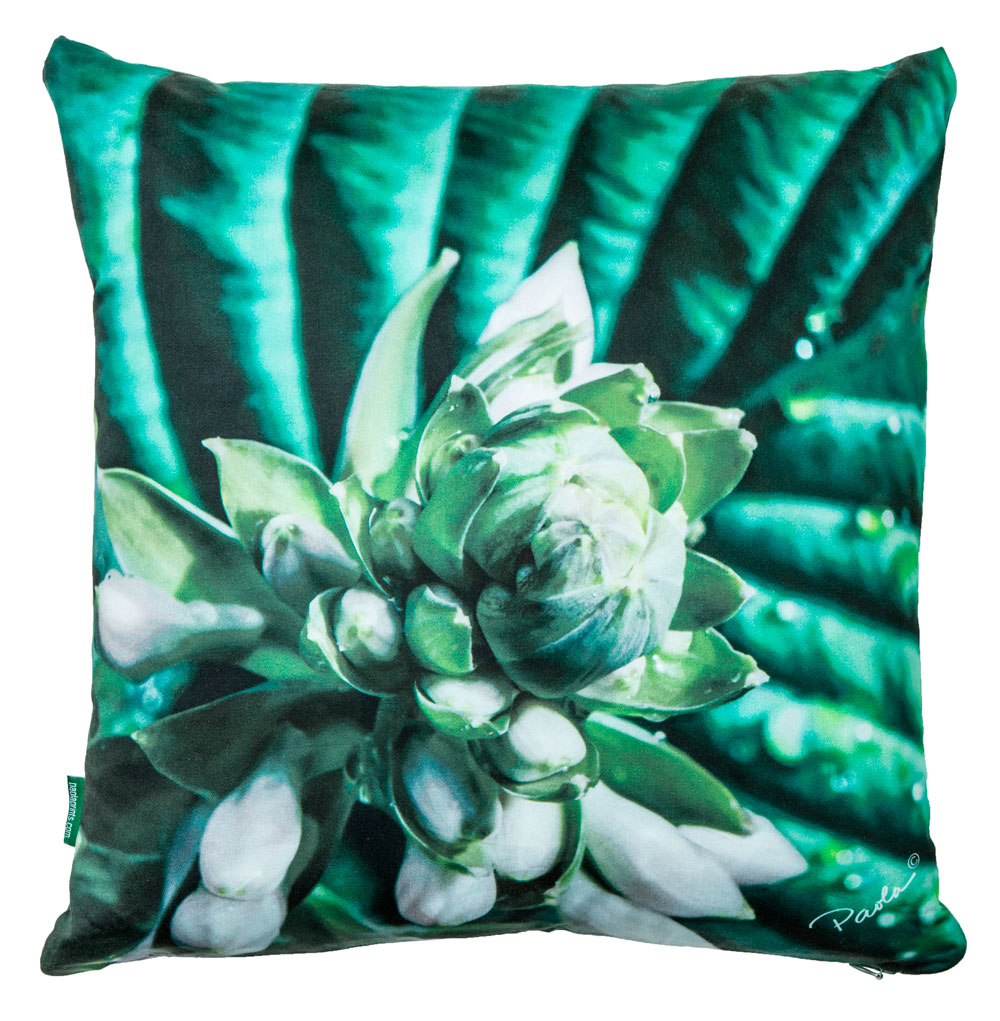 The flowers of this hosta are unique in their size and creamy whiteness. People don't often look to a hosta for its flowers. I'm a huge gardenia fan –Classic reminds me of a treasured hot house plant.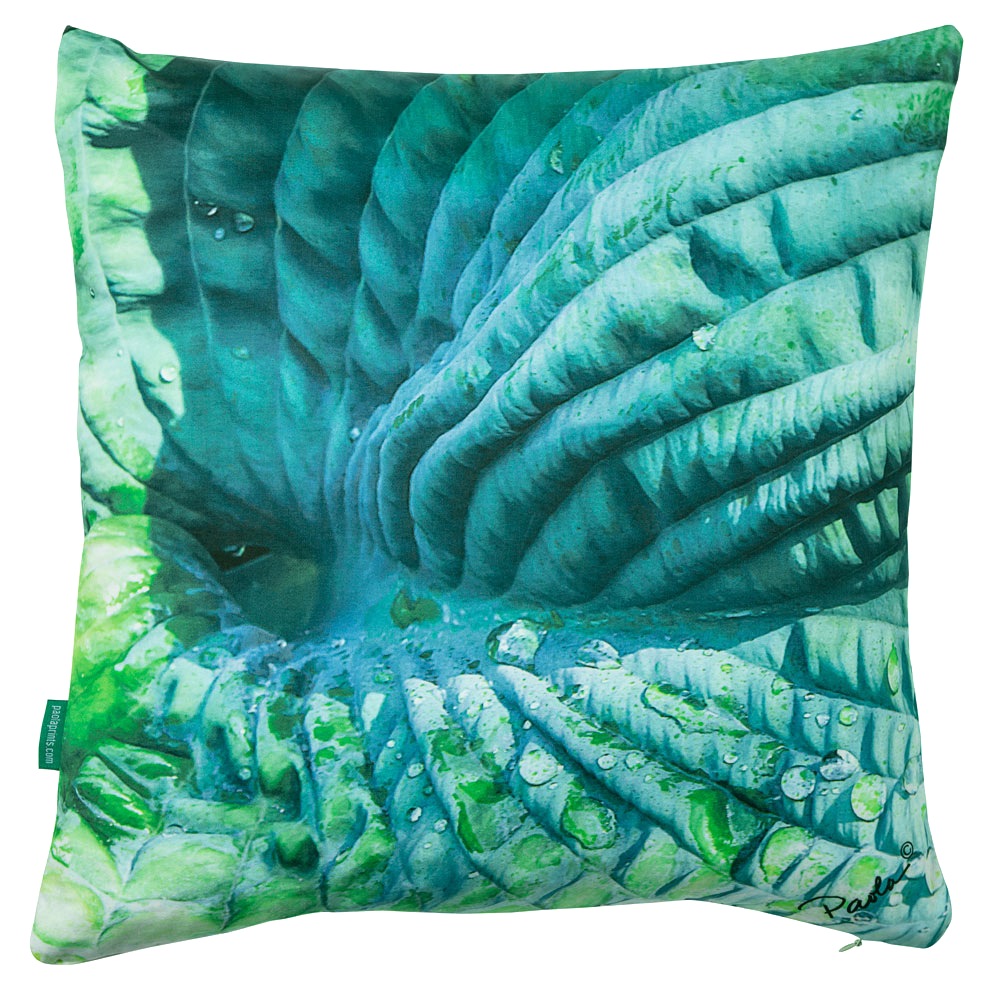 This pillow is made from an image of a True Blue Hosta- with thick, seer suckered leaves that hold dew effortlessly. I call it "Ancienne". Old age is a very dynamic and beautiful phase for this hosta.
Palma has soft, calm green colors that blend with any décor. This pillow was made from a hosta called August Moon. Clean, green leaves allow light to play across an otherwise quiet surface with enticing results.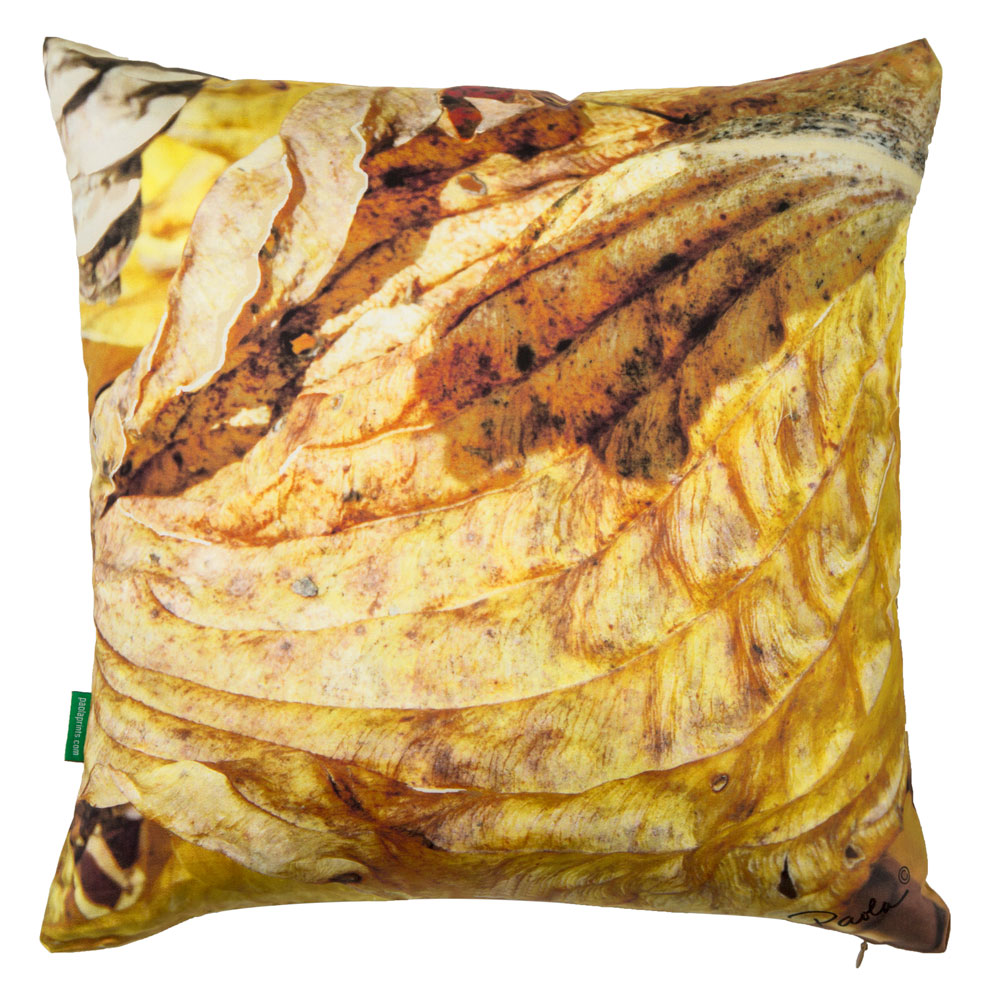 In fall, woodland colors are everywhere. Tan and brown and rust colors are synonymous with "Autumn in Connecticut". Woodland is made from the photo of an end- of -season hosta leaf – after first frost.
Rosa is one of my favorites, as was the color red for many years. I love roses of all kinds, especially large ones that smell divine and feel silky.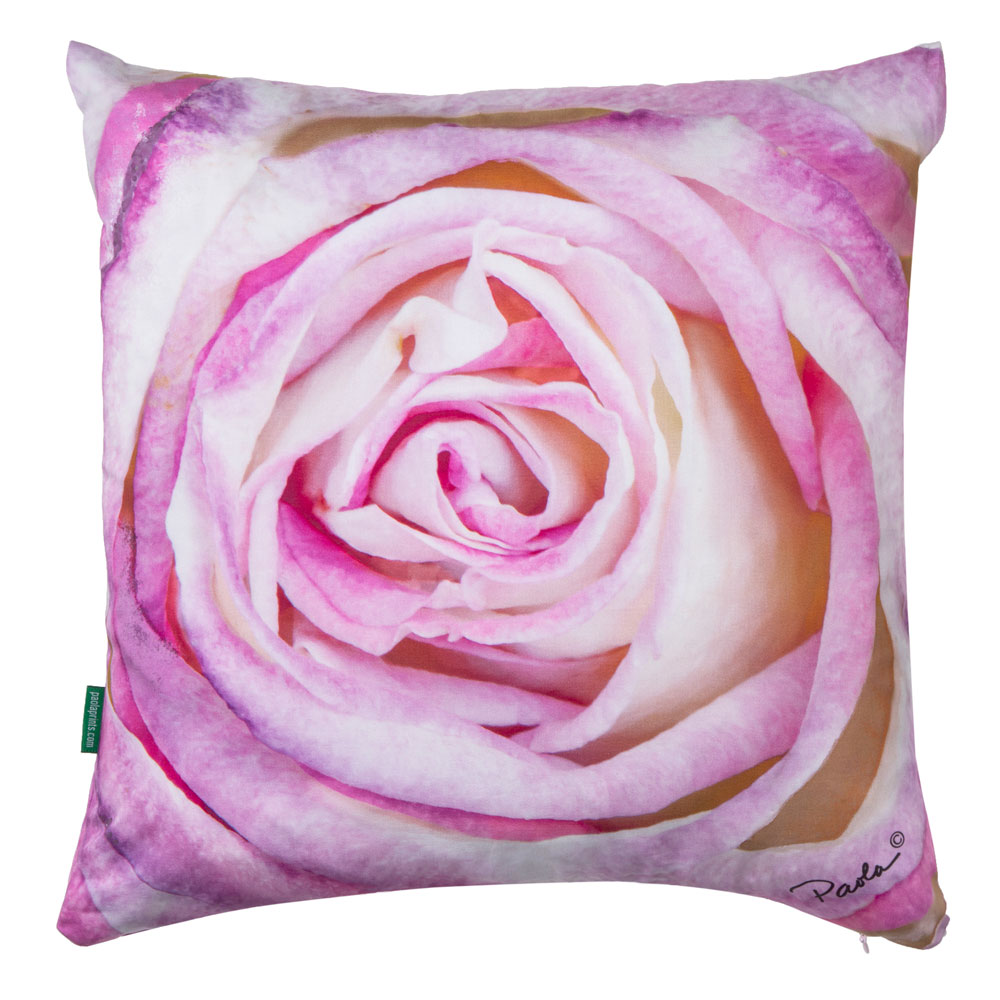 Roses are one of my favorite flowers. They exemplify the sometimes unfamiliar juxtaposition of beauty and strength. This one called Pink, has a wonderful slightly blue tint to her petals.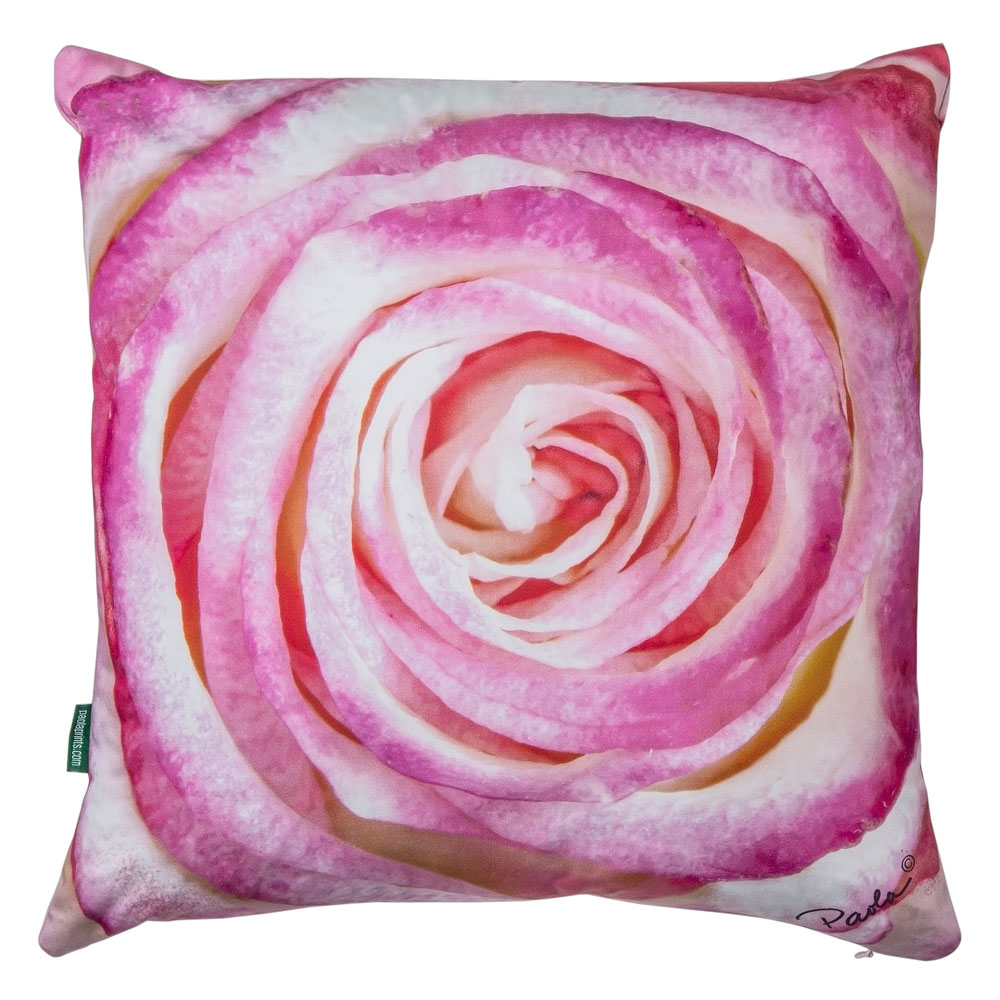 Perfection is in the eye of the beholder. When I see a rose this symmetrical it takes me by surprise. I had to name her Perfect and she is our top seller.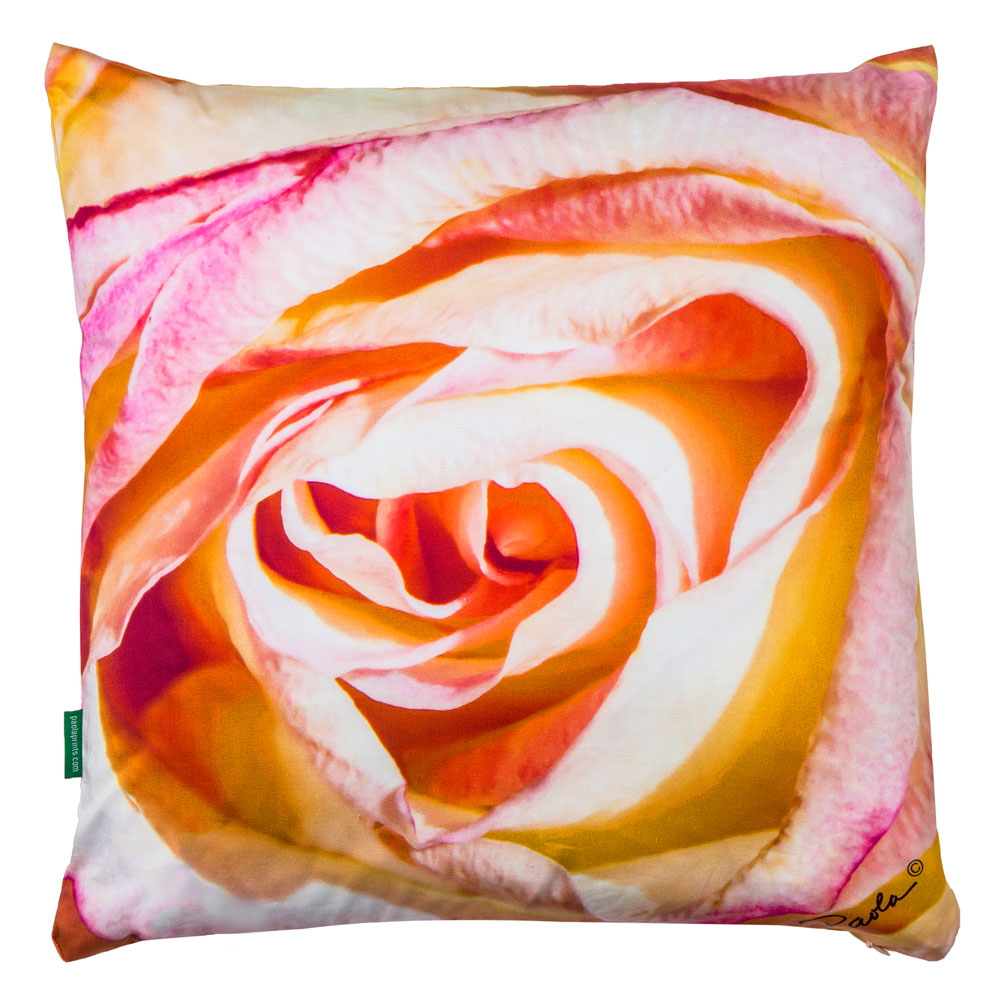 Peachy, is a wildly desirable pillow for rose lovers. She's the least predictable of the roses, in that the lines are a little out of sync. Salmon-hued roses have always been a favorite of my mother- which is good enough for me.
Scarves! I have many scarves in stock, sewn and ready to ship. Check them out!
Save
Save
Save
Save
Save
Save
Save
Save
Save
Save
Save
Save
Save