Scarves
Endless Summer– This new chiffon scarf-harnesses flowers from early spring to late summer. Can you guess which ones? Endless Summer, Grand Prix and Fibonacci are brand new. Text me for pricing and payment link.
In Stock Now
These scarves are all designed and hand sewn by me. Each design is permanently printed to 100% washable poly chiffon, and hand washable. I've added a new fabric -crepe de chine. You can order any in stock scarf below in either fabric and I can ship to you. Questions? Text or email me. Below, you can see our current design choices- yours with a wait of 6 weeks- perfect for the holidays. I put in a great new order yesterday – including some all designs not even named. Check back in a couple weeks. We're one person!!!!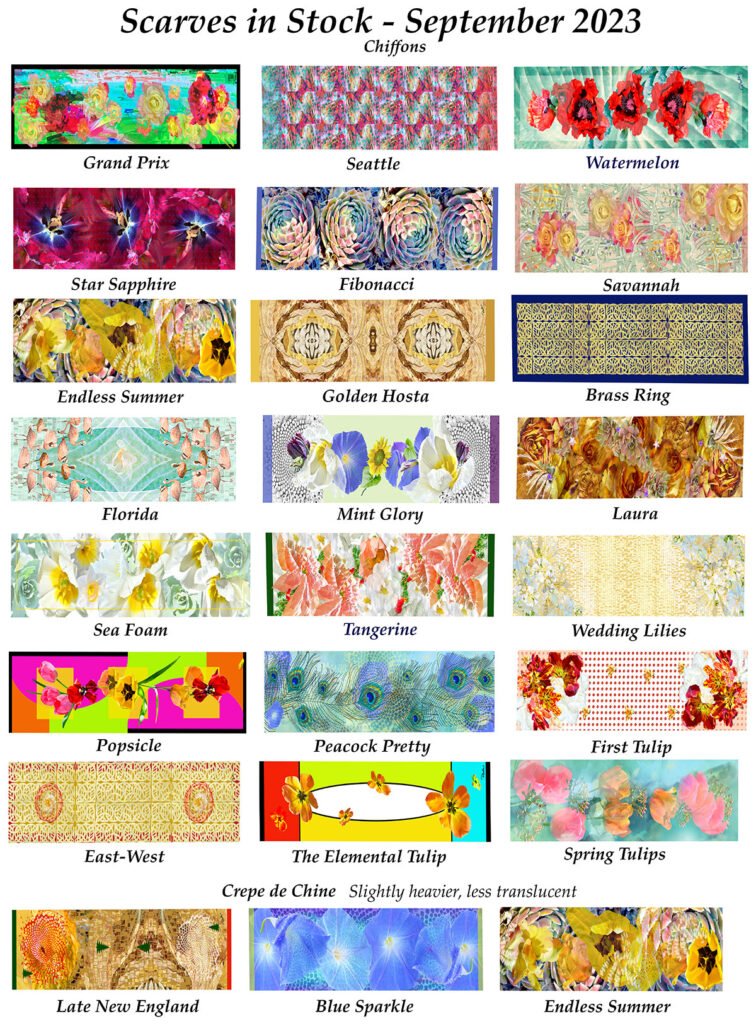 To place an order, just text or email me. Let me know the scarf you'd like . I'll email you an invoice to a secure Square site to enter your card information. I also accept Paypal and VENMO. The system is efficient and will save you money. Each order is shipped direct to you in one week to ten days. Shipping is USPS Priority, insured. Sales tax (6.35%) is added only for Connecticut residents. Please contact me for information on overseas delivery.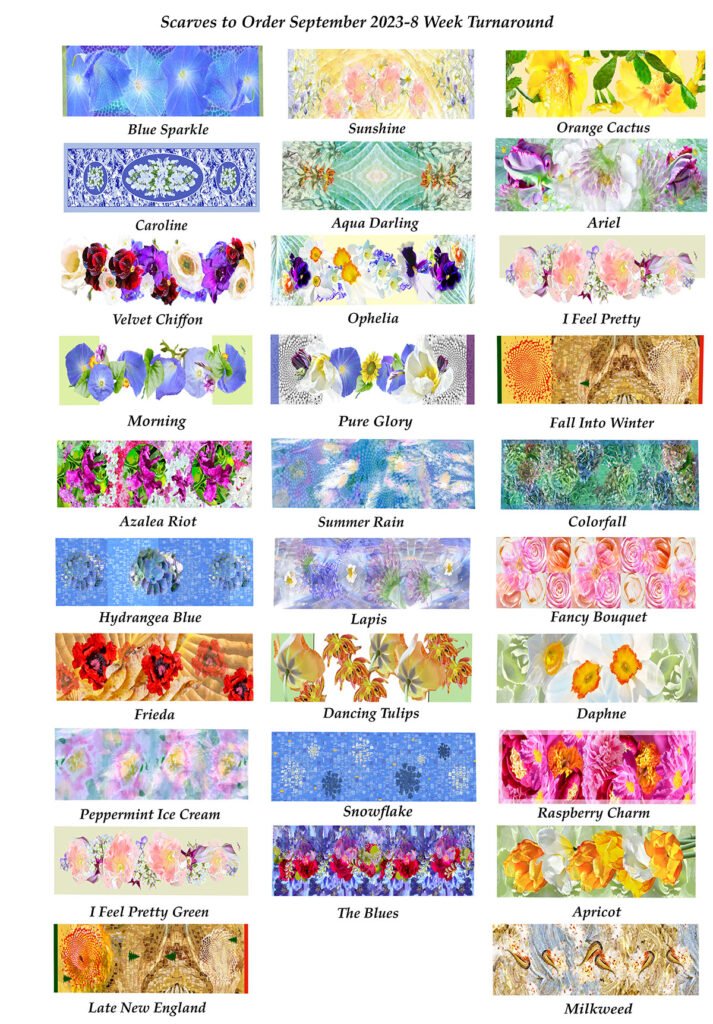 Infinity Scarves -13.5″ x 72″ Poly/Spandex Jersey, $65.00 ea. Blue Lights and Velvet Infinity are in stock. Others can be ordered.
You can subscribe to my blog for gardening tips and music. We have fun! You can follow the process from flower to scarf here.