Scarves
Star Sapphire is a brand new chiffon- Spring 2023- homage to part tulips everywhere. One in stock now- $54.00 plus $11.00 insured shipping. Venmo, Zelle, or Square. Text me.
In Stock Now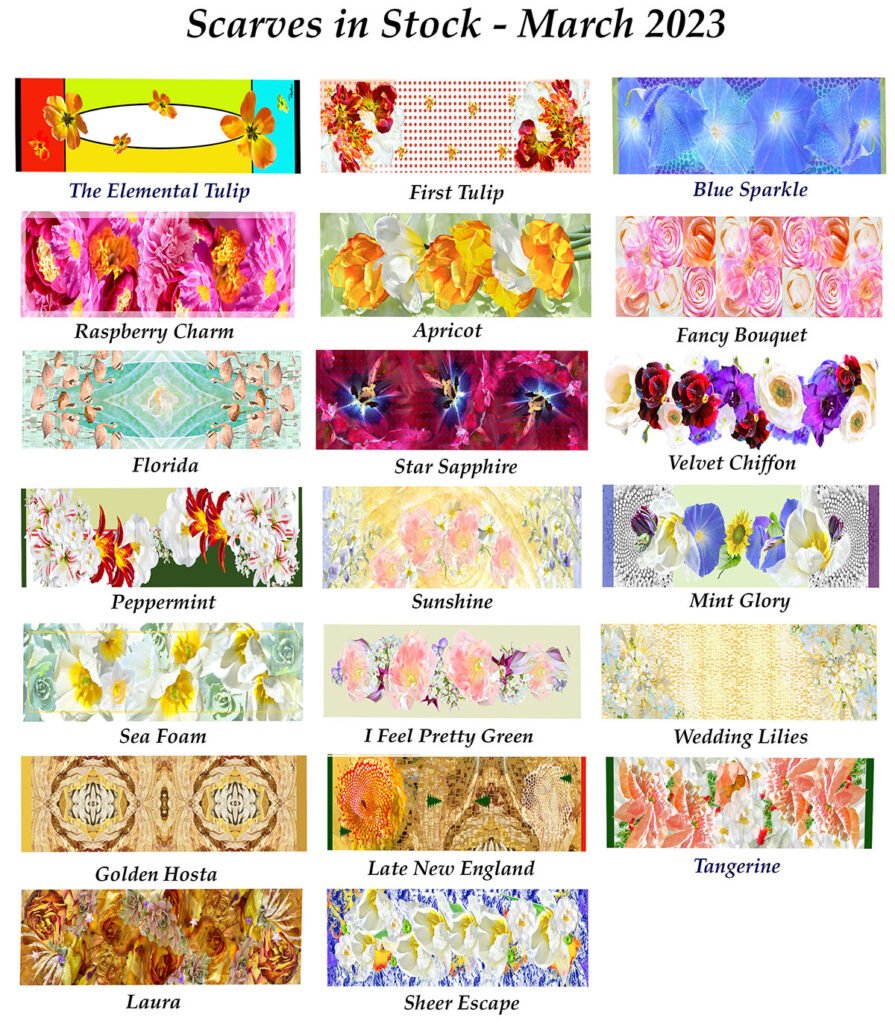 Designs Available to order, NOT In stock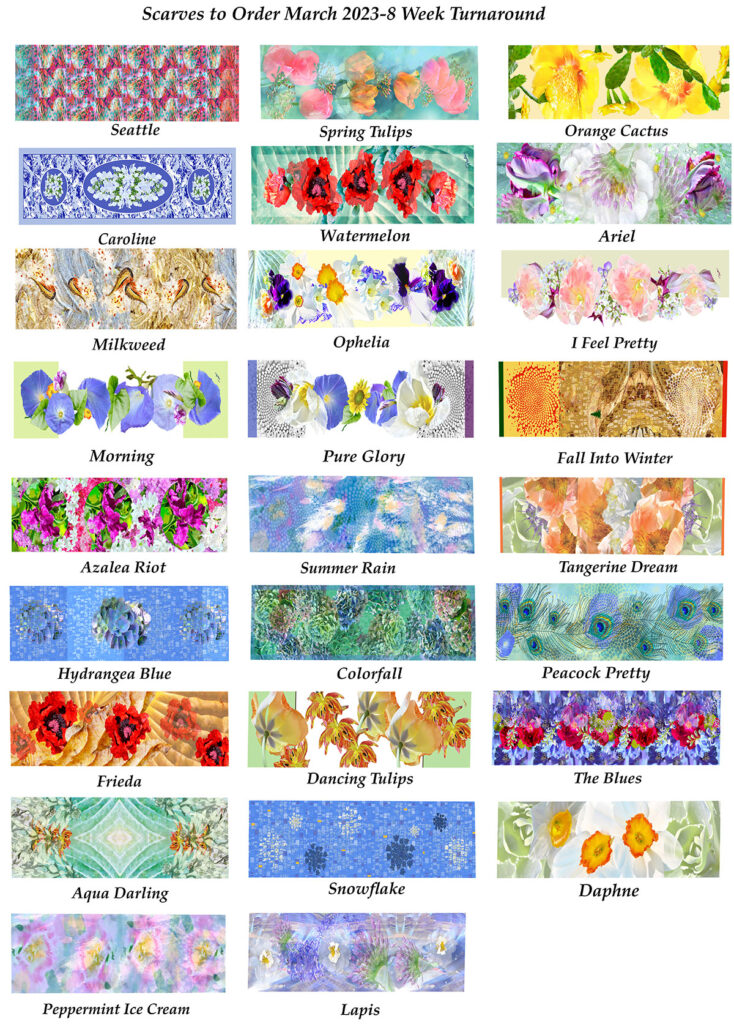 Infinity scarves (below) are $65.00 – plus $11.00 shipping. To place an order, just text or email me. Let me know the scarf you'd like to order.  I'll email you an invoice to a secure Square site to enter your card information. I also accept Paypal and VENMO. The system is efficient and will save you money. Each order is shipped direct to you in 6-8 weeks. Shipping is USPS Priority, insured. Sales tax (6.35%) is added only for Connecticut residents. Please contact me for information on overseas delivery.
Infinity Scarves– Full Size– Blue Lights & Laura are in stock.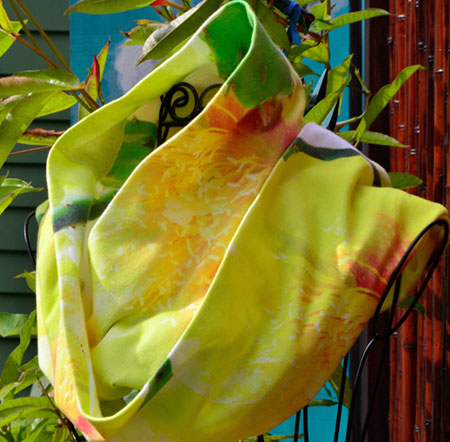 You can subscribe to my blog for gardening tips and music. We have fun! You can follow the process from flower to scarf here.