Watermelon is one of those "goes with everything designs." When a friend needed a smaller scarf for an occasion, I decided to try a couple new sizes out. The smaller version is exactly like the original, much larger Watermelon. The square one is a whole new design with a white rose at center. We chose the square for her special event but now I have one of each sewn and ready to buy.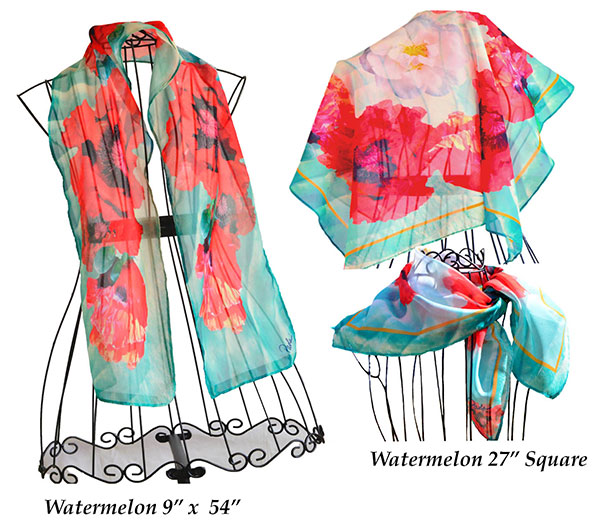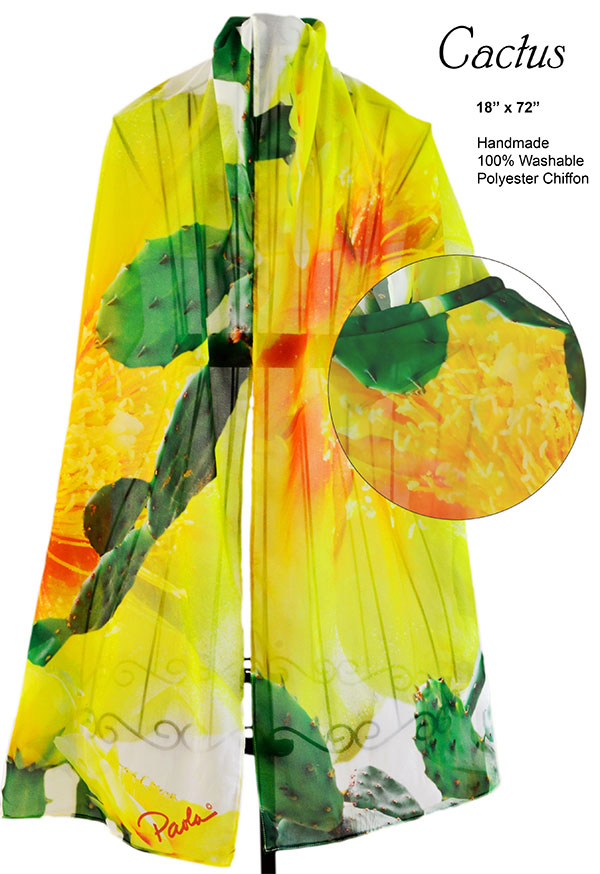 Chiffon scarves are a generous 18" x 72." All scarves of this size are $45.00 each plus $9.00 shipping. Scarves below are in-stock and ready to travel. Scroll down for some additional, scarves too! See all Chiffon scarf designs here.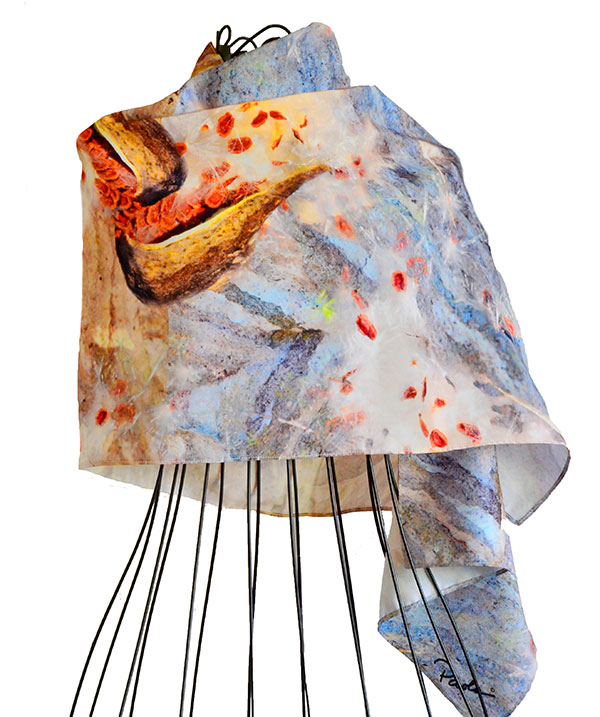 Scarves in Stock
Email or text me right away if you see a scarf in stock that you'd like. I have only one of each chiffon- (two of Lapis). Payment info below.
Cotton Gauze Scarves in Stock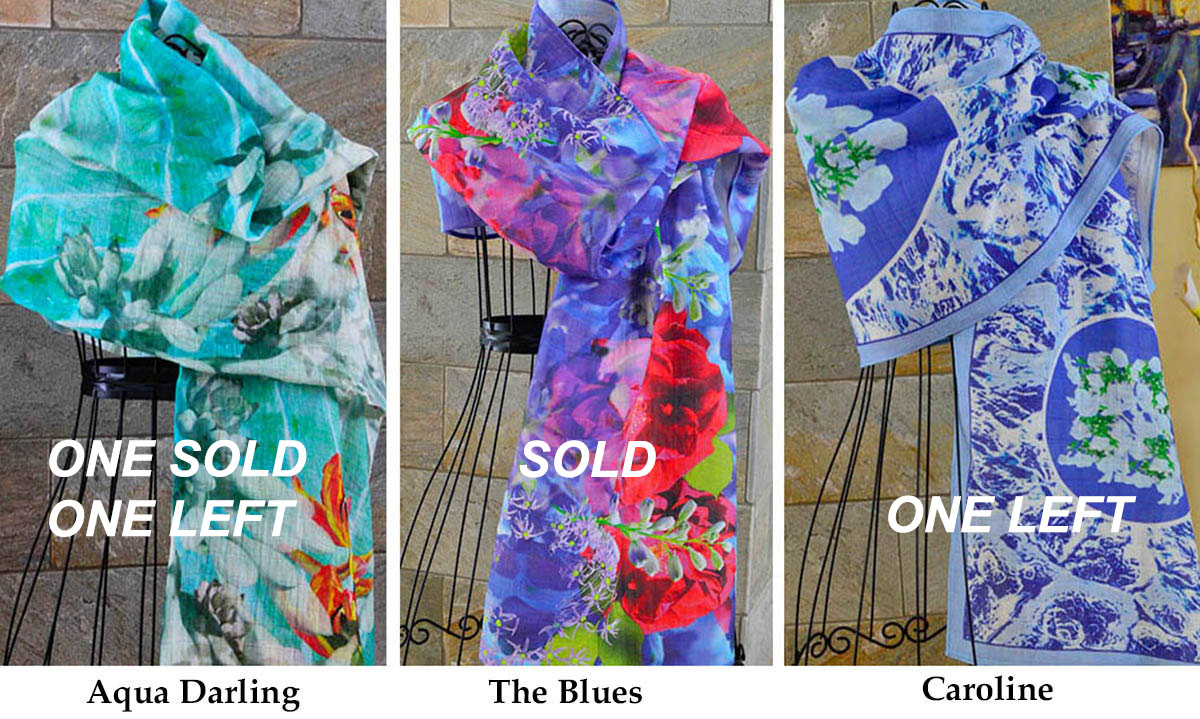 Infinity Scarves-Only Two Left!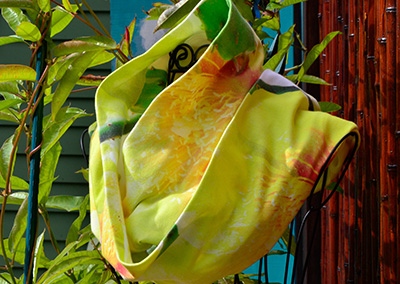 Each 18″ x 72″ chiffon or cotton scarf is $45.00. The Cactus infinity scarves, printed on 100% heavy organic cotton knit, are now $45.00 -Shipping is USPS Priority insured. One scarf ships for $9.00. Second scarf ships free.
You can see all the scarves here.
Text me at 203-206-5819. Email mary@paolaprints.com. I'll email you a link to a secure site so you can place your order. Credit card, Paypal,Venmo, or personal check (subject to approval) We ship USPS Priority in the US. Production time for those scarves not in stock is approx. 4-6 weeks.