Mother's Day and Springtime celebrations are coming soon. Order soon and you can get most within three days.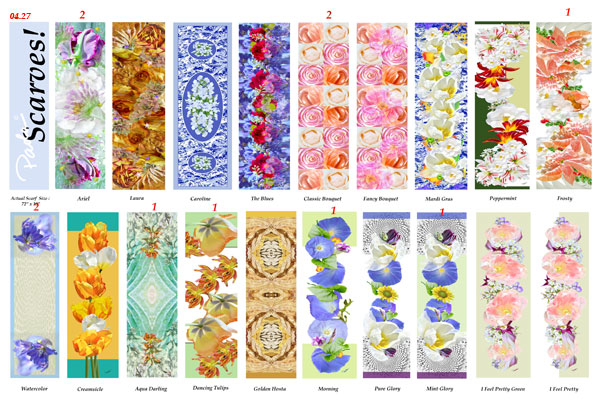 You can see all the scarves here.
All scarves are 18" by 72″- permanently printed on washable polyester chiffon. Call or text me at 203-206-5819. I'll email you a link to a secure site so you can place your order. Credit card, Paypal or personal check (if you're local) Turn time is one week including USPS Priority shipping in the US. The scarves are printed and washed. Some need sewing. Once ordered, I'll trim, sew, iron and mail them to you within just a few days.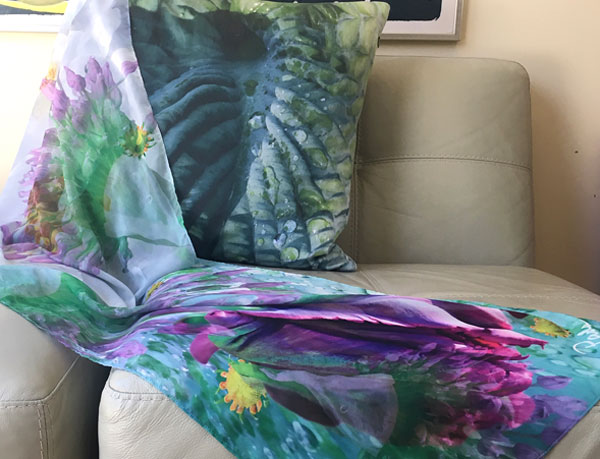 You can order any scarves- production time for those not in stock is approx. 4 weeks.