Bridget is wearing one of our new scarves called Ariel. It's in stock now and I can get it to you within one week. Summer brings new life and lots of new ideas for scarves from garden flowers. I've taken many photos, some of which will be incorporated into new designs.
We're discontinuing two scarves-Tangerine and the Original Watercolor. There are ONLY two left. The regular price is $45.00. Yours for $25.00 plus shipping.
Paola Prints scarves are all made to order and take 4-6 weeks for to print, sew and ship to you. The designs all come from flowers designed and printed onto washable polyester chiffon. All scarves are 18" by 72."
Scarves In Stock- See Below– Each Scarf is $45.00 plus shipping.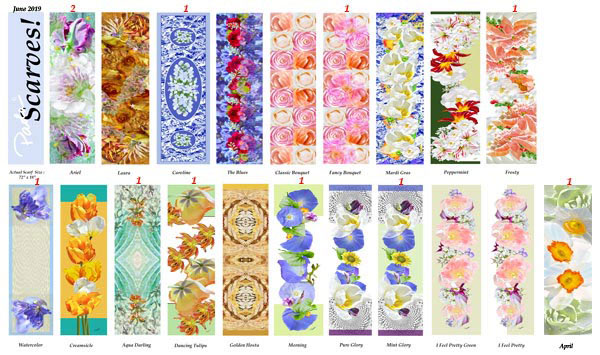 You can see all the scarves larger here.
All scarves are 18" by 72″- permanently printed on washable polyester chiffon. Call or text me at 203-206-5819. I'll email you a link to a secure site so you can place your order. Credit card, Paypal or personal check (if you're local) We ship USPS Priority shipping in the US.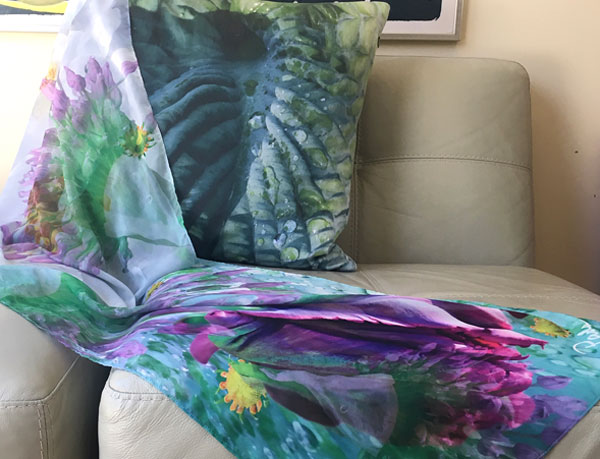 Production time for those scarves not in stock is approx. 4-6 weeks.