It's time to get Spring serious. March 20 was the first day of Spring! If you have piles of snow outside like many of us do, it's time to bring your own sunshine to the party. One of my new, up and coming Paola pillows is called Sunny- created from a sunflower in full bloom.The ground cover for today is snow drifts but you can always bring summer inside. Then again, you could try on shiny sparkle sandals as my daughter did. Probably not comfortable enough for her wedding but fun to look at. Yup, that's the snow outside on the deck this week.
Sprouts Incoming
It's time to grow your own sprouts inside!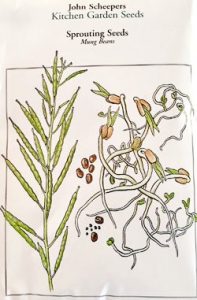 Who isn't hungry for crunchy green nutrition this time of year? Got my packet of seeds, I'm ready to go- almost. I just need cheesecloth to put on the jar to start them.Get some for yourself. I bought  the seeds from a local Litchfield seed company, John Scheepers.  Helpful growing tips here
Dreams of Flowers
And who isn't dreaming about flowers!? I planted a new bare root herbaceous peony last fall called Raspberry Sundae that I'm dying to see. It's a Klehm hybrid boasting gigantic pale pink flowers tinged with gold and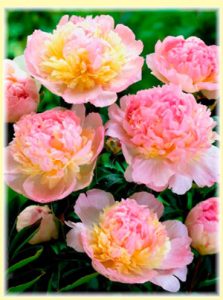 a voluptuous center of pale to raspberry-pink petals maturing to light whitish-pink.
Seeds are powerhouses of natural energy. So isn't the musician Rushad Eggleston. Rushad is a natural musical talent from Carmel California who netted a Grammy nomination while an undergrad at Berklee College of Music. "It's been rare to find players who can really move around on the cello with a lot of facility in an improvisational way," says cellist Eugene Friesen, who won three Grammy Awards himself for his work with the Paul Winter Consortand taught Eggleston as a faculty member at Berklee." Probably nothing like you've ever seen or heard from a cellist. I hadn't. Try this. Ear to the Ground
Speaking of spring and energy, Paola Prints "Rosa" pillow, is the next best thing to being out- of -doors. On a grey, chilly day, Rosa reminds you what's coming to your table in a few short days, as you watch your sprouts grow…
Save
Save
Save
Save
Save
Save
Save
Save
Save
Save
Save
Save
Save
Save
Save
Save
Save
Save
Save
Save
Save
Save
Save
Save
Save