'Tis the season for migrating tender houseplants from their Summer perches back into the house. One of my favorite houseplants is a member of the Echeveria family. Like most succulents, it treasures a sunny spot outside in the garden. Outside, I pick a reasonably similar sunny spot and try to water it a little more than its neighbors who root under ground. The cacti love it outside too!
Returning from summer vacation, houseplants can bring along tiny flies and leaf- munching caterpillars. As the plants bask in the out-of-doors and get sunny colors on, they can become home to little pests that long for respite from cooler nights. Before carrying the plants in, trim away any obviously damaged or unsightly leaves.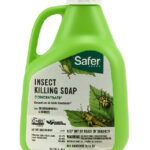 I also recommend spraying the plant first with a hardy spray of my favorite insect killing Safer soap – letting the plant dry outside before bringing it in. Of course, check to make sure your plant hasn't outgrown its pot or needs fresh soil.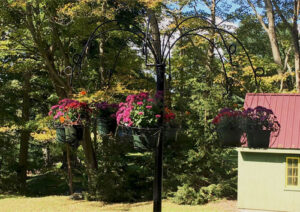 Once again, it's time to set up the plant tower out front for fall. Eight hanging flower baskets are daunting to do twice a year, so I found eight green pots of mums and didn't even re-pot the baskets. Their lives are short lived anyway unless I can get them in the ground before frost in Connecticut. Speaking of…
First Frost Dates
Check here on your area's "first frost" dates. Enter your zip code here.
Who Knew?
Plants "light up" when disturbed. Interesting plant news from a study at the University of Wisconsin.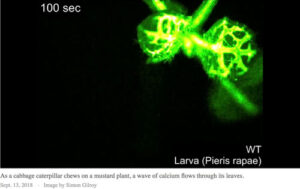 I wonder how they respond when you speak lovingly to them?
I'm working on some new holiday scarves.
What are seasonal colors this time of year? Anything goes. I think it has more to do with flowers people decorate with like poinsettias, roses and certain kinds of greens that trigger a holiday feeling. See our current scarf line-up here.
Next week I'll have a couple new designs to show so check back. Don't forget to order your scarf gifts sooner than later to avoid the holiday crush. They require print and sewing time too. I'll give you some order-by dates next post. Not subscribed? You can do so here and not miss anything.
Susan Tedeschi, a Norwell, MA native, was an established performer and previously toured with a band called Soul Stew Revival which later included Allman Brothers Band slide guitarist Derek Trucks. They met when Susan was opening for the Allman Brothers 1999 Summer Tour and later married in 2001. Their new band is called Tedeschi Trucks and they're on tour with a three-piece horn section. Susan has a great voice and with Derek's guitar and the band, they're fun to listen too. Love this song Anyhow. They're writing and performing original material and live in Jacksonville, Florida. I see a lot of show dates in New York State…Hmm.
Paola Pillows are in-stock on-line. You can also order pillows or covers direct from me here.