It's come to my attention that others don't always share my obsession for intense color. Is this what the Italians always meant when they said "Calma!" to me? Cool your jets.
Palma is a newer pillow whose coloration was a nod to this observation. As much as I recognize the need for calm, it still escapes me. Caution was not written into my DNA.
Many years ago one of my teachers warned me that red and violet do NOT go together- I needed to cease and desist from constantly pairing them. Nature is a huge fan of color. Paola Prints tagline is "Take comfort in nature." And I DO. Red, violet, pink and bright yellow and orange-they live in one space lots of times- and generally speaking, it's a good thing.
I think every person needs to find his/her color passion, and it's more than OK to exercise it, it's who we are. Nature accepts us-regardless of what we gravitate toward because she owns all the colors.
That said. Some colors truly do calm and soothe the weary. Palma does that for me. When you're calm, you can take in more of the subtleties of life. Palma carries light and softness in her demeanor. You will find comfort at day's end.
I finally got outside to start cleaning up base of the trees that are reaching the end of the growing season. I just couldn't take the scruffiness anymore and their shallow roots like to breathe without weeds and grass all over them. Besides, I really do take comfort in tending to them.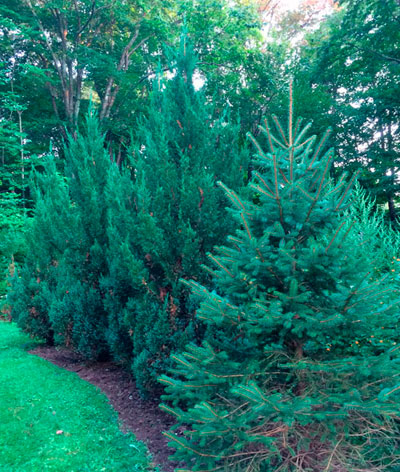 What makes a person change? I'm not sure I know but I do know it's really important to hold onto your ability to do so. It's what keeps things hopping. And interesting. Courtney Barnett is an emerging singer/songwriter from Australia. Keep it coming Courtney. http://youtu.be/pa1uup8n0OQ