Wearing Your Scarf
Be creative or casual. Just have fun, and experiment. Michael loves to adorn himself in Peacock Pretty. Or whatever other scarf he finds handy. Our standard scarf size, 18″ x 72″ can be a bit long for wearing just once around your neck. Welcome to options!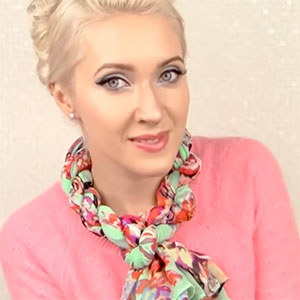 Lilith Moon shows how to tie some basic, pretty styles. I found her #2 tie to be easy and good looking too. Her scarf is very close in size and weight to my 18" x 72" long chiffon. I love her accent too. Don't feel bad at her stellar hair and make-up. (She made her money in fashion, hair and make up).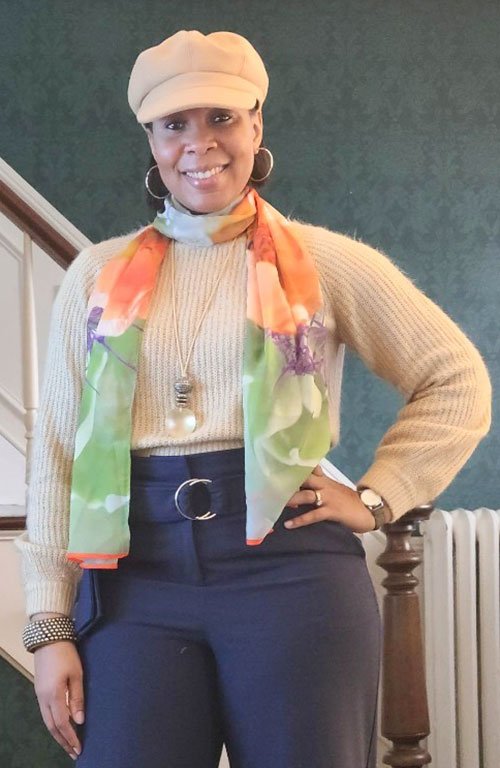 Here's another scarf tying video.
Don't see one you like? Try these. I'm partial to #2- "the snake tie."
Washing your scarf
My designs are permanently printed using either a fiber reactive or dye sublimation process-depending on the fabric. They are delightfully washable even though it's best to treat them as delicates. I always wash by hand using lukewarm or cool water. After rinsing you can spin out the water on the machine but consider that any abrasion can cause fabric surfaces to degrade more rapidly-best to choose a delicate option. For the polyester chiffon, hang to dry and iron on permanent press with a damp cloth.
For organic cotton knit, after rinsing, you can dry the fabric on low temperature delicate setting in the machine. Press on cotton setting with steam.