As the weather begins to turn, thoughts inevitably turn indoors- Are you too, thinking once again about updating your interior spaces? If you're really ambitious you might be considering doing it for the holidays. (I'm not really!) If you must make a change quickly, perhaps you could pick one thing, change up the color of a wall, or buy a single new piece. (Our new gas stove is incoming…can't wait)!
Consider some resources to help out if you decide you have change- what colors to choose, how to knit things together. Here's some ideas!
Mixing patterns and colors
Layering patterns and colors
Everybody wants to know what colors are hot especially if they're making big changes to layout, paint or décor. I'm here to tell you colors don't change a whole lot year over year. If they did and we focused exclusively on that, we'd all be mixing it up way too much to live happily. Seriously, you have to go with colors, design, or furniture you and/or your partner loves. That takes time. What's really important is how things come together. Will you live happily inside your space? And how will you know that anyway????? You have choices. Getting professional help in the form of an interior decorator is one I've used on occasion. You can search for one on HOUZZ, google professionals close to you, if that's important. Again, what's important is that you love his or her work. And, does it work for how you live. Don't be shy to ask the hard questions to vette your choice.
There are also many online tools where you can upload a photo and choose colors before you even look at paint chips or buy paint. I remember drawing lots of pictures when we were doing our house to check out the layout and colors together. At the time, we were making major changes. This design option is one cool tool.
Here also, is the Sherwin-Williams 2019 Color Forecast. They put colors together too present people colors using different style preferences – based on designs and color together.
Paola Prints has scarves you can order right now as you start to plan your holiday gifts for 2018. We make each scarf- to- order so check them out and order soon. Next week, after our printer gets back on schedule following Hurricane Florence, I WILL share order deadlines with you…and show you a couple new designs.
The oh-so-beautiful Paola Pillows are in-stock and can ship immediately, with custom, hypoallergenic down inserts or washable all cotton covers alone. See the lovely Perfect.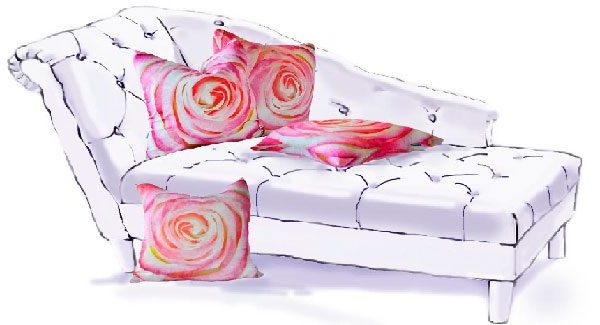 The Lumineers are an American folk rock band based in Denver. Founding member, lead vocalist and guitarist Wesley Schultz has spoken of the difficulty finding commercial success that so many artists understand. He and co-founder Jeremiah Fraites write songs that are pretty straightforward and as a result, many people can relate to their music. Their sound is clean and original. Still, they're one of the top touring bands in the US and generally sell out shows around the world. It's a great sound. Ophelia.
The Lumineers have released two albums. Check them out here.