The garden exudes a sort of quiet fullness this time of year. In color, light and foliage quality. At the same time, there's always a bittersweet nostalgia when faced with the end of summer. Nature is about to finish what it started last Spring. Then back to school. Autumn clean up. Why not take a road trip, visit a park you haven't seen before?
End
of summer is a great time to explore new outdoor spaces. Hopefully the heat and humidity is less then it's been.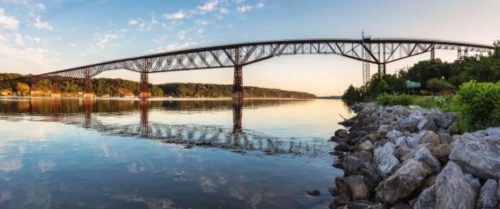 This year, we hope to make it to the
Poughkeepsie Cantilever Bridge
in Highland, NY-a walking path over the Hudson River. It's the world's longest pedestrian walkway, originally built in 1889.
It's a great time of year to visit community parks. New York City has some great ones from the High Line to three lush parks fronting the East River waterfront…
More about the parks here
There was a great article last week about a huge new outdoor park for Tulsa, Oklahoma called
Gathering Place
-created by the same landscape designer who did the Brooklyn Bridge Park- Michael Van Valkenburg. Awesome.
Litchfield, Connecticut area residents have two great parks also. 40 miles of hiking, scenic boardwalks and kayaking (bring your own).
White Memorial
. Open year round. I love to take family for a hike before Thanksgiving dinner.
Topsmead
– You can tour the summer home of Edith Morton Chase or hike the state forest and walk the dogs. Both Topsmead and White Memorial are free.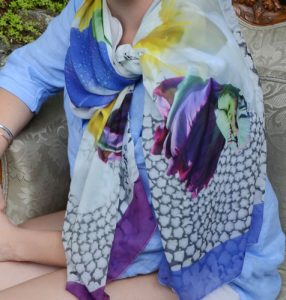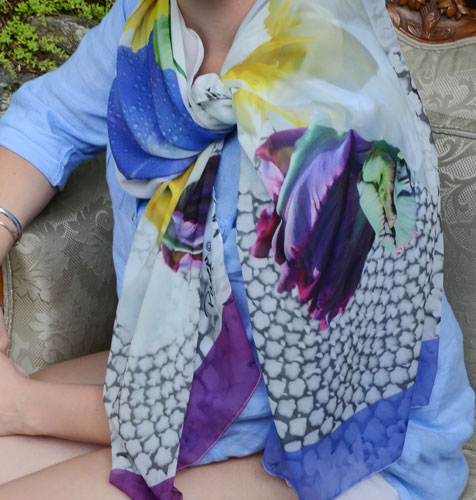 This was a week of completion at Paola Prints. Three scarves mailed out and I'm finally digging into the website to post the current designs. Next will be a new order to prepare for holiday sales. I'm cooking up a couple new designs with holiday colors. What do you think those might be? It's about four weeks to get a scarf out the door -including printing- be patient, sewing chiffon takes time. Holidays are just around the corner. Know somebody who needs something beautiful to wear? Check them out and order soon so I can get it to you with plenty of time.
We're also shipping pillows and pillow covers. The covers are a wonderful gift. Two covers wrap up nicely and travel well. And they're in stock! You can have them in one week.
Check them out here
.

You can order through Amazon or from me direct. I am only selling pillow covers direct, not on Amazon.
Pink is always a favorite. I love her energy.
I like this song, Try
. We're all trying to make ourselves and our world a little better. Let's keep it up and dispel negative thoughts!