The hardscape of the new garden is done- just in time to plant some evergreens for the fall. While we wait for additional inspiration.
We've placed almost three inches of pea gravel over drains and paper mulched walkways. The small stones compact really nicely over the larger crushed stone base.

The winter break will give us a chance to check out their effectiveness in directing water runoff.
The first evergreens planted in the garden will be a little group of Green Velvet miniature boxwoods.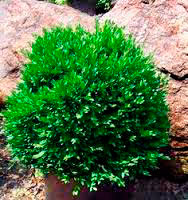 The new bushes will compliment an older bush that's been there long before we bought the property. The new ones are miniatures because I have no intention of pruning them into a boxwood hedge!
Part of waiting to plant in Spring is to observe sun and shade patterns. I may move in a few hostas now..since it's clear that shade rules in this garden.
Periodically I look online to see what other people are doing with pillows. So many are using "designer fabrics." In other words, existing yard goods with a designer name- usually heavy, presumably good quality fabric. For this, there's a premium cost.
As an artist, I lead with the desire for beauty, not brand names. There's another, much more exciting way to go with decorative pillows for your home! 100% cotton sateen, original art beautifully printed and washable. Gorgeous fabric that softens with age- (like people do) and becomes an intimate part of your living space.
Paola Pillows are made from unique fabric I design, from photos Taken in my gardens. I then re-style their natural beauty to fit whatever shape I'm working with into an all over design- front and back. The result is original and copyrighted artwork you can live comfortably with.
In the summer, I spend a large amount of time outside tending plants. The Impressionist artists too, were inspired by their gardens. Claude Monet was a case in point. Monet lived in the village of Giverny in France. This photo was taken in his garden.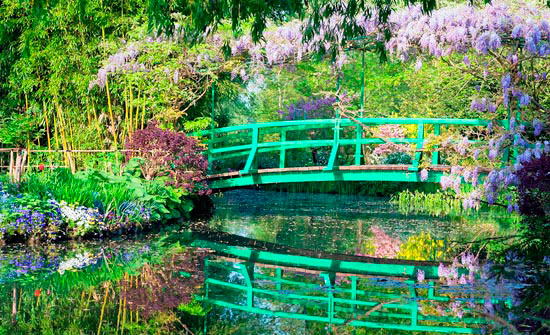 If you know the work of Monet, it will look familiar. So beautiful.
You might enjoy this video of Monet's garden. It's interesting how gardeners are charged with maintaining the same flowers Monet grew.
Artists don't stop with creating artwork for a wall. Creativity spills over to many areas of our lives. This was Monet's home.  I remember studying pastels one summer with an artist in New York State. Her home looked very much like that of Monet's. Full of thoughtful color. It's a harmonious way to live -as nature becomes part of the fabric of everyday life.
Speaking of harmony. Josh Vietti is a hip -hop violinist from southern California. He's played violin since four and now incorporates many different kinds of music into his performances. A prolific writer, Josh collaborates with other musicians who have very different skill sets. I enjoyed the visuals in this video. I especially like the point where DJ Da Capo takes charge and the violin takes second fiddle. (sorry). Very interesting combination.
The pillow I call Merlot ( in the first photo), is actually a Spring tulip. We'll be introducing it in early Spring 2017. You can see our current line here. Hostas and roses throughout the seasons.
Related Images: