Well, they didn't. Most of the huge tree standing high above the garden was cut down last week. We retained 24" for planting. We knew that for all its height and leafy crown, the tree had lots of rot and had been serving as a home for crowds of chipmunks eating the garden underground. Can you see the stump on the hill? Pruning is sometimes an opportunity for new things. I wait all summer for prices to drop at local nurseries when autumn planting begins!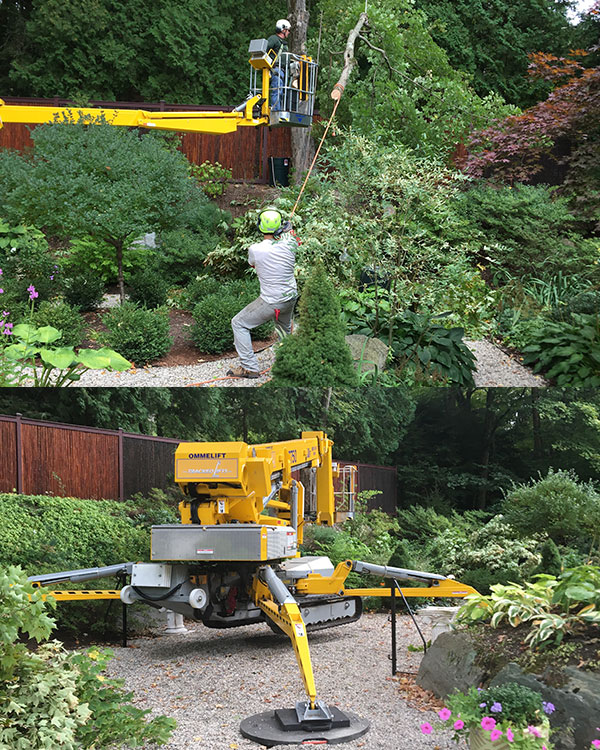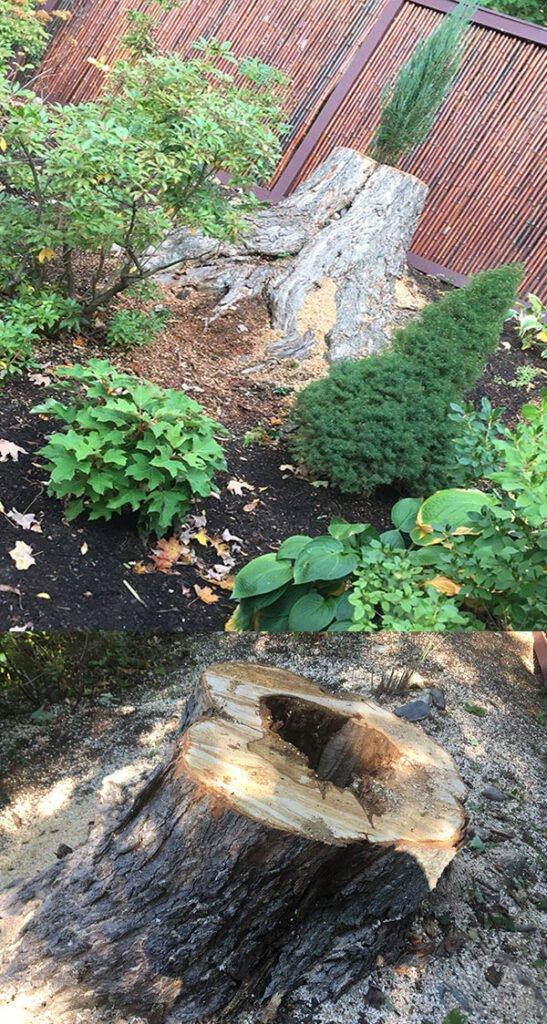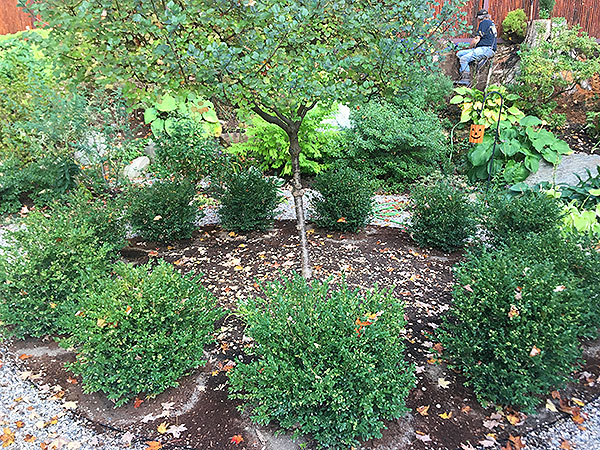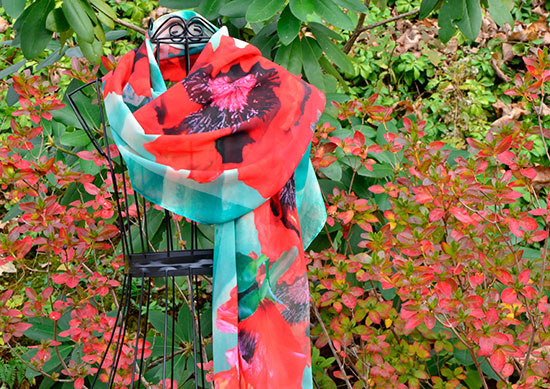 Let's Hear it For Music!
Musicians are suffering the lack of opportunity to share their music with others. Larry discovered regular music outdoors at the Egremont Barn in MA and also in Watertown CT at South Farms. Both great finds…now that there's a chill in the air…what next? Stay tuned, you know we'll be hunting. Here's a fun tune for you. Honeysuckle from Boston area. We saw them last week at Egremont. Something Worth Having.