Every person, not just the first Americans, yearns to be free. Independence Day is a time to reflect on that. This might simply mean trying something new. Consider that in your own life this year, or any day. Nobody could accuse the early settlers of being timid or not taking chances. It's not easy but I think we have to keep working for independence every day.
A friend once talked about artists this way. She liked to say that artists are people who have the drive or volition to keep perfecting something, regardless of adversity. I very much relate to that in my design work- I think every person has that capacity at some level.
This is a cool BBC documentary about Neil Young. I was never a huge fan,  however I've come to appreciate his work more over time. There's no denying that he's successful. I think it's interesting to look back and examine his process. Don't Be Denied.
Plants tell you what they do and don't like. Well, I tried this new white feather hosta in one of my hostahoods. I planted it too deep, too much sun, and it got too wet. It almost died- down to one or two miserable leaves. Finally, I pulled it and potted it into more shade, where I could keep an eye on it. Doing better.  They say that the first leaves of spring are white and then the greens take over. I can live with that…We'll see what comes next.
Neil-Young's patriotic song for today, was just released June 30, 2017. The words are good. "Stand up for what you believe / Resist the powers that be." Children of Destiny– Neil Young and Friends.
I'd love to know your thoughts – especially on Independence Day. Got any to share? If you're not subscribed, you can do so here. And, you can see/buy all our Paola Pillows, including the fiercely independent Rosa here.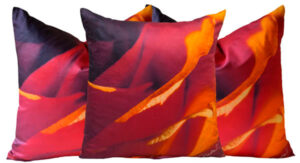 Save
Save
Save
Save
Save
Save
Save
Save
Save
Save
Save
Save
Save
Save
Save
Save
Save
Save
Save
Save
Save
Save