It's June! Do you love roses as I do? They're precious and feisty- just the right combination in a flower.
Summer is getting underway here in Litchfield With the deluge of rain the last couple days, the peonies should be open for business by the weekend- they're still hiding out under their hats; hydrangeas just behind them. The azaleas and rhodies however are being completely washed away leaving all colors of green in their wake. The new dahlia tubers have emerged and are awaiting their trellis netting. Can't wait to string them up.
Just for the record. We try to be eco friendly for pest control here. Although I haven't yet tried Neem oil for the scourge that is the lily leaf beetle-my first hope -Captain Jack's Dead Bug brew did not take control. I'm back to squeezing the beetles to death with rubber gloves. Holding for now.
I've spread copious amounts of Slug Magic on the ground around my hostas as the rain has brought back the slugs in force (great product). This week, I'm headed out to try and reclaim the gravel drive with another first for me-Avenger weed killer. I just don't have time to sit and weed gravel- I'll let you know how that works.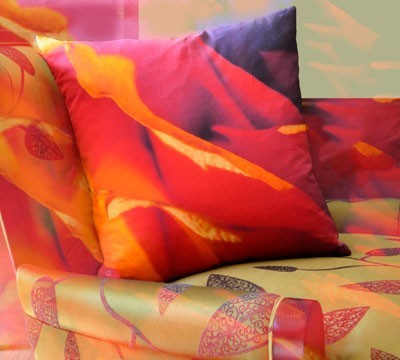 Natalie Merchant is a singer songwriter born in Jamestown NY. She wrote: "I was taken to the symphony a lot because my mother loved classical music". For myself, I was taken to the opera a lot because my parents loved classical music. The opera has formed the basis for my interest in many kinds of music- the human story told is important-almost as much as the melody created.
Since she left 10,000 Maniacs, Natalie has been prolific as a solo recording artist. I like this song in which the woman takes charge of her life. "If no one ever marries me-" is an interesting premise that leads to actively reach out for what she desires. https://youtu.be/EHTiPiA-iq8
Reach out to learn our new Paola Pillow stories on the current pillow line- Each one has its own unique personality. Which one is your favorite?