Our summer vacation this year began in Somerville MA, a comfortable driving pause enroute to Newburyport and Maine. The bonus was lunch with my son and his fiancée. Caught up in a whirlwind of late fall wedding plans as they are, we figured the best way to get their attention was over a meal.  It worked really well!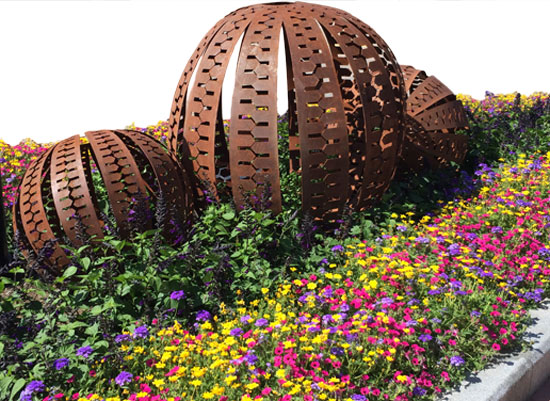 After lunch, we drove to Newburyport for an overnight at a bed and breakfast called the Essex Street Inn, close to downtown. Great location. Lovely people.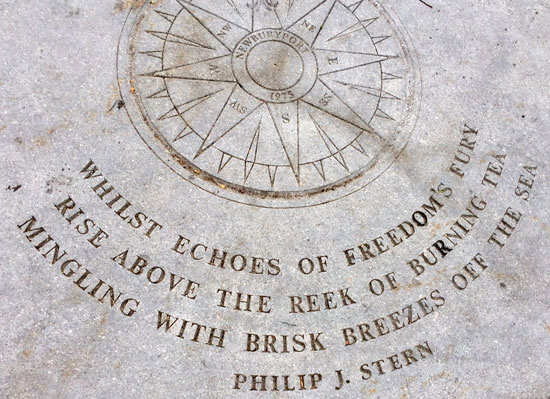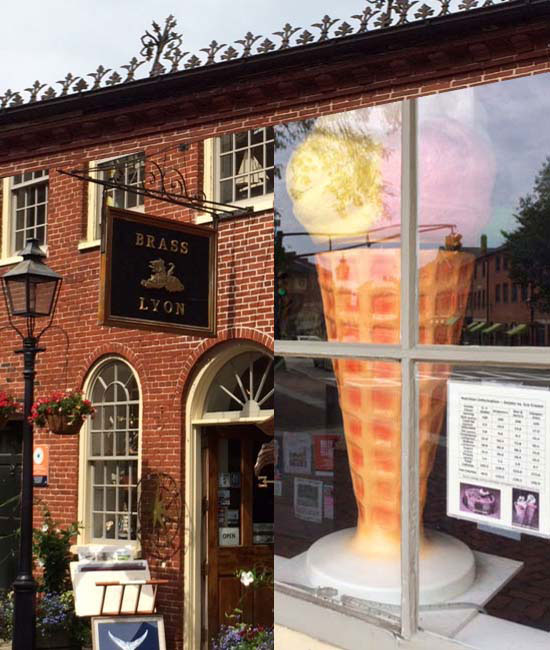 The following day we drove to Harrison ME to catch up with old friends. Harrison is in southern Maine, inland and NW of Portland. Having only traveled the Maine Coast, it was new territory for us- the middle of Lake Country -Long and Crystal Lakes, to name a couple. The primary industry seems to service boating. The favored boat appears to be pontoon party boats. I'll go with that. The surrounding towns have curious names including Norway and Poland which host lots of cool summer shopping. Unfortunately, we caught up with some rain but these days, rain is always welcome to this gardener.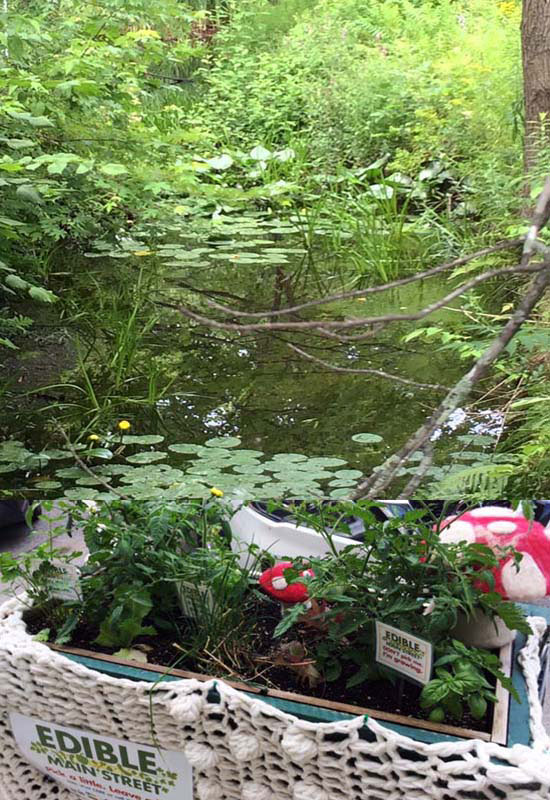 After a couple days in Harrison, we concluded with a tour of Sabbathday Lake Shaker Village near Poland and New Gloucester ME. It's the last remaining active Shaker community in the country. Rich in history, short on people. We saw only tour guides. I captured one photo before being asked not to share it or take more, for fear of having my camera confiscated. (?) You'll have to visit yourself to see it. A very interesting and different way of life.
We then drove to our final stop- happily close to ocean, downtown Kennebunk and, right next to the library. Great eating too!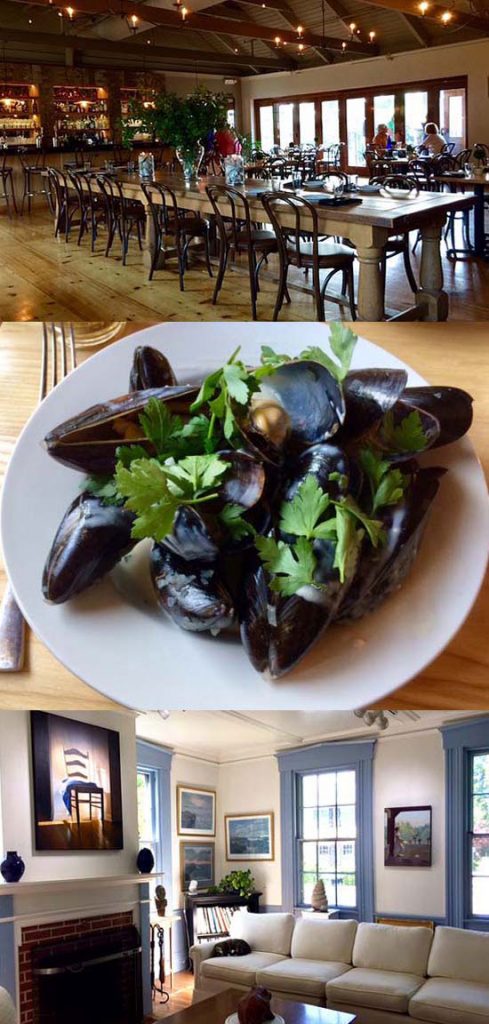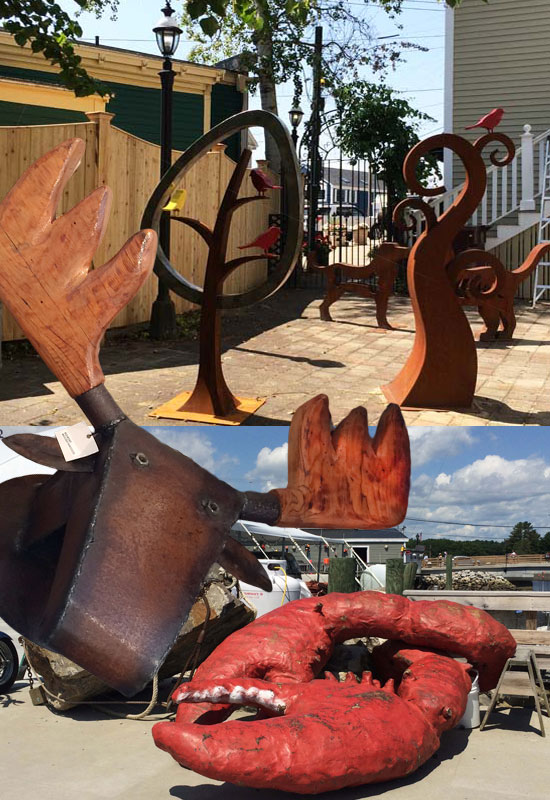 St. Anthony's Franciscan Monestery in Kennebunkport is a short walk from downtown. It has an interesting history as a refuge for Lithuanians fleeing Russia. History of the monastery. The walking tour is great on a hot day- lots of shade. The park-like grounds were designed by Frederick Olmsted, co-designer of New York's Central Park and Boston Common. Much of the artwork on the grounds was created by a couple Lithuanian artists with a unique take on religious art- Vytautas Kasuba and Vytautas Jonynas.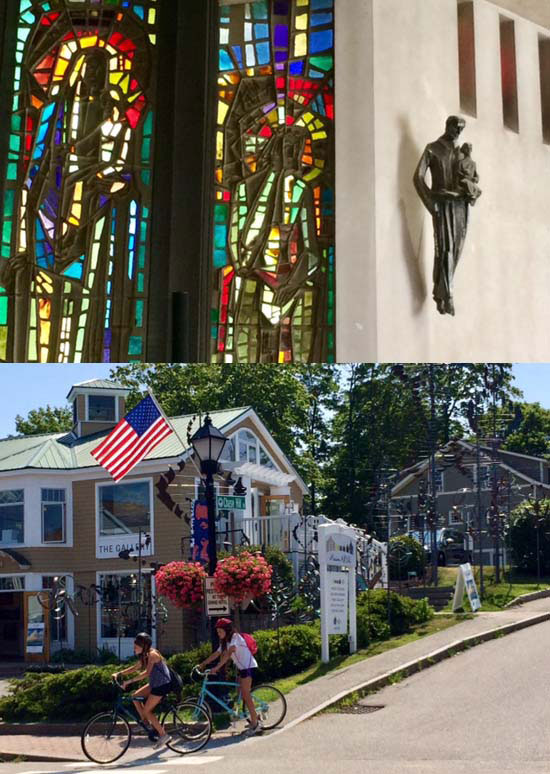 We love sampling as many coffee shops as possible (the only downside to staying in a bed and breakfast). Still, we HAD to visit Mornings in Paris two days in a row. Fresh, warm apple turnovers crumb cakes and more!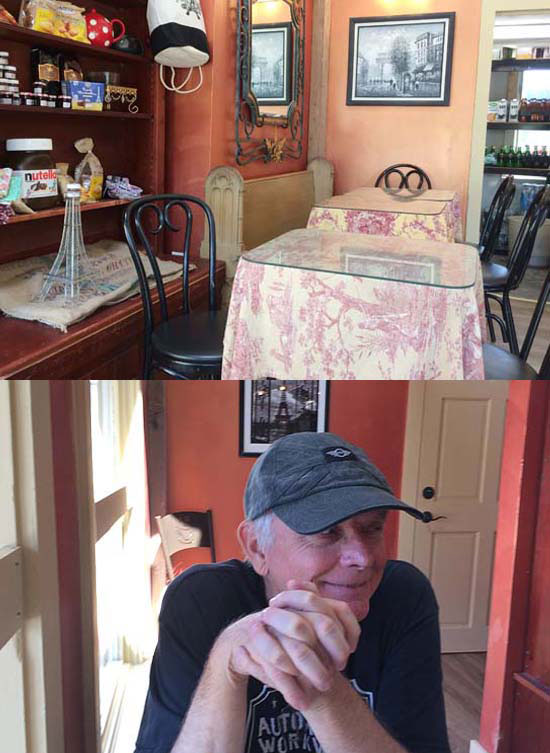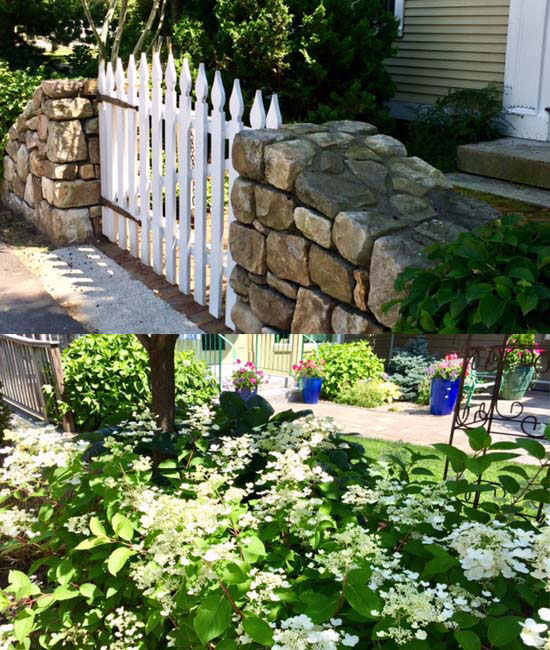 It's been many years since we last visited Maine and it remains a favorite place. What's your favorite Maine stop? Always more to see but laid back so you can take the time to enjoy the quiet.
Jazz in summer. Awesome. If you're feeling hot ( who isn't?) and can't get relief, have a listen. It'll cool you down.
(jazz pianist), Paul Chambers (jazz double bassist) – After Hours.