During our home renovation in 2012, something about the land outside the kitchen windows spoke to me. I knew instinctively it was the perfect siting for a very special garden.
When we first bought the house in 2009, my husband was beside himself realizing that the cars visiting the neighbors splashed their headlights across the entire side of our house. We quickly found and installed a tall bamboo fence that's evolved into an important landscape feature. The fence screens the front of the property but given its height on top of the hill, it also offers a beautiful flourish above the gardens .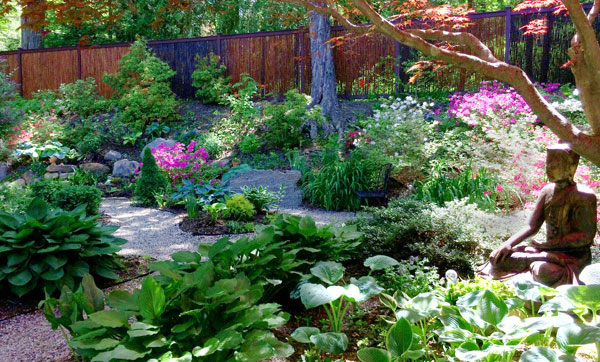 The garden siting was not without problems, from heavy shade and poor soil choked with dense roots throughout the yard; we had a wet mess when it rained. Standing water was also fed by water streaming downhill from the property above us.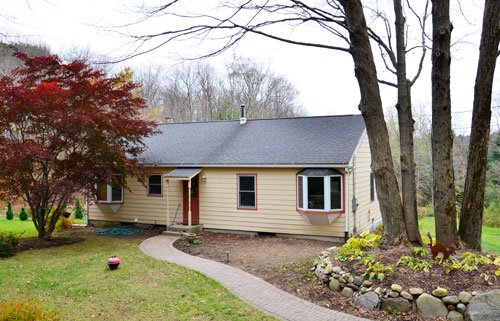 One thing was clear, the only way this place would work as a garden was with extensive engineering and drains throughout the entire yard in order to create planting space. We had the fence installed and azaleas planted on the hill before I took the measure of the remaining ground. The grass was hardly growing and it was pretty clear we needed to find an alternative.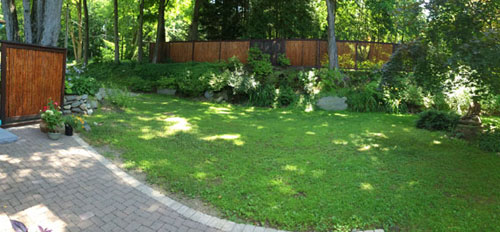 Such an extravagance- when we first moved in, it was pretty clear that few gardeners had worked the land for any reason but to sell the house. I think it was the challenge of it all that was so interesting to me. I'd also never worked a shade garden so the learning process was intense. The drought of the last several years was an impetus for starting the new garden as I couldn't easily water and manage care for garden beds far from the house. Having a garden right outside your kitchen window pretty much ensures it won't be neglected. Now, if I could just figure out how to sit and chill in the garden, it would be perfection. I'm inviting people to drop in just so I can enjoy it!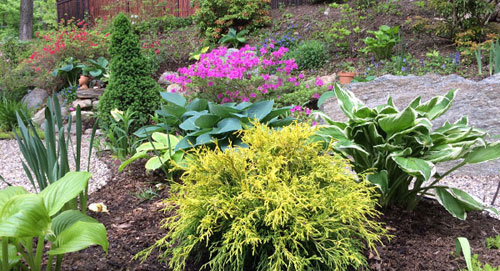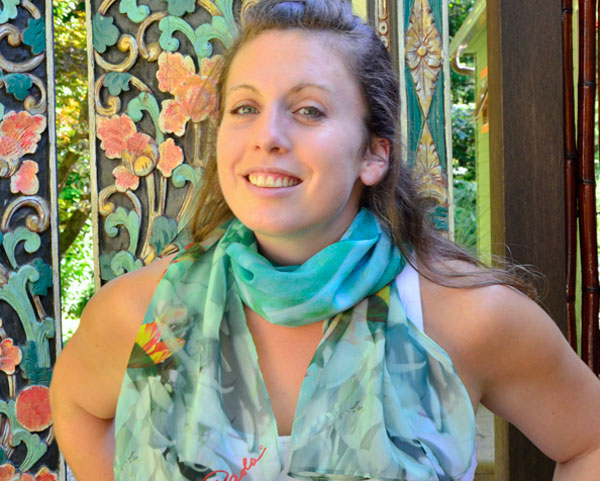 Related Images: