So, I'm often asked whether my pillows fit with traditional or contemporary décor. My usual answer is that they work with all styles. 
More then any other word I think "eclectic" best describes my design. Variety is essential in a living space. We are multi-faceted creatures with many changing moods. If you maintain a lack of clutter and light you can indulge in several different approaches to home decor. The lack of clutter and open space will set you free to choose pieces you love for themselves.
The last several years, far too many people have shackled themselves to a kind of minimalism that can be deadly in a home. Limiting yourself to one very static style, all white, all neutral shades and dull metallics…? Dull as you can go! Where's the excitement?  Where's the love?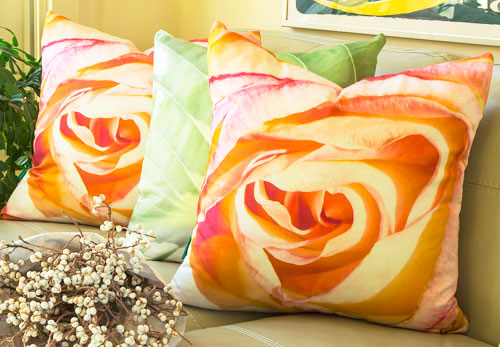 When you apply to a show, or for online selling, you're required to choose one option from a drop down menu: modern, traditional, primitive, nature. Best answer for me would be "all of the above."
The great outdoors is my guide. All colors, all kinds of spaces, grand and small, come together in harmony. Naturally.
I searched some different sites that showcase how to integrate different elements. I suspect we're all looking ahead to the holidays and considering how we might update. Looking at pictures is one of my favorite pastimes.
Architectural Digest- Check out top designer interiors
If you're feeling musically subversive…and if "You want it darker." There's always Leonard Cohen. Title cut from his new album. At 82!
Still fascinating. And even more fascinating. Paola Prints are coming to Etsy!