Is that deck finished? You can see the red stain somewhat. The beauty shot of a newly refinished mahogany deck will have to wait until the next day the sun shines- this weekend? It sure may look tranquil but the before and after shots of ten hours playing nursemaid to a deck tell another story.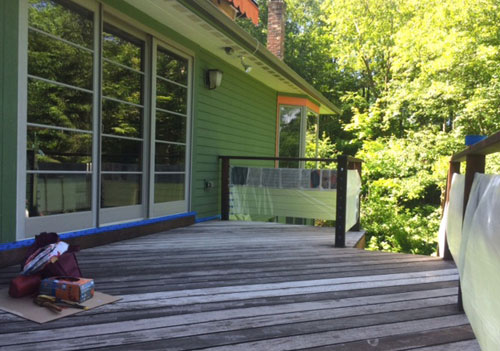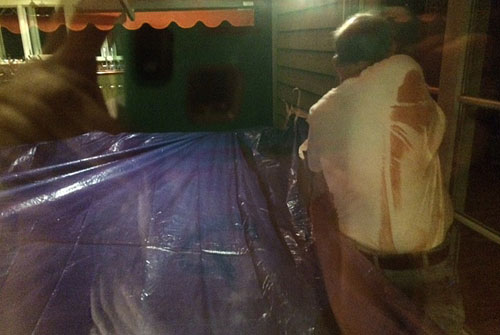 This has been the year of repair. The lovely metal railing on the front deck had started to rust. Sanding, primer and spraying. I learned the hard way that shaking a can of paint VERY WELL is obligatory. And once you've checked the brand and color, throw out old paint and spring for a new can. I wound up sanding twice because the paint wasn't good and it crackled up the finish.
As you work hard to maintain decks and fertilize plants, it's really important to realize new and exciting additions. Like solar lights!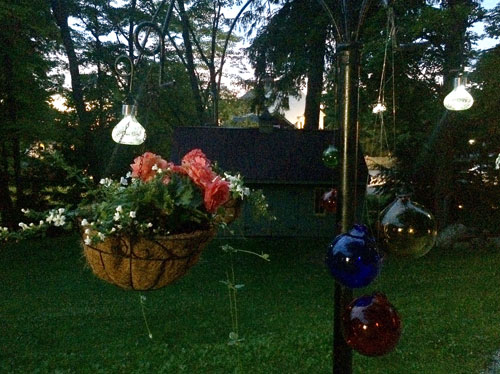 Zach and Maggie Music
A Nashville-based duo that's backed others for years. A great collection of writing and instrumental talent that's taken them to Carnegie Hall and overseas. Fun!!! Answers in My Pocket More about Zach and Maggie.