Just back from NYC in the ongoing quest for knowledge. A whirlwind tour of the NY NOW show at the Javitts Center followed by another go at "Trends for Spring 2016" -this time for home décor. As expected, lots of crossover in colors and concepts to apparel – a really interesting talk by Patti Carpenter at the Cliff Young Showroom in the NY Design Center. More on that next time. (One of my favorite topics). You can get a  hint about color by my photo on this post. And… I love New York!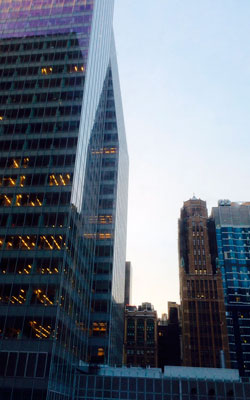 I spent a certain amount of time walking around staring at people and skyscrapers.
The first day was spent at the show -which had over 2,000 booths. Everything from clothing to jewelry to artificial flowers to bedding and decorative pillows. The American Craft Council was there , with a booth and info about membership. You can get shipping discounts for the annual membership fee, which caught my attention. They also host their own shows around the country that focus more on American made- some with an emphasis on high end crafting.
I can't say enough about the kindness of the people I spoke with who'd invested time and money to display at Javitts in expectation for a big return on their investment. My goal was to investigate- check out good locations; see if people got the return they expected. Mixed responses. Some very busy, others not at all.
People in the home décor market spend a lot of money to make money, which is a costly proposition for independents or smaller companies. It matters a LOT where you're parked inside. The base cost of a small booth for one show is $4,400, plus lighting, staging, promotion, travel and accommodations. That's before product.
The show is only open to trade so ostensibly you're guaranteed lots of buyers walking through. And sleuths like myself. Regulars agreed that sales overall in the show has slowed. And Internet sales just aren't quite there yet. It also depends a lot on what your products are. I'd recommend getting a pass and walking the show for anyone thinking about getting a booth.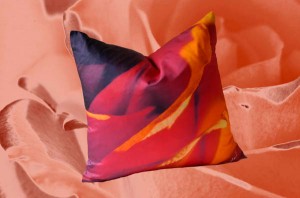 Today is my second February post. I chose a classic love song that many will recognize- a nice recording too. http://youtu.be/9u0tlOKogic
In honor of Valentine's 2015, I'm adding  Red Rose to the new line-up. A little more abstract than the others, but very romantic. You can subscribe here- we'll keep you posted on Paola pillow progress: https://paolaprints.com/subscribe/