Welcome to  Spring Market at High Point. We're excited to share the latest in our luxury pillow line with you. Our art pillows engage all your senses, beautiful to the eye and comfortable to hold close on the couch. Soft cotton covered feather and down.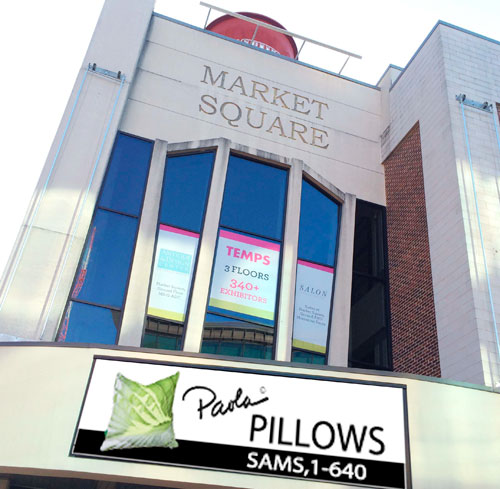 Our floor is home to new artists and unique products entering the home décor space. The leasing agent and staff at High Point have been wonderful and for those of you who might be undecided about doing a Market, it's a great place to network and be seen.
We're in residence at Booth 1-640, from Saturday, April 16 – Tuesday, April 20: 8am – 7pm and Wednesday, April 21, from 8am – 5pm. We've spared no effort showcasing our beautiful designs, incorporating some original large fabric art into our décor.
Stop by, select some beautiful pillows for clients  and enter to win a couple for yourself! See the line-up here. And, we're blogging our way to market..Sign up and join the journey.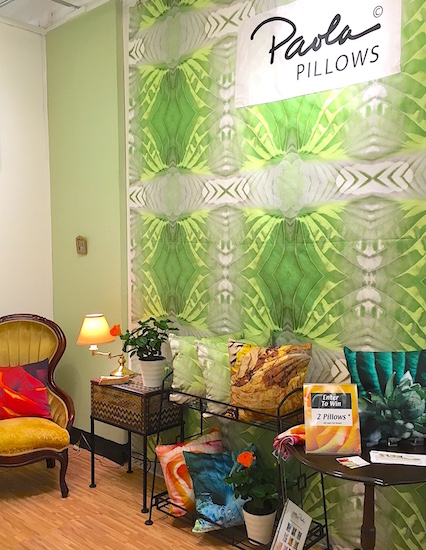 We're so proud of our beautiful pillow fabric, we constructed an entire wall of our fresh, new Palma design, a showy echo of Pantone's popular Green Flash. At seven feet wide and ten feet high, you won't want to miss it.