I think it was Coco Chanel who said that perfection was the path of all artists and it certainly resonates with me. Sometimes however, perfection and production collide without a happy ending.
I work carefully to strike the right mix of concept, lighting, color and composition for each pillow design. It was challenging to find the printing method that best translated my photographic art onto a pillow because it had to have it all: Looks, comfort and durability.
You see three daffodil variations here and none is quite there yet. The right image is one of the first I made using pigment-based printing on organic cotton. Over time, I discovered that neither the color nor the fabric held up. Dye sublimation printing (on synthetic fabric) was accurate for color and extremely durable but my preference will always be natural fibers for decorative pillows.
Today, we're printing on 100% cotton sateen with fiber reactive inks that yield more intense color and a harder surface than pigment-based printing on organics. The ink saturates the fibers so it holds onto color better over time. The anti-stain repellent and softeners applied in-line also give it extra surface protection. Perfectly ready for prime time.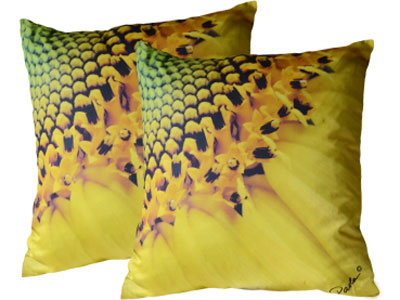 Subscribe here so we can let you know when the "perfect" Paola pillows designs are ready to re-locate to your home. https://paolaprints.com/subscribe/
Adele has that romantic voice that speaks volumes of an artist's sensibility. Is there a "One and Only" anything? I'd suggest that perfection is a process that continues to unfold. http://youtu.be/8glDy7OsHNs
Related Images: