We found Santa Claus in a favorite antique shop in Collinsville, Connecticut. He's completely handmade of metal, which suits me fine because he camps out on the front deck every year waiting for the real Santa. We wanted to make sure he could take the cold New England weather. He used to spend the weeks before Christmas inside a department store. Until he was put out to pasture. We had to bring him home.
Do you remember the first time you suspected there wasn't a real Santa Claus? I was pretty disappointed but it was more about fearing that my present number would dwindle. It did. I had helpfully run upstairs to bring all the shipping boxes downstairs from my parents' closet.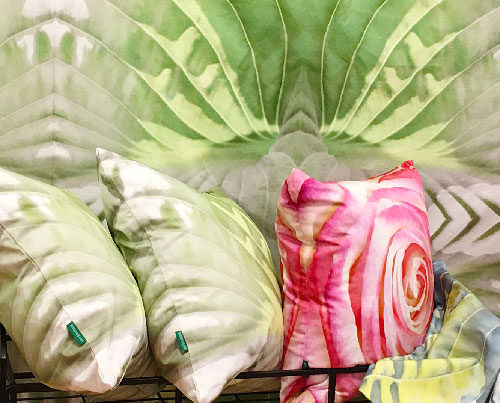 We always knew that they were shipped in the days leading up to Christmas, we just didn't know our parents had already emptied them under the tree.
One conversation I remember my parents often having was the difference between fine art and the crafts. It was never a conclusive discussion and in fact I've always considered them two parts of a whole. I love design and also love the handwork of assembling a piece of art. Paola Pillows are an outgrowth of a creative idea that begins as with photographing light on a flower.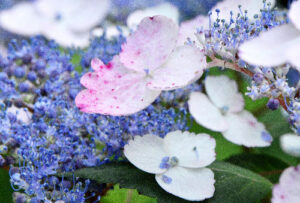 One has to question, especially at Christmas time, the excessive buying and dispensing of gifts- as if quantity, size and cost are ultimate factors in their intrinsic value. Why is it that what we want, somehow determines what we need? So much handwork is now made overseas and if it's made in the US, one had better be able to justify the cost to do so. Here's a secret. Working artists of all genres have tasted the fun, challenge, and enduring satisfaction of making something by hand. Finding success selling that work is…a life's work. Part of that is convincing people that it's not just cost that should drive value. We've lost that sense in America.
My husband found a video on the making of custom leather shoes in Florence Italy. I love that town – I used to cross the Arno River on one of those bridges every day on the way to school. The shoes are excessively expensive. Think about this though. How many pairs of shoes do you have? How many do you wear? The cost of all my shoes would never add up to one pair of those Italian shoes. However, you can begin to see how easily we choose quantity over quality. Most of us could never imagine having one pair. Although, if they looked stunning and  fit like a dream one might be tempted to wear them every day.
Think about quality vs. quantity this year and choose carefully. I think a quality idea and/or gift has the potential to bring more happiness all around. This year, I've been slaving over making  photo gifts. It is taking so much TIME. But it feels good. And then, there's baking to do-which also makes great gifts.
We heard this song the other night in a TV show. What a fun video! It seemed appropriate considering the road trip coming up on Christmas Eve. Beside, the Go-Go's look like they had a blast performing it. Our Lips Are Sealed.
You can see all our in stock Paola Pillows here.
Perfect is perfect for SO many reasons…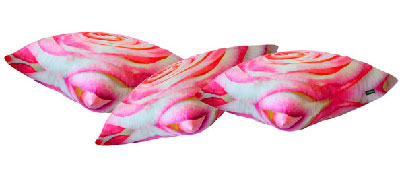 Related Images: