I finally got outside to fertilize the azaleas and put my last "discount plant" finds in the ground. Of course, that meant bulbs, watering and chips too. After a couple hours racing around, I realized I'd pretty much failed "being in the moment". I tried. Got a lot done though.
One of the first things we did when we moved to Litchfield in 2009 was some landscaping. We were always planning to move the house entrance to the end of the house as you see in the photo. That left the area that had been the front yard, an unkempt place that constantly needed attention. Drainage was a big problem and lots of shade added to a chronic difficulty growing things. Finally, this fall, after the hill was put back together, I got to put some plants in. Just in time.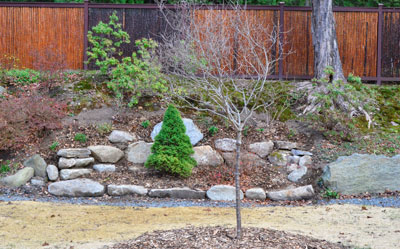 This has been a really busy week. Maintaining the gardens is an integral part of the business of Paola Prints as the images used for the pillows all begin here, outdoors.  This year, it's been more challenging than usual given the level of activities related to the selling process. Garden time has been at a premium and I miss it.
Yesterday, I finally completed uploading my copy and images to a new site we'll be selling on. We're thrilled, it was just a lot more time consuming than I'd planned. Why is it always that way?  I'll supply a link here once we're live! This is one of the photos I just made for the site. I love this hosta- Classic. It makes me think about holiday entertaining. Holidays are just around the corner after all.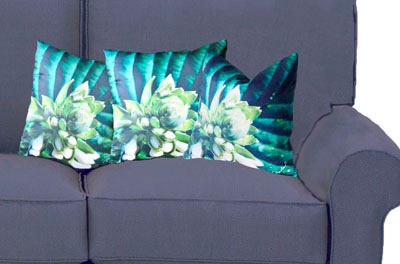 I don't know why but jazz always reminds me of holidays. Of course there's jazz and then there's Dave Brubeck and Billy Taylor.
An earlier version of the song by Duke Ellington from a film called "Reveille," in 1943- not too shabby. Great clothes too.