Summer is in full swing here in Connecticut. Which means lots of sun and green. Oranges and yellows are re-appearing in the form of lilies of all stripes. The lily leaf beetles have now completely decimated the hybrid lilies and are migrating to other kinds of lilies. Gross!
The mulch made a HUGE difference keeping weeds down and flowers contained in their beds this year. Too bad I couldn't spread mulch on the gravel drive.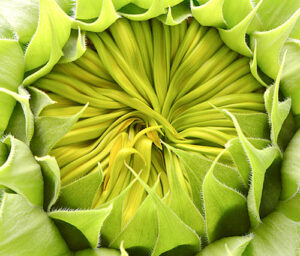 After two weeks   and six gallons of my special vinegar potion, the gravel still hasn't arrived. The weeds are back with a vengeance and yours truly is pulling weeds on the way to the car, per usual.
This time of summer is the beginning of sunflower season. All these are photos I've taken in the last three years. And, who says only sunflowers grow to the sun?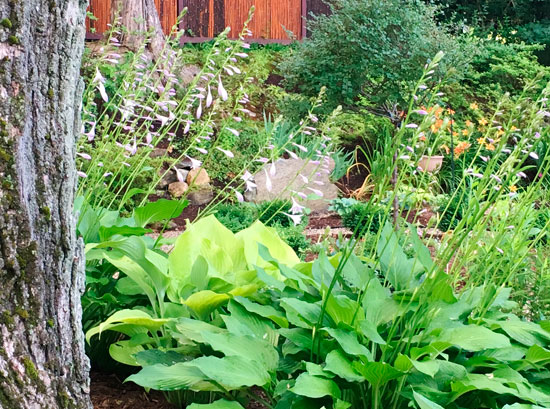 The hostas have sent up their flowers stalks once again and each year they go straight for it. Have you noticed that?
Bob Dylan and famous friends from his 30th Anniversary concert. My Back Pages. A GREAT summertime song- love these guys!
Paola Pillows begin in my gardens. I grow them, take their photos and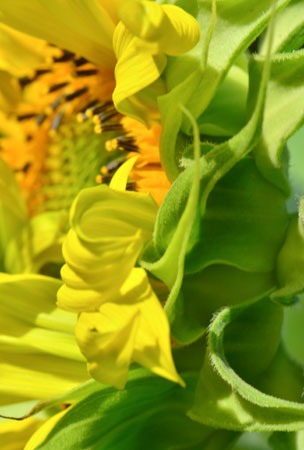 bring them into Photoshop for recreation as permanent print designs on cotton sateen. Wrapped around a soft down insert, a Paola Pillow is the perfect way to enjoy the great outdoors all year long…on your couch.
See/buy our in-stock pillows here.
Subscribe to our blog and keep a lookout for new designs.
Save
Save
Save
Save
Save
Save
Save
Save
Save
Save
Save
Save
Save
Save
Save
Save