People cannot live on Paola Pillows alone- and as the cold lingers, rewarding yourself with a soothing hot beverage is a great habit to nurture. Recently, I've become a convert to the pleasant multi-sensoral experience of tea. A virtual postprandial delight-sample after lunch before fading.
Alison Birks, my favorite nutritionist, is a world-class herbalist who also makes awesome tea blends. This one is especially great in winter and loaded with things to make a body happy. You won't find the ingredients in a typical grocery store chain. Look for them in a large health food store or, in Woodbury CT at New Morning Market.
Contrary to what the photo suggests- you'll use dried herbs, flower petals and spices. Alison's tea blend is loaded with antioxidants from Rooibos or African Bush Tea to keep the immune system healthy. Elderberries ward off colds & flu; the warming spices of cinnamon, ginger and orange peel settle digestion and increase circulation in winter. Calendula flowers not only have a lovely yellow color-but are one of the richest sources lutein, an important eye nutrient. Lutein, taken to prevent macular degeneration, is commercially sourced from these beautiful flowers.
You'll Need:
Choose a measure that will represent one part based on how much tea you want to make. For example, to blend approximately one pound of tea, use a 1-cup measure to equal one part. To make less, use a smaller size measure-this maintains the same ratio.
Ingredients:
2 parts Rooibos herb (cut and sifted)
1 part Elderberries (whole)
1 part Orange Peel (cut)
1 part Candied Ginger Peel (minced into 1/4 inch cubes)
1 part Cinnamon Chips
1/2 part Calendula (Pot Marigold) flower petals
To Make:

Mince the candied ginger very finely with a chef's knife on a piece of parchment paper. Add a little extra sugar and roll the ginger bits into the sugar to help prevent sticking.
Mix all the herbs together in a large glass, pottery or enameled bowl. Use your hands to make sure individual components are thoroughly blended. Package in a jar, clear cellophane bags or a tea tin.
To use: Steep 1 heaping teaspoon of mixture in 8 oz. very hot (almost boiling) water for 7 minutes or longer. Strain and enjoy with honey or without. The longer you steep this tea the better! Any questions about this recipe or to reach out with questions to the master, contact Alison through her site: http://alisonbirks.com/
Another favorite of mine is Tulsi tea ( Holy Basil). You can buy it blended with different flavors like hibiscus (my favorite) or mint. Tulsi is revered in India and has myriad health benefits. My favorite? It settles my stomach when I'm stressing. Try it sometime. More about Tulsi from Organic India– a great organic brand with a mission.
Dancing in the Streets is a musical antidote for whatever ails a body. The signature single by Martha & the Vandellas -an American vocal group from 1967-1972 that never gets old. That's just Motown.
Sign up for our blog and discover a new song twice weekly to chill to. And of course, you'll follow the secret lives of Paola Pillows- grown in our Litchfield gardens.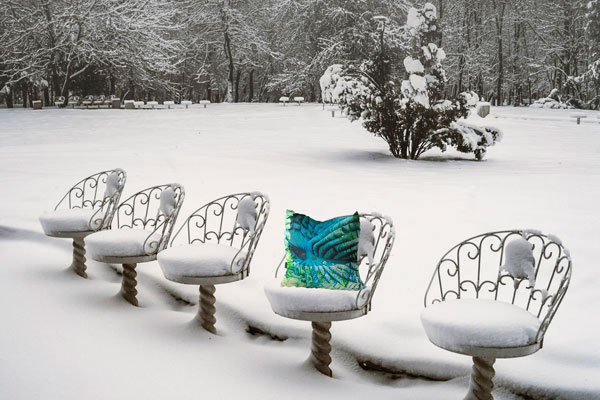 Save
Save
Save
Save
Save
Related Images: