The color white has so many interpretations, almost all are positive. As a colorist I don't often admit that white is essential in complementing the effusive use of colors, prints and light. Besides, it's ALWAYS lovely to look out the morning after the first snowfall in New England.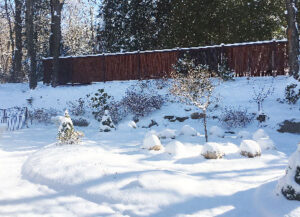 Sunshine is a wonderful addition to color. This picture reminds me of southern Italy. Sunshine on the water, across an out-of-doors space in temperate climate. I die and visit heaven (briefly)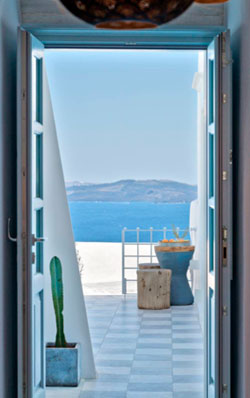 every time I see something like this. Before you embark on a huge home renovation, consider swapping out your windows or adding larger ones. Sunlight is huge for creating a welcoming inside space for short wintry days.
And don't fight winter's darkness-extend the life of your Christmas tree into late January. I turn mine on every morning too, Just until sunlight is fully in place and I won't miss any Christmas sparkle.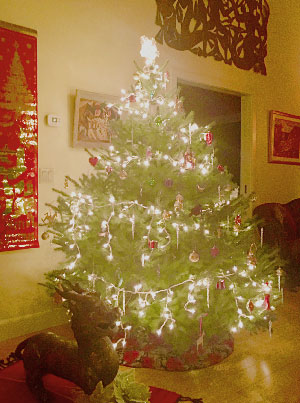 I'm fascinated by light as it bounces off or sails through the petals of a flower. Light is an aspect of color that never disappoints. I try to take my photos mid to late afternoon when sunlight is its most dramatic.
I never thought of myself as a chandelier girl until we discovered ours, and even better, the diffuse and sparkling light a chandelier spreads through a room. If you put a dimmer on it, it's even more spectacular.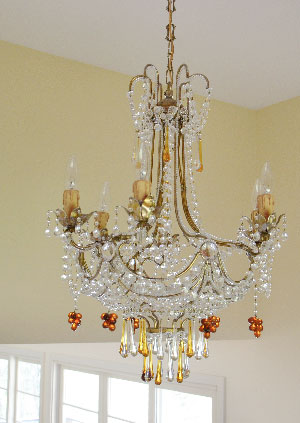 And white flowers? The best. Especially when set next to one of my favorite colors…pink!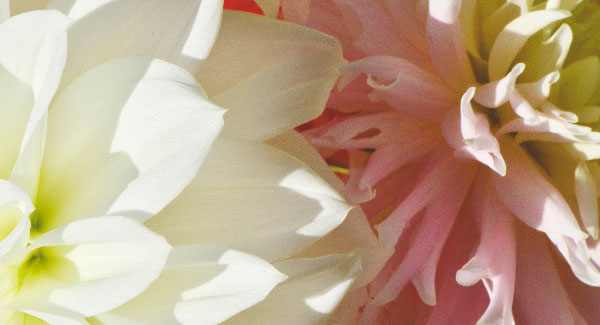 Paola Pillows excel on white furniture. Try Perfect. See all the Paola Pillows in stock right here.
If all else fails. Buy a little white dress, for yourself or someone you love.
Paul McCartney offers some reflection time during a busy holiday season. Great to hear it again! Blackbird, from The Beatles' White Album.