This winter I've felt particularly dormant. Apologies all around for not maintaining blog posts in recent weeks. My right hand is still in the first of two casts following hand surgery on December 18. This, and future posts are being dictated voice to text. What a drag. However, surgery was the entrée for the Ultimate Christmas Gift. A couple weeks ahead I received a text from my daughter-in-law. "Could we bring dinner?" No second request needed.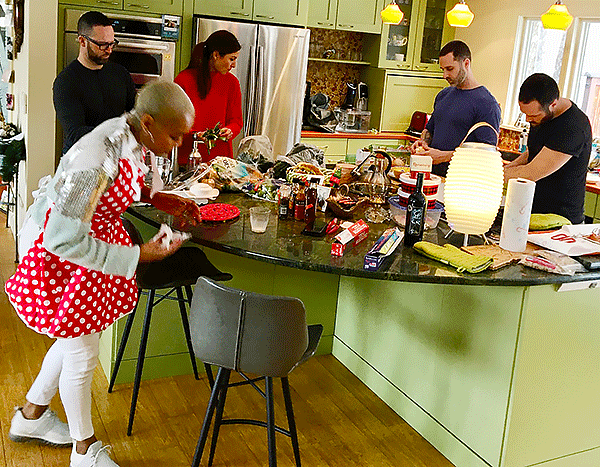 Christmas dinner was awesome as several couples and my son, the Maple Bacon King, descended on the house and prepared a MOST tasty dinner. Try it sometime -not the surgery but the meal chef switcheroo. Awesome. Caramelized bacon, baked brie with jam, pork loin and ribeye sous vide, roasted Brussels, Key lime pie and berry cobbler. Forget the white elephant program (also a scream) -the meal with family was the Ultimate Christmas Gift ever.
Back to scarves. I'm woefully incapacitated until February for both Computer Design and sewing -however I recently printed several existing scarf designs onto some new all organic cotton gauze that I love- wanted you to see that here. I still haven't put together photos for the scarf page. You saw them here first!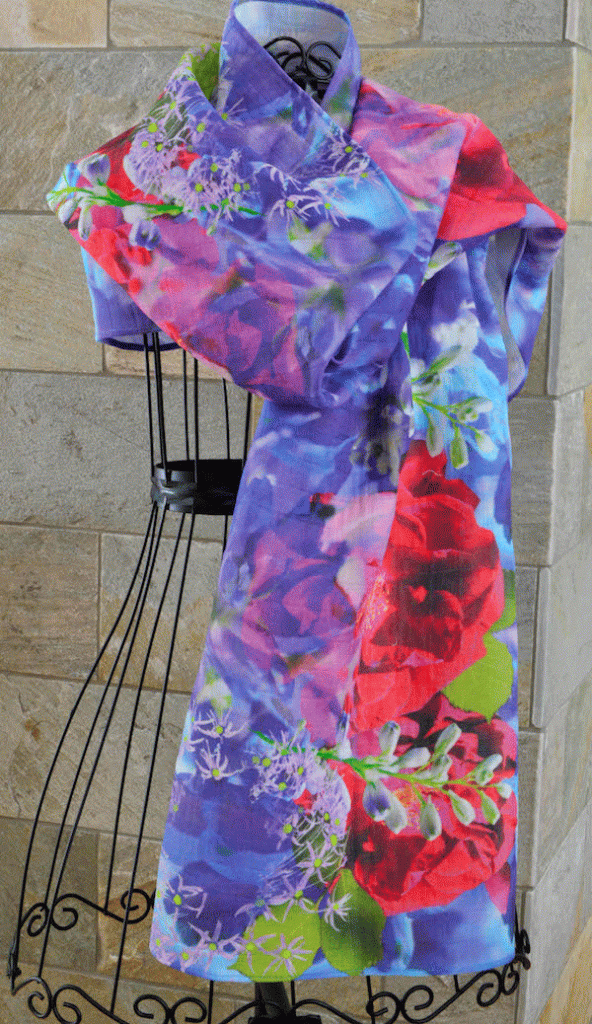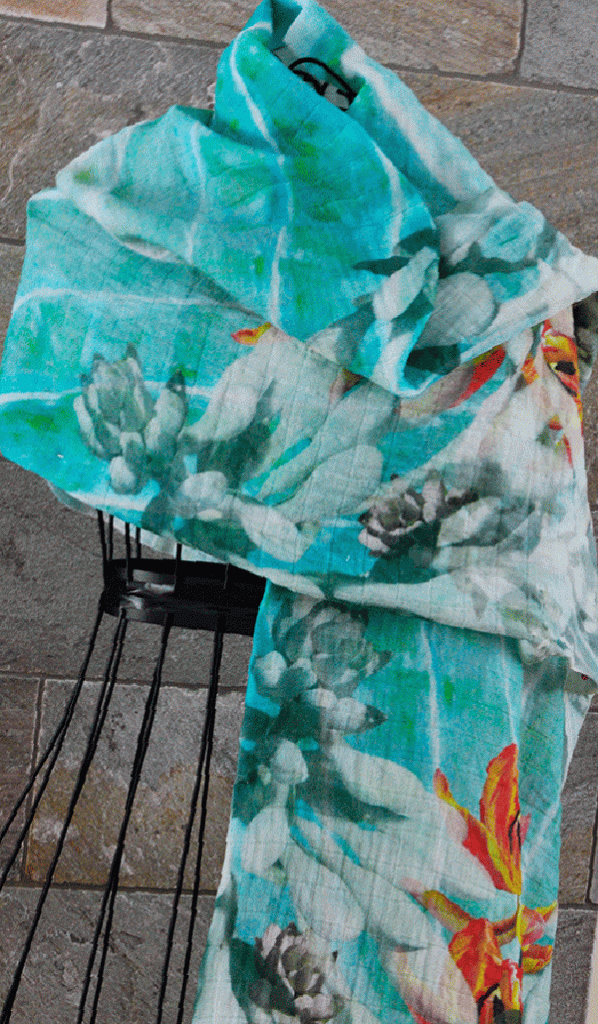 And, as the bulbs prepare themselves underground, visions of new designs are percolating in my head. Look out for spring and look ahead for spring fairs- we'll be there!
I've been saving music clips I want to play for you in the coming months. I chose one for the holidays that I think especially appropriate- Mahalia Jackson, a world respected gospel singer in the company of Duke Ellington. She grew up poor in a New Orleans shack and started singing at the age of four in the Mount Moriah Baptist Church. Although she doesn't need an introduction for her incredible voice and singing range I thought that this introduction said it best. Mahalia sang gospel, not the blues. She also sang just before Martin Luther King last spoke. He was a huge fan. I Found the Answer.