Are you feeling it? For many, a warm holiday glow begins with decorating. Santa Claus shown above, is an old department store decoration we found at a fab antique consortium in nearby Collinsville, CT. Great place to visit.
Santa sits on our front deck to welcome in the holiday spirit. Holiday spirit can mean sharing with others. One thing we did this year was donate a couple pillows to our local library, Oliver Wolcott for their annual fundraiser.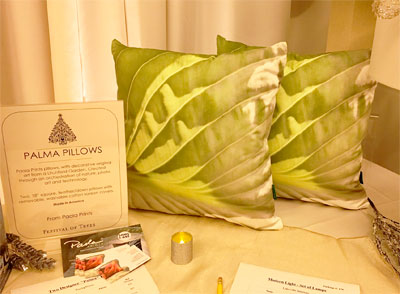 They requested this pillow by name. Palma. One of my favorites.
And…Paola Pillows have relocated to PaolaStudio, at Etsy online.
At lower prices, even more wonderful. You can buy covers only! Less to pay, less to ship. To be safe and not spend more shipping them in time for the holiday, you should ship no later then December 15.
So many people live in homes that are space challenged in some fashion. If I were single, and not a gardener, I'd prolly do the same. I still remember the year we were in transition and had no room for a fully loaded Christmas tree. We did however, have glass sliders leading to a deck off the living room. We offloaded our live tree to the porch and put up the lights. And there was no needle clean -up as the season wore on. Some great ideas here for apartment dwellers with similar space constraints.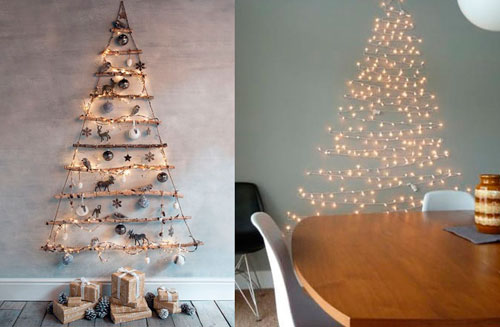 A couple of my favorites-wall trees! And for those who want to go over the top- (me please); here are some options. How about multiple trees!!!!
Unusual lights from the world's largest online Christmas store.
And all kinds of twinkling lights…And, lights from around the country.
After you've seen the light, let's get back to basics. Otis Redding aka the "Voice of Soul." Born in Dawson, Georgia, he was discovered after recording, "These Arms of Mine." He passed at the tender age of 26 from a plane accident into Wisconsin's Lake Monoa- just as his career was taking off. I love the artistic pairing in the video between the visual arts and his lovely music. These is nothing more holiday then love– Otis Redding in the flesh- the year he died. "I've Been Loving You Too Long."
Sign up for our twice weekly blog post. Sharing good times, music and dreams of a better tomorrow.
Save
Save
Save
Save
Save
Save
Save
Save
Save
Save
Save
Save
Save
Save
Save
Save
Save
Save