I finally dug out two leggy pale yellow foxgloves that have been a lot of work for not great blossoms. I replaced one with a new peony- longing for sun. It will be MUCH happier in its new bed.
I removed all the peony stakes and ties, trimming back some leaves already browning. Which also allows for better visibility of the sedum that are just coming to bloom. All the lilies are finished by the road, so that garden was ripe for weeding. I took great pleasure ripping out a recurring slew of old morning glory vines wrapped around captive primroses. And not a single blue flower anymore! Don't plant morning glories – they're invasive!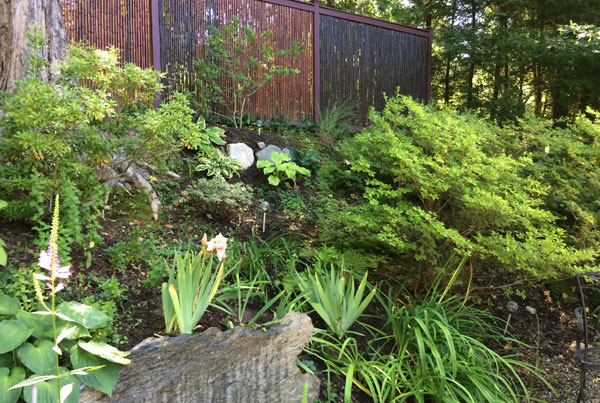 I met Patrick at Everything Botanical, who is the co-owner/arborist and will reach out soon for a consult on our withering willow that needs attention every year. He and his wife Abbey grow beautiful cut flowers for what I'm sure are fabulous arrangements. I got some of the cut flowers- they were special!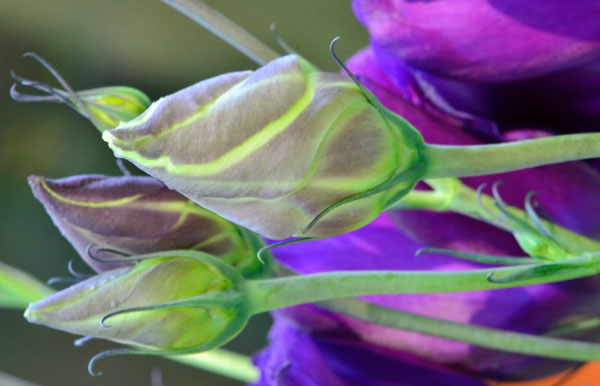 I dug up more lingering ferns from around the miniature lilac tree and relocated them to the hill. I dumped half of a large bag of buckwheat mulch around the tree-ostensibly to keep the worms down. I'm conducting an experiment to see if it will chase the worms away. I did learn something new from Patrick about mulch. Did you know you should buy sterile mulch? Otherwise you might be encouraging more than your plants…I will never shop price exclusively for mulch again. Apparently my source of the last couple years was NOT clean. Patrick recommended Sweet Peat for next Spring which will also augment the soil. And I can get it delivered in bulk. It sounds like a great product, even if a little more expensive.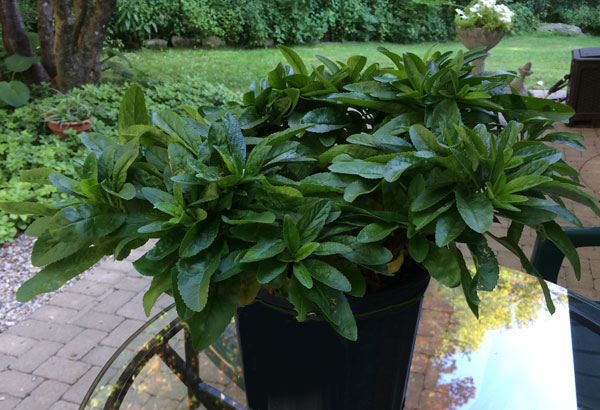 This has been a busy week gearing up for a holiday show. I sent three new scarves to print. AND, I sewed a muslin prototype for a new infinity scarf. I sent out for some printed swatches of different fabric.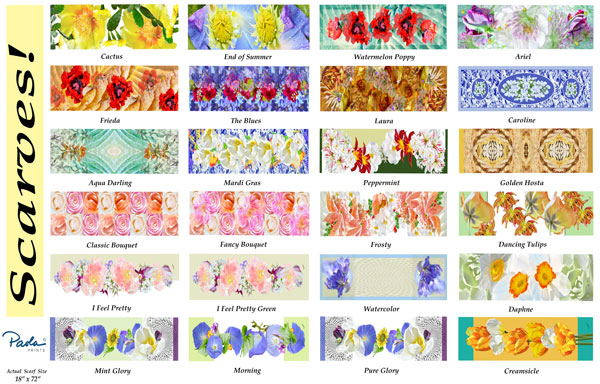 I discovered this video featuring the late great BB King. You'll know the song- "The Thrill is Gone." It also features the late great Gary Moore, a northern Irish musician who taught himself to play guitar at 10. His genre that includes heavy metal is not a big favorite but his guitar playing is considered by many to be a guitar virtuoso. I've listened to this song three times and it's just amazing to hear the two men play off one another. I've always believed I could love any music that's well played. Like this!