Ultra Violet is a blue purple color and one of my favorites. It's become even more popular for the art industry in 2018, chosen as color of the year by Pantone, who suggests that "Ultra Violet lights the way of what is yet to come. Awareness brought to a higher level." Leatrice Eiseman, Exec. Director of the Pantone Color Institute. I'm good with that.
Pantone Inc. is recognized as the standard in technology for the accurate communication of color.

"The Pantone name is known worldwide as the language for color communication from designer to manufacturer to retailer to customer." Annually, all parties assemble at trending shows worldwide to apply color concepts across all kinds of consumer products.
Art publisher and licensor Wild Apple, blogged about Ultra Violet when it was announced by Pantone- heralding it as a "blend of opposites-red and blue". My kind of color. It's been said that the color Violet, signals that a giver's thoughts are pre-occupied with love". Sounds like the perfect prelude to Valentine's Day! According to the "Language of Flowers" by Smithsonian Gardens, the Victorians went a step further and embraced ALL flowers as a way to express love. This theory reminds me of the mere scent of roses-, which has the power to convey an instant sense of well being. The Smithsonian in Washington DC is a great place to visit, their website is equally wonderful on a cold winter's day.
Purple is also associated with royalty, in the Bible and through history. It's a rare occurring color in nature- that has made it one of the most expensive colors to create.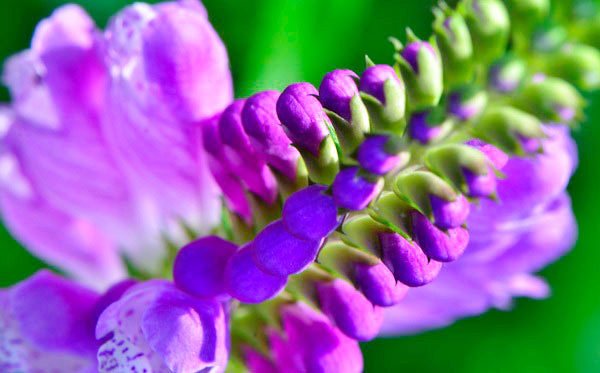 In the movie, The Color Purple, the color stands for all the good things in the world that God created for us to enjoy. Lighter shades of purple are considered the domain of the refined, elegant woman. It's one of the reasons I love it, for sure. More about the meaning of purple. 
Zeshan B is the son of Muslim Indian immigrants- the "B" stands for "Bagewadi" who grew up listening to black music in Chicago. His father is a journalist who covered the American civil rights movement in India. His mom was a social worker at Cook County Hospital. Zeshan sang gospel music in high school and took classical opera in both college and grad school. He's emerged as a self-proclaimed, brown-skinned soul singer.
Zeshan recognizes that as his wife is Mexican-American, they're at the epicenter of current American turmoil because such policies are targeting both his wife and his family's people.
He's also a strong advocate for the words of singer Nina Simone who believes that "it's an artist's duty to respect the times. " Cryin' in the Streets". A George Perkins composition written as a lamentation for Martin Luther King, the cover song for Zeshan B's new album "Vetted".
Paola Pillows are a tribute to many intense colors and designed to bring beauty into homes, in every season. You can see them and buy them here.
All four of our rose designs are on sale for Valentine's. Buy three in any combination, from me direct and you'll get them for half price. Email me here.