Generally, you want to wash anything before you use it. Have you noticed how care labels are being printed smaller and smaller? And, if the type is too small it would be nice to know what the icons mean. Like-third from the left stands for "line dry." Who knew?

Check this out.  Great site, useful translations for all fabric care. The site also covers removing stains  and other tips on fabric care.
Tis the season for poinsettias
The Aztecs used red poinsettias for dye and medicinal purposes but it was a German family by the name of Ecke, who after having emigrated to California, created a more compact plant and promoted it intensively on TV for holiday purposes. In Hungary, poinsettias are known as the Santa Claus flower; in Mexico, the star-shaped leaf is said to symbolize the Star of Bethlehem. For myself, I'm just crazy about the pink variety when it emerges before the holidays.
I've never been able to get my poinsettias to bloom consecutive years. If you want to conduct an experiment on making that happen, here's one idea. Wow, I would love to know if you can get the job done.
Paola Pillows ( like "Pink") are hand washable because I like it that way. I'm willing to believe others might too.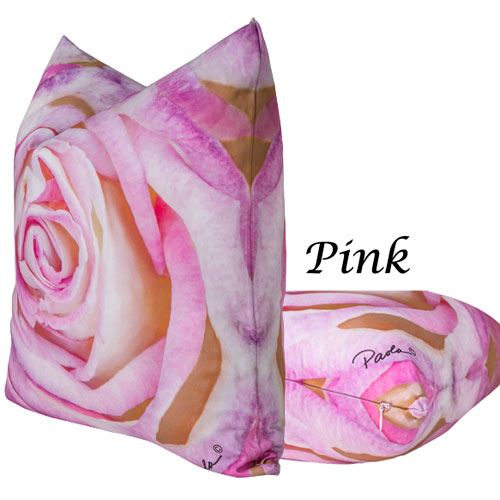 Part of the reason is that I rather prefer the smell after washing to that of new dry cleaning.
Did you ever wonder just how toxic the process of dry cleaning is? It turns out washing is more energy efficient too. An article you might want to read.
There's a wealth of info on a blog called O Ecotextiles for all kinds of useful fabric info. Two sisters write  about eco friendly fabric manufacturing and care.
And, if you didn't get flowers for the holidays, may I suggest Diamonds on the Soles of Your Shoes? Paul Simon, one of my favorites.
Save
Save
Save
Save
Save
Save
Save
Save
Save
Save
Save
Save
Save
Save
Save
Save
Save
Save
Save
Save
Save
Save
Save
Save
Save
Save
Save
Save