Connecticut really hasn't had significant snowfall yet this year. The morning's showing was a welcome sight to this gardener. Did you know that snow can be good for your garden? Less frost damage for example.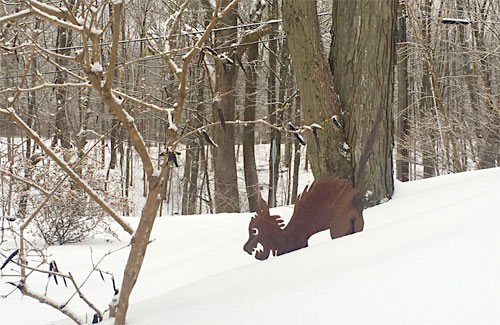 Did you know that snow cover is a great insulator?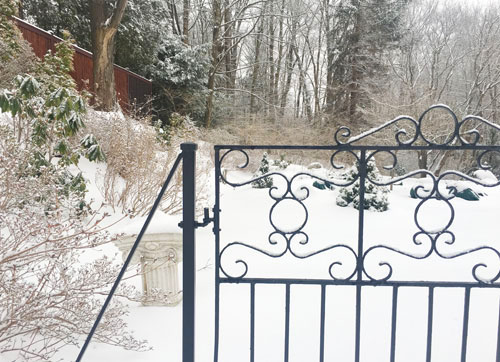 Certain varieties of azaleas and flowering bushes are better suited to some zones. Think about that in Spring when you next shop for them. There are general "good practices" to be aware of in preparing for winter and caring for bushes year -round. Wind protection and bush placement are important. Watering well before winter is also good for shallow rooted plantings.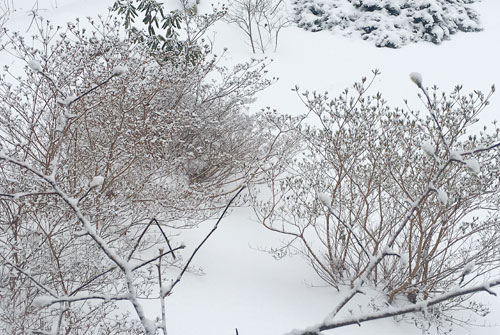 This Virginia Tech paper has some helpful mulching tips. I learned some good info about mulching that runs counter to what you might think. (And what most of us have always thought) Are you worried about late season snows?
Paola Prints now has select scarves IN STOCK. Direct to you in one week's time for that beautiful handmade gift you just found.
Nathaniel Rateliff has some familiar characteristics of other strong musical voices. He was Missouri born to a musical family, Denver bred, played music young with considerable exposure to gospel. He struggled as his dad died when he was 13 and he worked hard to support himself in various ways- factory work and carpentry. Nathaniel Rateliff & his eight member band The Night Sweats, offer listeners exciting brass, vocal with an infectious rockabilly tempo. This is a recording I especially enjoyed from 2015. Nate is touring. Find them on tour.