Every year we go to the International Contemporary Furniture Fair (ICFF) to see what's trending in home décor. As an international venue, many products are quite extravagant but the show also includes new materials and ideas just barely fleshed out by architectural students or young companies in search of distribution. The show showcases all aspects of home décor- inside and out. A must-see. I pulled a few to show you.
The Italians are coming!
Every year, there's an extensive display of Italian companies- traditional leathers to very modern materials and high line designs. Worth the visit.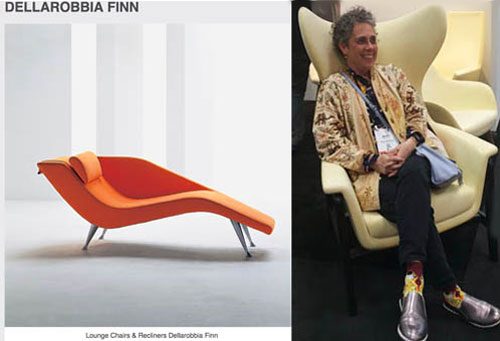 There are many styles- all crafted in Padova, Italy since 1957. Watch a video of the process of making a chair with these materials. Very cool! If I'd watched the video before sitting down, I would have been VERY careful. Pricey goods, but very comfy.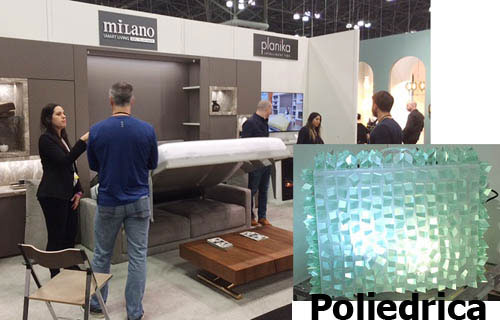 SHORE products have indoor and outdoor applications. Its founders met while studying in London. Made of handwoven high-performance silicone material, the products are fully waterproof, UV and flame resistant, hypoallergenic and easy to clean. We're thinking about outdoor cushions for our teak lounge chairs. The material is delightfully spongy, modern and DURABLE. And they sell direct too! Accoustic Wall Coverings by Anne Kyro Quinn. Very cool. Textile wall coverings of natural fibers carefully handmade in London.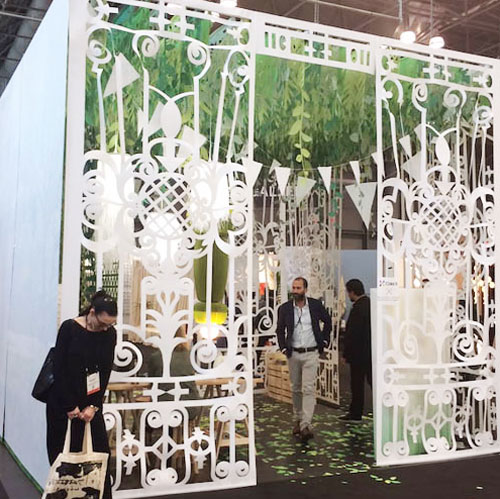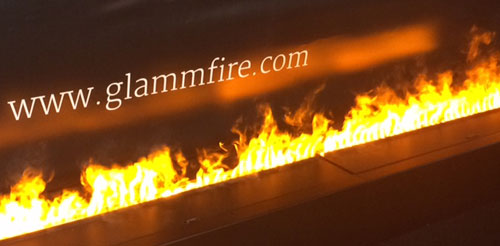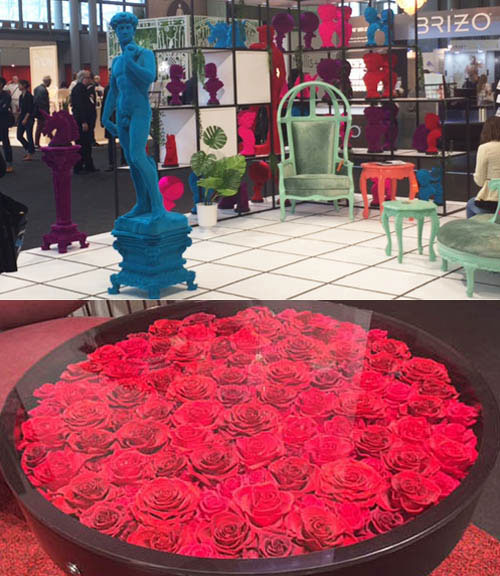 Floquem– Felt busts from Mexico. Some classics you might recognize. The concept is somewhat appalling but you just never know what you'll see. Given the cost of mounting a display of this size, Floquem must have a significant market- They call it "ancient history wrapped in vibrant color." Birdy Plan– Preserved roses of all colors from Tokyo, used in several furniture applications. I'm interested in the proprietary method of preserving the flowers true to color but it's a secret!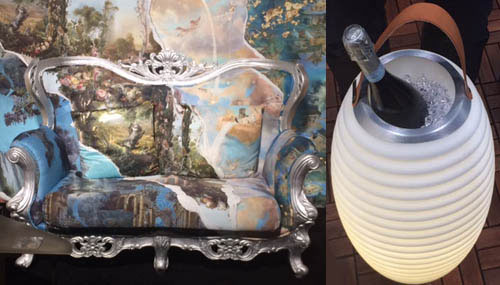 Deco Paws, surface designer, Ryan Vincent. Ryan incorporates photos of all kinds, historical paintings in the public domain and yes, animal prints. Deco Paws prints on many materials- fabric to wallpaper. You can even add your pet into an existing background and print on demand. Not my thing (don't have a pet) but pretty cool, you think? And, you gotta love the Kooduu Synergy Speaker from the Netherlands. Distributed through Barrington RI.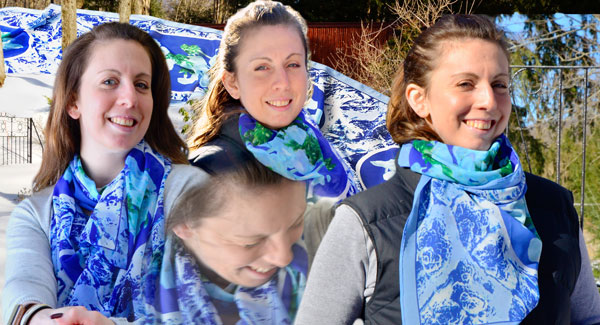 Free Peoples is a musical collective twenty years long. This song is called Wild, Wild West -by Free Peoples from 2012. The singer is an artist called Tim Sawyer. I know little about the band except after hearing this marvelous and inspiring arrangement-great musicians all, I had to share! Bluegrass, funk, jazz fusion.
Interested? Listen to this interview with the band from 2018, featuring two of the three original members from Pheonix Theater in Petaluma CA.
Related Images: