Just for the record….The azaleas are officially- in bloom in Litchfield, Connecticut. I feel happy…when I see them coloring the landscape.Even though I'm currently in possession of some less than appealing poison ivy sleeves.The beautiful floral hill gifted me with them. You get lulled into a sense of well being that doesn't mean anything if you're weeding in PI unprotected. Shouldn't gardeners be immune after a point?
I promised to share something of our visit to this year's ICFF show in NYC- which was fun. It's  always an opportunity to tap into creative ideas in home décor.
Innovative lighting and furniture with an international twist. ICFF also offers newer artists an opportunity to share their ideas and prototypes. There was a lot of laminated furniture- faux finishes – chairs with wood veneers, metal, modern materials like a solid formed foam- which was cool. The hard wood craftsmen persist and it's always interesting to see it re-surfacing through younger artists.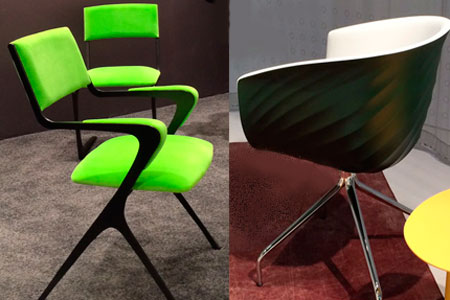 I liked the plastic and metal room dividers- both indoor and out. A nice alternative to the heavier Asian wood or highly painted screens.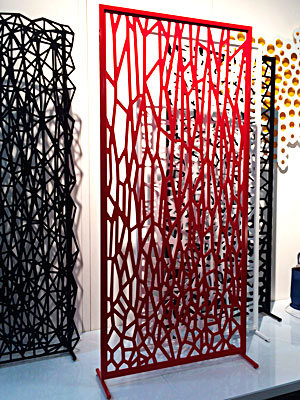 Glad to be home in Connecticut.
Spring always makes me happy- Ru happy?  http://youtu.be/ZbZSe6N_BXs
Come back and see us again…