In springtime, as the temperature warms the house, aside from wanting to live outside, I'm also inclined to want to empty the house of anything extraneous, anything not quite beautiful. When we first added the mahogany deck off the living area, it was fabulous. (And it's almost never looked so good). I couldn't resist dropping some of my Aquilina pillows onto the deck to make the point.
When a room is freshly painted, or a piece of wood newly finished, you can have a visceral attraction to it. Nothing additional is required. You might lie down on it as well as walk across it. How often do we add things in our houses just because. But, when it's newly pristine- if you use great materials and love the result, that's enough. You can often make do with a lot less. How much of decorating or buying stuff is about casting about for something beautiful, never quite getting there, and then just cluttering along the way?
Not infrequently, my husband drags his feet when I'm trying to finish "a look." And then, after a spell, the perfect solution presents itself. My father used to say, "Maria, Abbia patienza!" (Have patience). Now I get it.
I found a photo to demonstrate this. A house designed for a homeowner in northern Italy in the 1990's.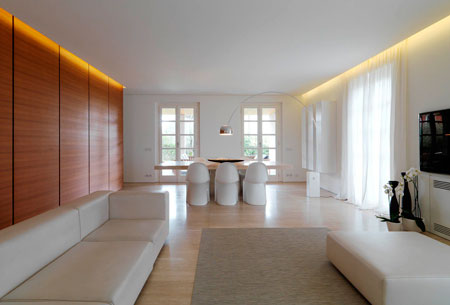 The furniture is largely integrated into the architecture. It has a wonderful feeling to it. What do you think? You don't have to use only white and black- it's the clean look. You also might not be inclined to fill the space with stuff. It doesn't need it.
Here's another iteration of this concept– It can be a little extreme.  Minimalist  living; pre-home ownership. The message is good-save where you can. Splurge when necessary.
Speaking of keeping things simple. Can you guess what these are?
Historically, pillows were possessions of the wealthy- with a very practical purpose. Living in ancient times with minimal furniture and sleeping on the floor, elevating your head from proximity to bugs was a good idea. You can read more about pillow history here. The store where we found the pillows is called, Theron Ware, and has all kinds of art, antiques and antiquities, from ancient Rome to Africa, China and beyond. Very cool place in Hudson NY.
I enjoy any musical genre that's well played. (Having studied classical music on the violin for a few short teen years, I take great pleasure hearing it actually played well as a fiddle).
Touring and singing with his family since four, Luke Bulla took up the fiddle at age seven. He went on to win numerous contests as a teen. At the end of the day, he is no less than a violin prodigy and has a beautiful voice as well. Music City Roots is Nashville's acclaimed roots and Americana variety show. The Valley, performed in 2011 by Luke Bulla, violin and vocals with others. More about Luke here. He's currently touring with Lyle Lovett. Catch up to them on tour
You can find your very own special Paola Pillows here…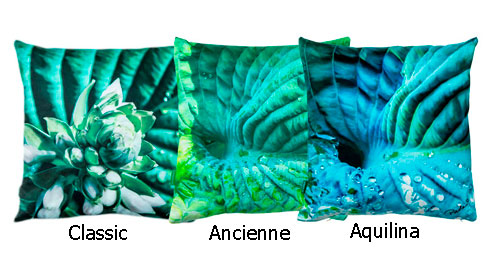 Save
Save
Save
Save
Save
Save
Save
Save
Save
Save
Save
Save
Save
Save
Save
Save
Save
Save
Save
Save
Save