The weather gave us a short series of sunny days to clean and stain the front deck. It's taken roughly 500 days to get here. (We missed last year entirely) Happily, I was able to take short breaks to visit our little cactus- boasting four flowers this year- three in a row! 
Deck Refinishing
Friday, we taped, wet down and applied cleaner and brightener to the mahogany deck. The process is challenging- you wet the wood, apply the product, let it sit for 15 minutes, scrub the surface with a bristle brush, and rinse it off. Sunday, we stained and rubbed the oil-based protectant in by hand.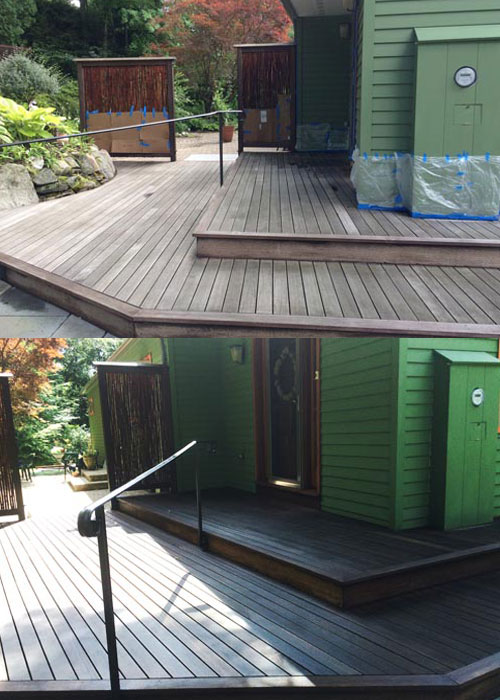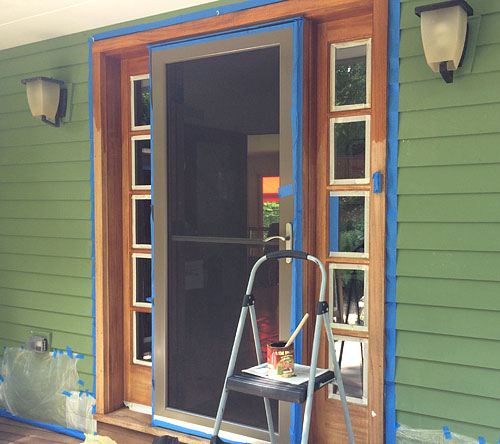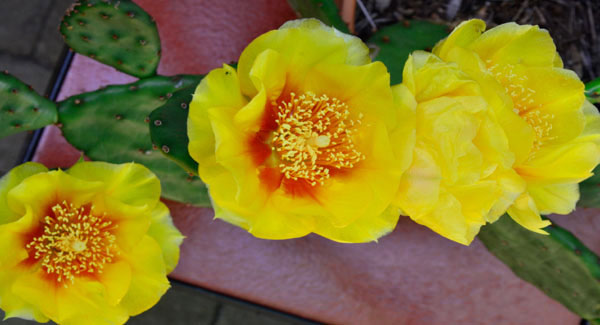 A New Scarf Design!
Clawing back finally from a computer breakdown, Late Summer is the first of my new scarf designs for Fall 2019. Did you know that sunflowers and morning glories bloom as late as October in Connecticut? I grew the flowers a few years ago but am always inspired by end of season blooms.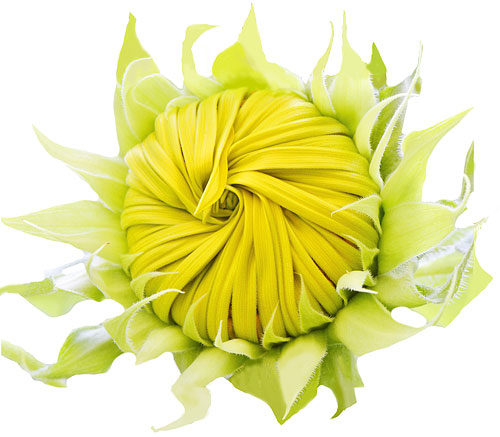 Jenna Nicholls turns heads all over the world. She's performed in diverse venues including Beacon Theater NYC, and Carnegie Hall. This song is called Home, from her 2018 album Radio Parade. Love the visuals too. Haunting. Jenna plays assorted string instruments, including ukele. Love the voice- and her sound effects too! This song is from the NY Trad Fest in Nov. 2018.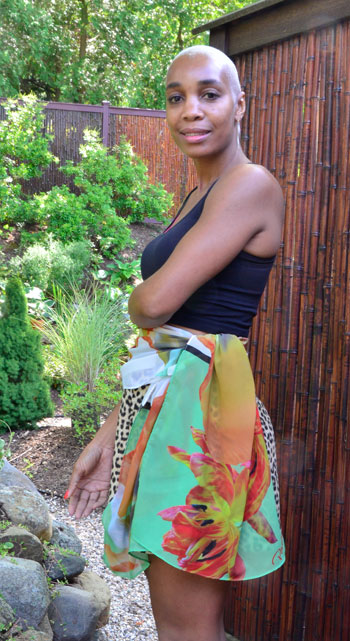 Related Images: