Holidays are all about "matters of the heart". I often wish we could divorce ourselves from the "stuff of giving" and focus on doing things for the "love"of it. Don't get me wrong. I'm a real material girl at holiday time. Remember the Madonna movie called "Desperately Seeking Susan?" Great show and one that showcased the becoming of a late bloomer who thought love had passed her by. And they did it through the material world. all the stuff of new clothes and holidays. It's that time of year. We're once again caving to frantic pre Christmas shopping stuff and struggling to keep outflow in check. Be honest. Holiday shopping is one of those things that demands early planning because barring that, crazy spending takes over.
It was a big deal for me to clamp down on Christmas stockings. Stockings were one of my most favorite parts of Christmas growing up. And truthfully, it wasn't even the candy so much as the EARRINGS lovingly placed in the toe of my stocking. As my kids grew, and the stockings grew, it became more about a crazy excessive drive to fill them with STUFF.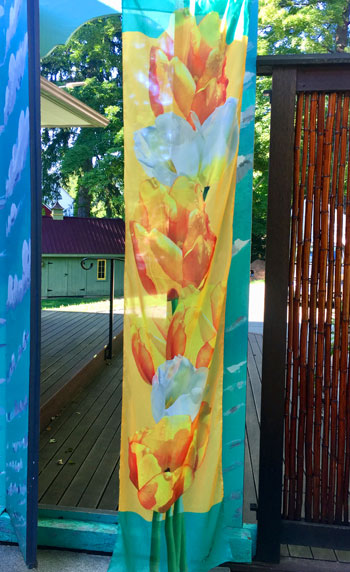 Today, we were shopping flowers to send to a family member far away. There's one thing I know for certain, perhaps you've experienced it. Shipping has become a major product cost boost. What you see on a bouquet price is NOT the price. Triple the first price you see and you're almost there. It's so frustrating.
Paolaprints will NEVER use shipping as a way to gouge people for profit. I charge what it costs me to ship, including righteous insurance replacement costs and tracking. Period. So, buy your holiday flowers printed on a scarf, and never pay for a vase again! And, no watering or tending after the bloom fades. Poinsettia scarves Frosty and Tangerine are ready to mail. (In the main photo above) Check them out here. Reach out to me NOW, via phone or text at 203-206-5819 EST. and I'll have them to you for the 25th-As long as we mail Wednesday, December 19. (Sorry, Domestic US only) Scarves are $42.00 each plus shipping USPS, $7.25. I accept credit or Paypal.
A couple other things you might not know about floral bouquets.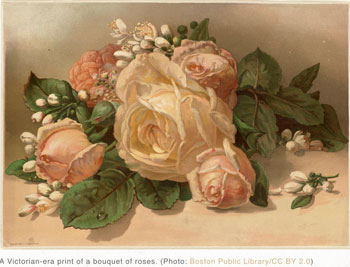 Flowers and Victorians- Learn more about the bouquet you got or bought for someone else…
Taking the meaning of flowers to another level. The "Japanese"language of flowers.
I've been listening to Canadian folksinger/songwriter Stan Rogers, who died of a plane fire at age 34 in 1983. He wasn't a shockingly powerful musician but rather an incredibly insightful writer who played to the pulse of the people he wrote about. He sang of the character of the Canadian Maritimes fishing and mining villages. The little people" who nevertheless, present basic truths about what makes people tick. His song "A Matter of Heart," is a great one for this time of year. What is it you most want this time of year if not love and belonging with others you care for? Stan has some great lines: "We always like to think we know what we're doing, we always want to be in control…. Put your life on the line. Give your hand and pledge your time." It will get you where you really want to be. More about Stan.

Paola Pillows are stock and ready to ship out too. Wonderful to decorate with or to gift. Call 203-206-5819 EXT.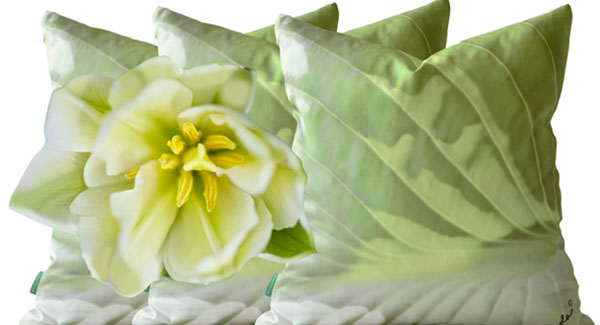 Related Images: