#1. Pay No Attention to the Head Inside the Scarf
Introducing the new Paola infinity scarf. Some of you were asking last year for a scarf more suited to colder weather. I'm addressing both fabric and styling changes. Infinity scarves aren't new of course..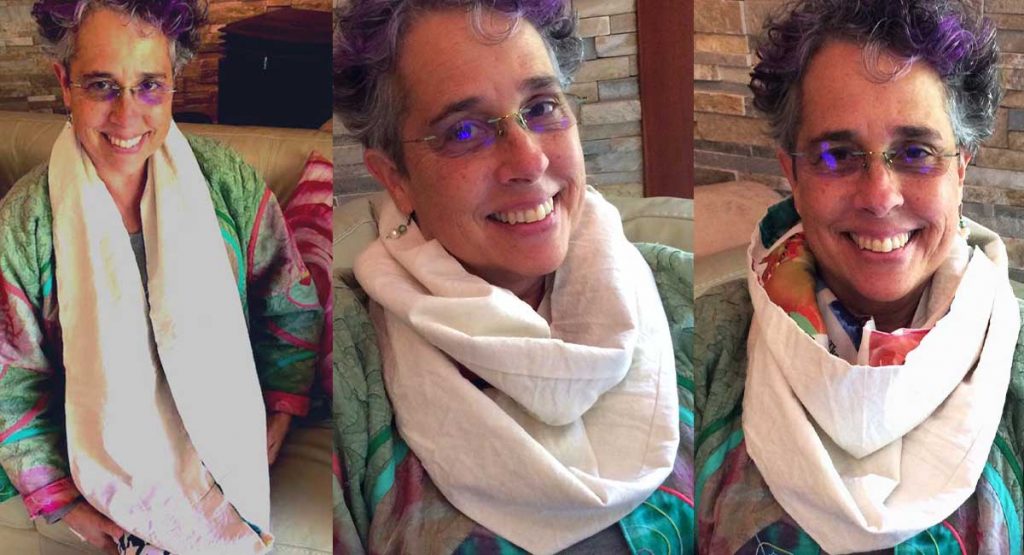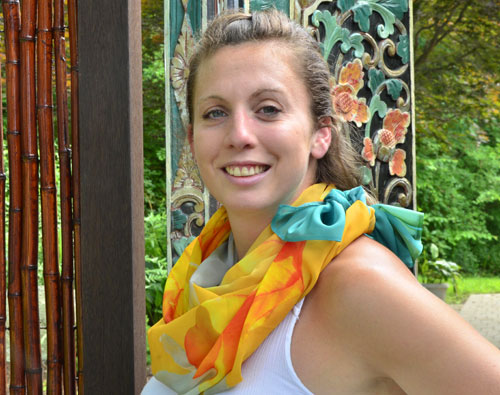 The Infinity scarf is a different creature. Natural fibers and printing are also more costly as the goods are less wide. Monday, I should get back some color swatches. I ordered a bunch to see what the colors will do on three different fabric options.
Considerations For You Today..
What do you think? As with the chiffon scarf, the infinity length remains the same-72" long. Infinity is narrower to allow a close fit without discomfort. Finish is approximately 8.5′-9"wide, depending on which fabric we choose.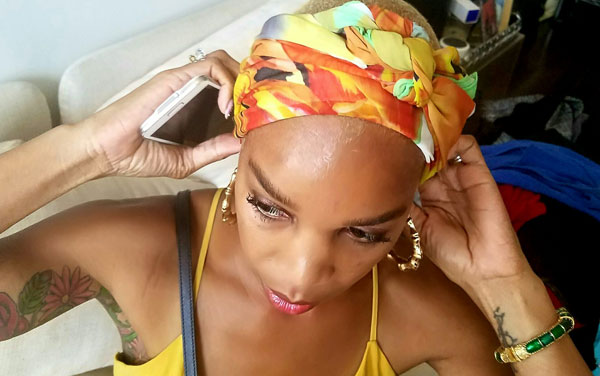 The Infinity scarves will be double thick for warmth, which might add a cool feature…printing different images on the two sides. See the smiling head above in #3 pose. The material you see here is only white because it's a muslin pattern. I alternated the fabric on the second side to see how it landed when worn. Personally, I prefer the lack of complexity in having one print overall. My plan was to verify with #2 image at top that one could wear the scarf without revealing the inside- if I chose to go for two-side printing. (The seams you see are purely a function of the dummy construction) The overall print designs will change some as well.

As always, I welcome your input and look forward to good progress in 2020 all around.
We have some chiffon scarves in stock and new ones coming for the holidays. Don't wait- if you order now, you won't be caught in the crush! I have two left on sale…
Six Strings Down played by Jimmie Vaughan- a master American Blues musician based in Austin. Jimmie founded the Fabulous Thunderbirds and has played with BB King, Eric Clapton and others. And of course, he's Stevie Ray's big brother. We're going to hear Jimmie play Infinity Hall in Norfolk, CT in October. Can't wait! Maybe he'll be coming to a venue near you.