All my pillow designs are born in the garden. Right now, the hostas in particular are emerging in all their glory. At a time when the peonies are starting to fade, the green foliage around them is blooming crazy.
Notice how lush the greens are becoming when you wake up in the morning. If you have the pleasure of being in the country as we are here in Litchfield, you can't miss it. I'm sure you'll catch it in urban plantings too. Life is always better lived in green.
Maybe I'm reacting to the fact that I've been chained to staining bamboo fences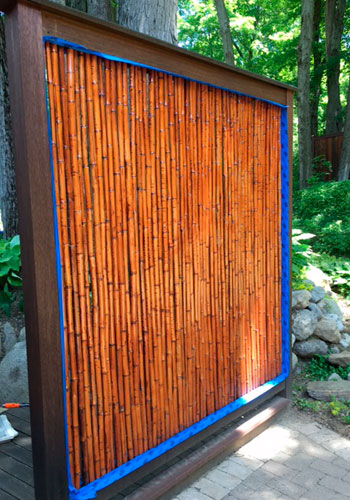 and repairing our dear Victorian slipper chair. I take great pleasure caring for beautiful things. Wood finishing products smell abysmal however. Stay tuned next week, the chair is on its way back.
I sneak away between times (to breathe) shoot photos of current flowers, or weed the gravel drive and azalea hill. New this year…a wild strawberry patch!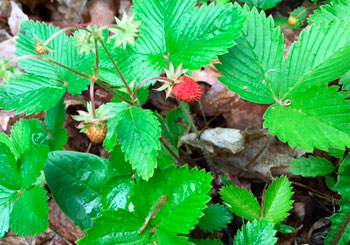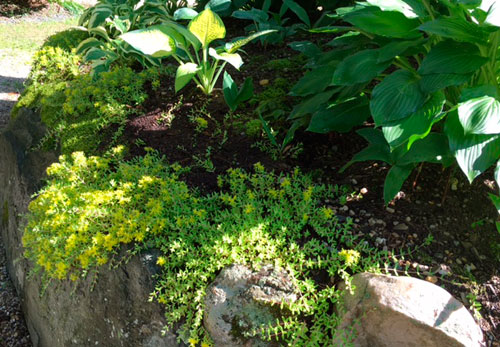 The golden carpet is doing really well this Spring.
I planted some bare root phlox and balloon flowers near the dahlia tubers. We'll see. Thrilled to find that the two small hibiscus I bought in Highpoint NC at Spring Market are in the ground and throwing out new buds. The hydrangea bushes are a little stunted but I'll take whatever flowers they send my way. I'm happy the biennial foxglove is back this year- looks bigger then ever. Can't wait.
I've started clearing small hosta plants and ferns from around the giant spirea bush scheduled for transplant in another week. It's infringing on the new patio area. I'm sad it's ready to bloom which means we may lose some of those lovely raspberry spirea flowers. (They're all over our hosta pillow called Raspberry…)
Coming soon… a couple dappled willows- aka the "Hakuro Nishiki Dappled Japanese Willow."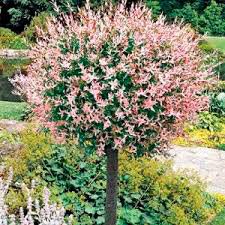 For the past few years, I've seen this bush around town- It's blooming now- but I've always failed to identify it. I'm crazy about the colors and texture. Now I know how to find them. But…I'm not buying anything until we excavate for the new shade garden and drop in the topsoil.
Do you get the impression I'm a slave to the great outdoors? It's true! We're sale-ing some hosta pillows this week in honor of the hosta growing season. Classic, Aquilina and Ancienne- sale ends June 15th.
And for this blog's music fix. An awesome video. The music is catchy, but the visuals are especially seductive. Very cool. I hope you enjoy it as much I do. The Mystery of You is the title cut from the album of the same name, released in 2013, Singer/songwriter Spencer Day compares listening to it and viewing an abstract painting. "It's going to be a different experience for everyone,"  The goal is to let people find themselves somewhere in the music and something in common with the experiences that inspired the writing of it. The goal of any artist should be to take a situation that's personal and draw out those things that are universal." I agree.
Stay tuned for more Pillow Talk- Sign up here and we'll keep you posted on pillow designs as they emerge and…new products too!