Welcome to Fantasy Land Connecticut- where the summer cactus is in full bloom and imagination runs wild. Weather this year has been a bit strange; hot, cold, freezing rain and intermittent snow. Know what I mean? A couple weeks ago, I ventured out to the garden as I was starting to see tiny buds on trees. I was horrified to see some bearded iris roots emerging from the ground. There's no question that even as the days grow longer, we have some winter left. It's got this gardener worried. Everybody OK out there?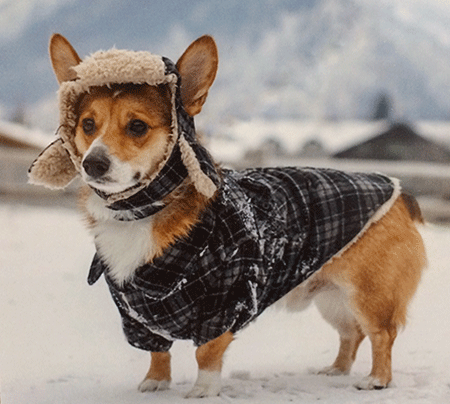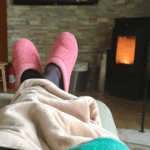 After hand surgery December 18, I'm still regrettably languishing behind in recovery. However, I'm committed to start blogging again, if only to escape confinement. I have three new scarf designs going out for print this week, (yay!) much to update on the site, AND our first local fair will be in Simsbury the end of May.
NOW. Let's lift off for some beautiful images and design stories.
Allee Willis-Bopping to Her Own Beat
Allee was a Grammy and Emmy winning songwriter, producer and collector of everything kitsch. She lived in a home conceived as mid -century and updated to her signature level of crazy in Southern California.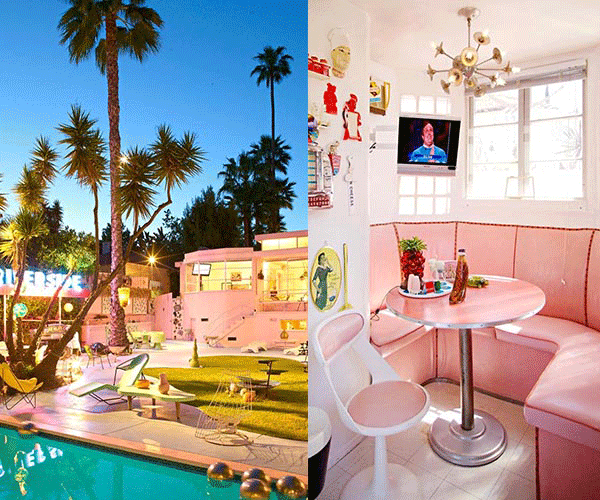 A Flight of Fancy On a Cold Winter's Day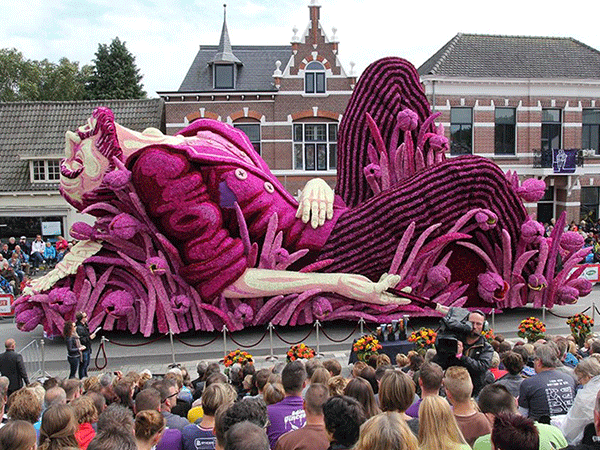 Digital Art Exhibits Are AMAZING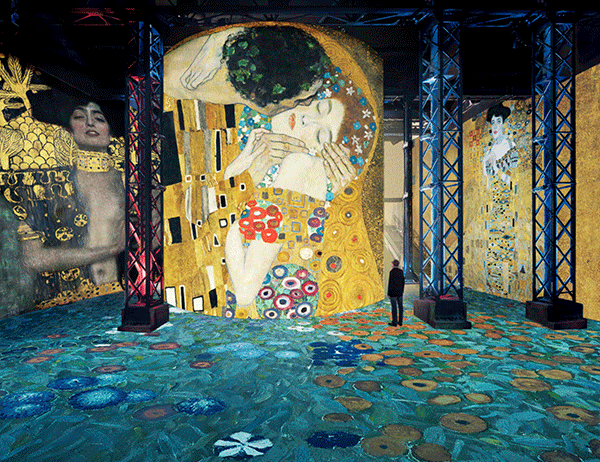 Then There's Artechouse, NYC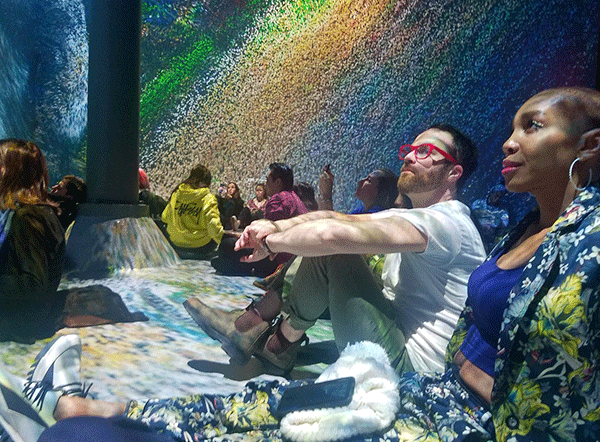 Meet Lapis Light- A New Paola Prints Scarf Spring 2020

Allee Willis said she never learned to play music in early life but was drawn to Motown as a child. She learned how to become a songwriter by "sitting on the lawn outside the record company's studios and listening to the rhythms seeping through the building's walls." You might remember one of Allee's big hits: Neutron Dance, written for the Pointer Sisters.