Can't wait! We're headed north to visit old friends in Harrison Village. Never been, but the allure of Maine is intoxicating to this CT resident. I can't WAIT to get out of Dodge. ( Sorry, Dodge)
The hot sun has required watering the garden twice daily to keep the newly replanted Golden Carpet shoots hydrated. The hanging baskets get soaked every afternoon. It's summer- and it's just that time of year.
Besides. As long as the IMAC remains unusable, no way can I pick up where I left off with my new Morning Glory scarf- Midnight will be its name. What do you think?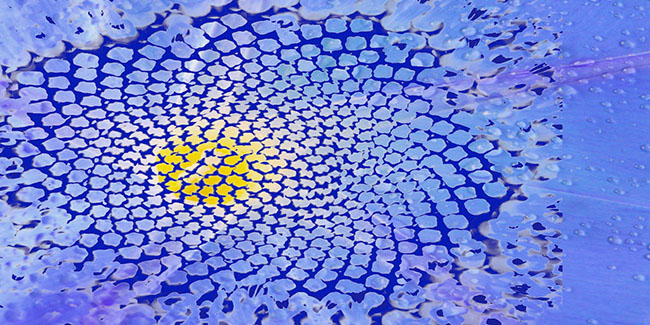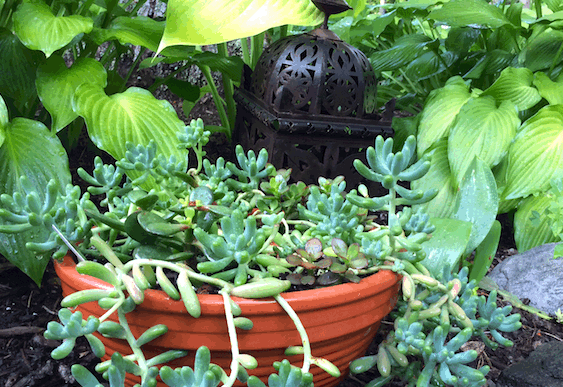 I found a wonderful alternative to living with spent, wilted orchids. Are you like me, embarrassed and afraid to throw out your failures- just not sure what to offer them? Watch this video. Try it. I've not re-potted it yet but already I like what I'm seeing. ( And many thanks to Earl Grey).
Try gravel – You might just love it.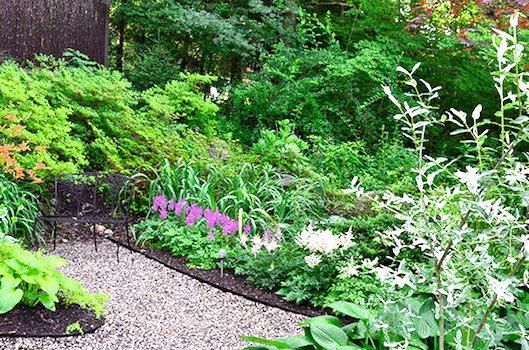 In case you're wondering, gravel IS back in fashion. Don't be a slave to watering unless it cools you down. I love this article and although we're in Connecticut Zone 5, some of the conditions and decisions remind me of our property. Allow the land to school you in what it's willing to accept. There really is no better way. Besides, you can eliminate lawn and still welcome the greenery. See how.
Beachcombing – Seems an appropriate musical selection this time of year. A Mark Knopfler and Emmy Lou Harris collaboration, released in 2004. One of my favorite duos.
Related Images: