As an artist I'm forever driven by a desire to achieve balance in all creative efforts- whether decorative pillow,  living room, or garden. In researching formal garden design I discovered that much consideration was first given to a garden layout based on points of access and egress. The colors one chooses to plant are realized later overtime as you live through the seasons. I struggled with where to start!
Before we started enclosing the garden, its very openness made it hard to even consider what the interior space or plants should look like. I drew the garden from many angles until I felt clear about what size paths, features or plant were important. In a three-dimensional space, every angle, height, and color will add, subtract or get in the way. You create the balance.

Harmony is an integral part of an artist's work from the 'maker's side. We're all impacted by spaces we live in or walk through. I remember studying with a painter who was strongly influenced by the Impressionists. Her entire house and luncheon spreads resembled the color palette you see repeatedly in Monet paintings. She lived as she painted. In balance.
I read an article recently on color selection in interior design that was interesting. (Sorry- it has an ungodly number of interruptive links interspersed through it.) It offers a guide to assessing what is or isn't working in your living space in terms of color. The goal, however you realize it, is creating a living space that's balanced, inspiring and supports your lifestyle. If you work with someone to assist you, be sure that person understands YOU, and not just color theory.
If you like the couch I used in the ocean, I do too! This is where you can find it.
Plant Hardiness Zones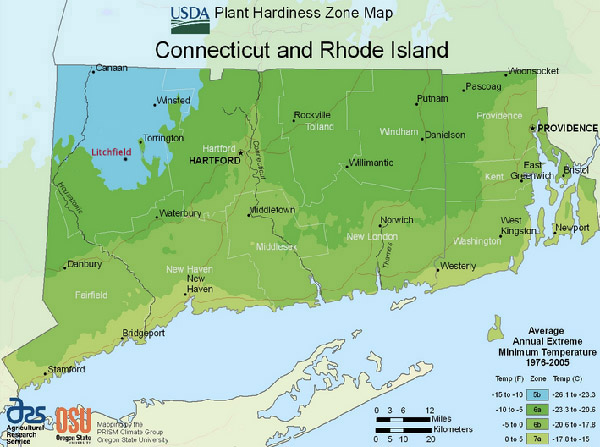 Around this time of year, gardeners start checking out planting zones for last frost dates and plant hardiness. I just discovered that plant hardiness zones in CT have changed! "Only the northwest corner (including Litchfield) held onto the coldest rating – Zone 5b." No surprise. You can discover your  hardiness zone here.
The Hellebores
Speaking of color. Hellebores, aka hybrid Lenten roses are winter hardy shade plants that will be showing soon. They offer late winter blooms lasting from February until May-bringing color to a cold winter.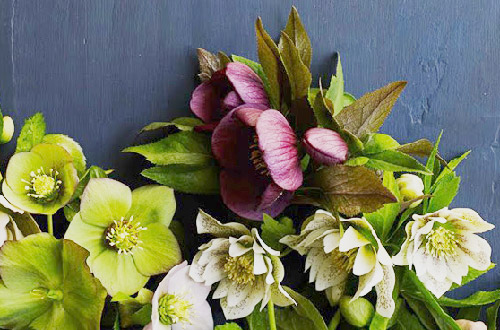 The "blooms" are actually sepals that protect the true flowers and the foliage is evergreen. I plan to plant more this year. More about the hellebores.  A word of caution. The plant's roots are highly toxic to humans as well as animals.
There's something about seasonality and re-decorating a living space that signals that new life is just around the corner. Frank "Sugar Chile" Robinson was a three-year old musical phenom. So many successful musicians start playing or singing at a very young age and come from families where music is just a part of everyday life. Frank Isaac Robinson was an American jazz pianist and singer born in Detroit in 1938. He was a child prodigy who taught himself the piano at the age of three, and had no musically inclined family member. In 1946 he played for President Harry Truman. Almost equally as incredible, "Sugar Chile" although initially tutored,  quit performing all together to complete consecutive degrees in history and psychology. He began performing again in the 2000's and was inducted into the Rhythm & Blues Hall of Fame in 2016. What a doll.
Paola Prints offer awesome colors during cold winter months that always thrill. Consider Aquilina and Ancienne– so close to tropical waters in color you'll think you're there.