This week, Bob Dylan won a Nobel Prize in literature. It was thrilling. And yet, he still hasn't responded to the Swedish Academy as to whether he'll accept it. Hmmm.
Bob Dylan's writing was very much part of life growing up in DC in the 60s. Although he was half a generation ahead of me, his work always resonated. Memories of protest rallies over the Viet Nam War, marching on the Capitol. His music was very much an integral part of it.
People have always had a lot to say about Dylan's singing ability and his politics. The Nobel prize speaks to his ability as a poet for his generation, a writer of the times.
His attitude on media is also pretty well documented. A Time Magazine interview from 1965 is revealing. In it, he was 24 years old. Considering the current state of the media and the U.S election campaign-it sounds pretty close to truth. Bob's position at the time was plain: "Papers can't tell the truth."  Sounds pretty truthful for today  too.
In the best of all worlds, I believe that artists are translators, spokespersons for inner thoughts. Sometimes, good ones can provide a window into life- for reflection. It's one reason I like to have music in each post.
A couple well known songs from 1964 "Mr. Tambourine Man". Bob Dylan at the Newport Jazz Festival, introduced by Pete Seeger. And, the ever iconic.. " The Times They Are a Changin"
Sometimes, it's been challenging finding my way as an artist. I've never wanted to make stuff just for making it. (No, I could never have been a starving artist). It's always been important to sell what I create. It completes my creative process.
I very much want people to take and use my pillows or anything else that I make. If they don't, it's like cooking a meal no one comes to.  And, it's why we're in the process of opening an Etsy store! I have one pillow cover posted- Aquilina. All ten designs are the same new price! You now have an option to buy a covers separately or a cover with a feather/down insert.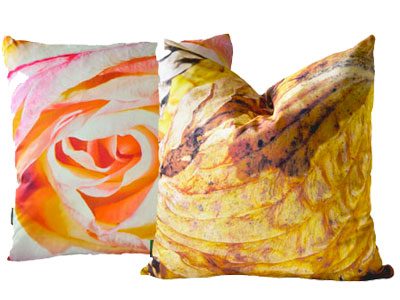 In the meantime… Send me an email if you'd like to buy one of my other designs and don't want to wait for posting…holidays coming! I have limited quantities of all ten in stock. You can see them here, including today's stars, Peachy and Woodland.