Green foamy waves, sun and blue. Why is it  that being in the presence of nature is so relaxing? Life was overflowing with summer today. I used to flee to the ocean every year. These days my husband has become a snowbird. He craves the sun when New England winter sets in. Summer outside in New England… not so much. Your garden can offer you respite from the everyday.
So, I was back in the garden today-  obsessed with getting the layout going. I've found what I think we'll use to create a focal point-  a ring of small evergreens-green gem boxwoods in the garden center. But will the size work and what to put with them? We have an unusual shaped yard with a hill on one side, trees all around and sketchy sunlight.
Lately, it's been so hot I've been on the inside looking out-planning from the kitchen window. Except for watering, it's a challenge to get much done. What's blooming now? The peonies, astilbe and hydrangea are largely finished. Happily, the later- blooming day lilies have surfaced.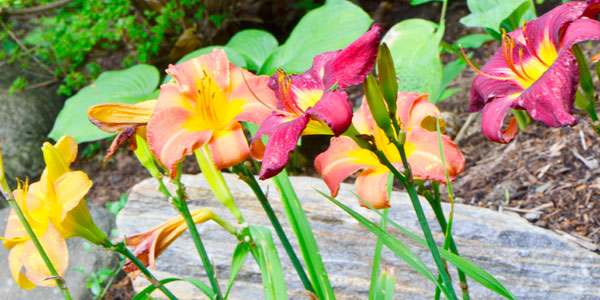 Need to find some more color…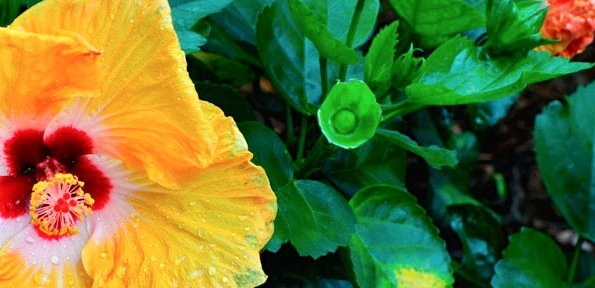 In my last post, I shared info about home décor colors for 2017. Fashion clothing follows a similar palette. Here then, are some color ideas projected for clothing 2017. What's that first one? Blossom..love the orchid.
The Shins are an American indie rock band from Albuquerque, New Mexico, formed in 1996. New Slang – interesting video from 2008- almost sounds British? The Shins are now touring overseas- look for some brand new tunes in 2016.
Look for Paola Pillows here.