Telfair Academy is a neoclassical Regency mansion turned museum- built in 1818 in downtown historic Savannah. First home to the son of an American War patriot and later a public building. You may recognize the fellows out front from school studies of the ancients. I know I did.
Last week, we spent a lot of time walking round the city re-visiting its beautiful sights. Savannah is such a beautiful combination of old standards- elegant hand wrought materials and lush green you never get tired of.  I've put together some eye candy to take away the chill from a snowy couple days in the northeast. There is nothing quite so wonderful as Savannah in early Spring before the summer hits.
A day trip to Wormsloe -outside of Savannah, didn't disappoint. Informally known as the Wormsloe Foundation you can feel its history while strolling through the woods – this was one of the first plantations built by Georgia founding fathers. The live oaks and Spanish moss stretch over a mile, arching across the drive creating a legendary arbor for the property entrance.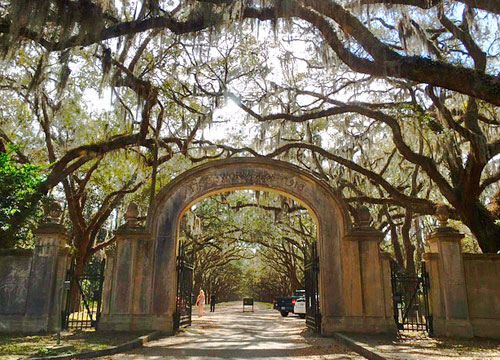 A new album by Bridget Kearney, songwriter and bass player for the group Lake Street Dive, on her first solo album.
Meet the entire Paola line- They're waiting for you to bring them home!
Save
Save
Save
Save
Save
Save
Save
Save
Save
Save
Save
Save
Save