A few months ago, I made a fabric travel bag to hold my pillows, knowing intuitively that it wasn't cool to travel with my beautiful cotton sateen pillows in brown paper or large plastic trash bags.
We're on the road south to visit interior decorators, furniture galleries and specialty boutiques we think will be a good fit for Paola Pillows.
Yesterday, we were in Charleston.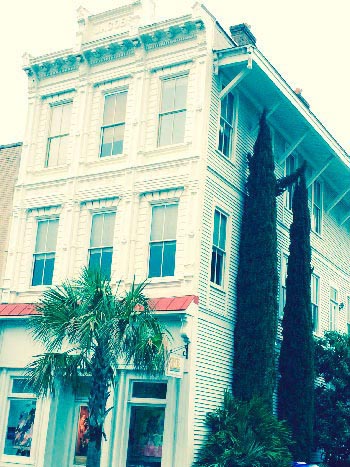 Today, we arrived in Savannah. It's spring here! The azaleas are in bloom and the grass is green. I can't wait to return home to Connecticut to discover our own lawn once again. Well, soon, I hope. I heard it's snowing again so it may take a little while.
I recently discovered a crazy improvisational cellist on Facebook. Of course, I quickly did a YouTube hunt for his music. I turned up a really cool video of his- Rushad Eggleston and Tina Guo performing a Mazda6-Launch Film. I thought the car video was a great fit for today considering our Paola Pillow road trip. I must say it's one of my favorite car ads ever. Hmmm, can't say there are many I go for. What do you think? http://youtu.be/OaWACUYYePw
Rushad and Tina are a pair of incredibly dynamic musicians who studied the classics and branched off into creating individual and very diverse careers. Here's Tina playing Bach: http://youtu.be/yqOawrB4jwI Awesome. She's also performed for intensely varied venues including motion pictures, television, and game scores. Rushad is an equally astute improvisational cellist and singer. He leads, produces, and tours nationally with band, Tornado Rider, based in Oakland, CA. A genuine wild man.
But why this interest in these people? I was raised with classical music and the opera almost exclusively and from numerous performances at the university where my Dad taught. My training in the visual arts also included myriad studies of great painters and sculptors from history. That said, I'm 200% committed to bringing my own art forward and applying it in a totally unique way onto home goods- like pillows we live with every day. Art made practical as it touches everyday life.
I hope every artist pushes the envelope of his or her training to perfect his/her expressive work as a medium for relating to others.
Each pillow that I make comes from photos of real plants that I grow in my gardens. In this way I can share them with you! https://paolaprints.com/paola-pillows/
Sign up for our blog and discover many other things that might interest you from food to health to home décor and more. https://paolaprints.com/subscribe/
Related Images: