Spring is coming and with it the promise of roses. Roses are challenging to grow in heavily shaded and/or wetlands. We have all of the above at our home in Litchfield but it doesn't stop me from trying. I'm crazy about them.
It's time to start raking off the gardens to free up the new green shoots that are breaking through. If you have any roses, it's also a good time to examine them for winter damage. Some say it's time to prune  when the forsythia has started blooming. It's still a little early in Connecticut- no forsythia in sight.
So, when it gets a little warmer, you can remove winter damage and spur your roses on to new growth. Just be cautious. If your rose is small, don't cut too much. Consider that the more you take, the less areas of plant are left to grow food for your blooms. Give yourself  a simple goal- creating an open plant that allows the sun and light through.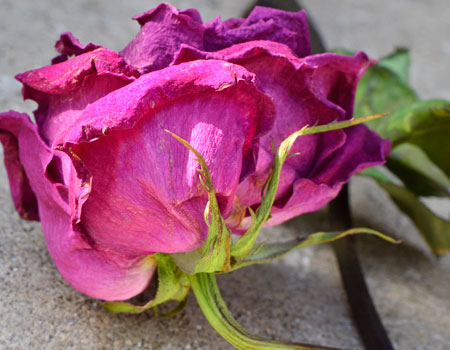 Some pruning basics include:
-Use clean, sharp clippers.
-Cut at a 45-degree angle about 1/4 inch above an outward-facing bud and make the cut cut at an angle away from the bud.
-Entirely remove all dead or dying canes. They'll  be shriveled, dark brown, or black.
-Remove all thin, weak canes – smaller than a pencil in diameter.
– Leave 3 to 5 healthy, stout canes evenly spaced around the plant- Cut these canes back, leaving 3 to 5 outward-facing buds. More info about pruning roses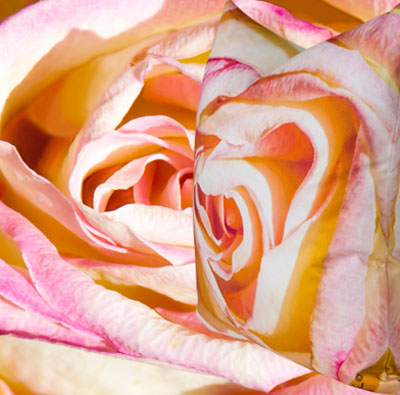 Inside at Paola Prints. We continue the march to High Point Spring 2016.
This weekend was all about finalizing the new outdoor ad for the Suites at Market Square. We'll be in a small booth up on the third floor so it seemed a good idea to let people know where to find us. What a ride. Last minute panic to make the deadline- really paid off. (Thanks Kara!!)Here's a peek at where we are and what the board will look like. The ad will start running Friday, April 15 thru show end April 19th. Pretty exciting. We share space with about 15 other advertisers.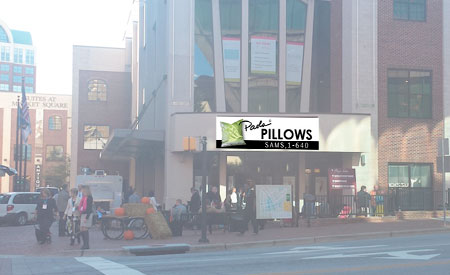 Today, we worked really hard on the layout for the booth itself. We're going to feature the roses at the back of the booth. We need  a chair…
Here's another great Mark Knopfler tune for you- Golden Heart. I can't get enough of this great listening music. Consider it an auditory antidote to tiresome political noises dominating the airwaves. Or, buy yourself some beautiful visual distraction in the form of pillows.